If you add a file upload question in your Google Form which allows image format, you can set up Form Publisher to insert those files as images in your generated document. This tutorial will show you how.
Insert images in your generated docs
timer 15 min.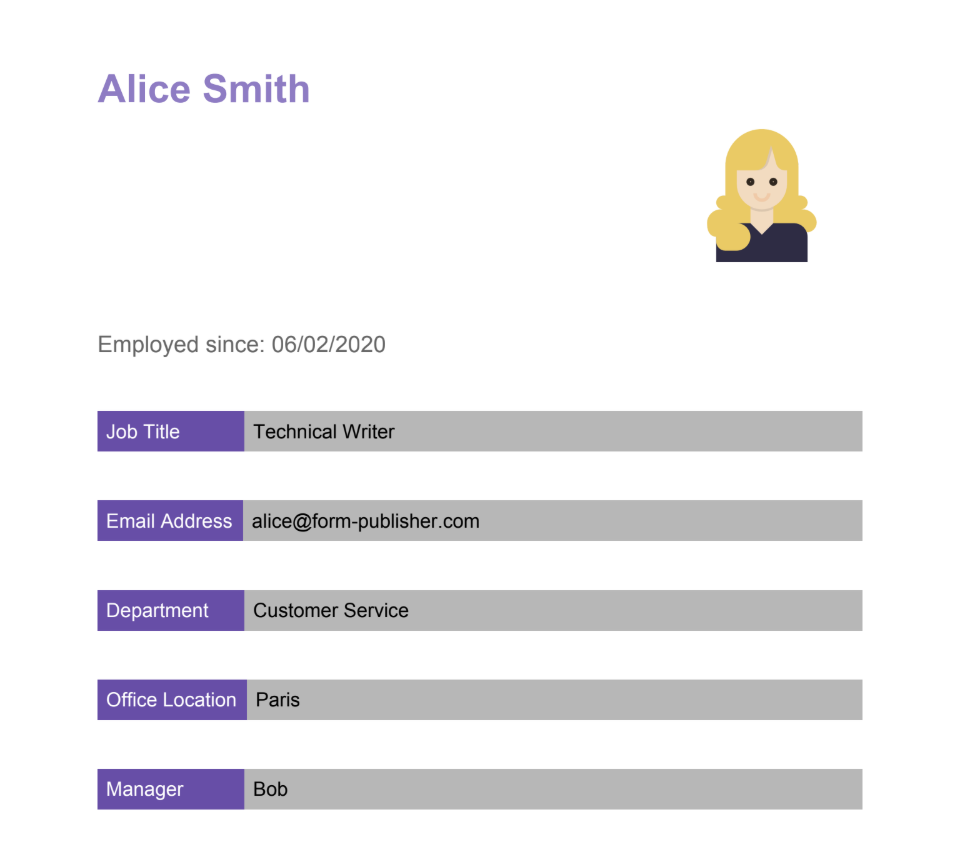 stars What you'll learn
Insert images with File upload question
Generate a template with images
check_circle Prerequisites
mode_edit Running a simple example
We want to create a profile, including an ID photo.
An employee submits the form and adds an ID photo.
Form Publisher generates the template with the uploaded photo and sends it to the HR service.
1. Create a Google Form which includes a File upload item
First, configure your Google Form.
From your Google Form, click on the dropdown menu and select File upload.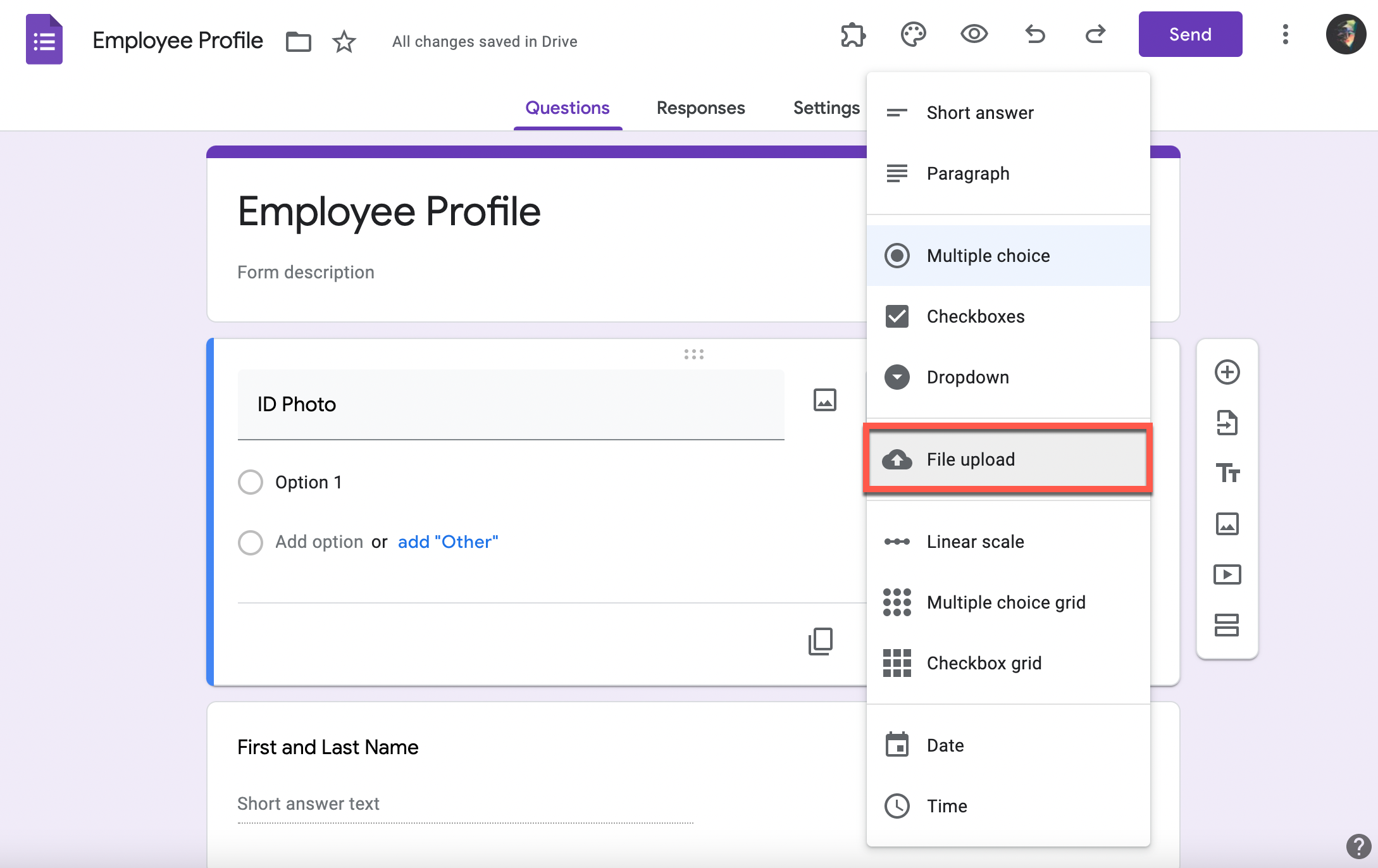 A message appears. Click Continue.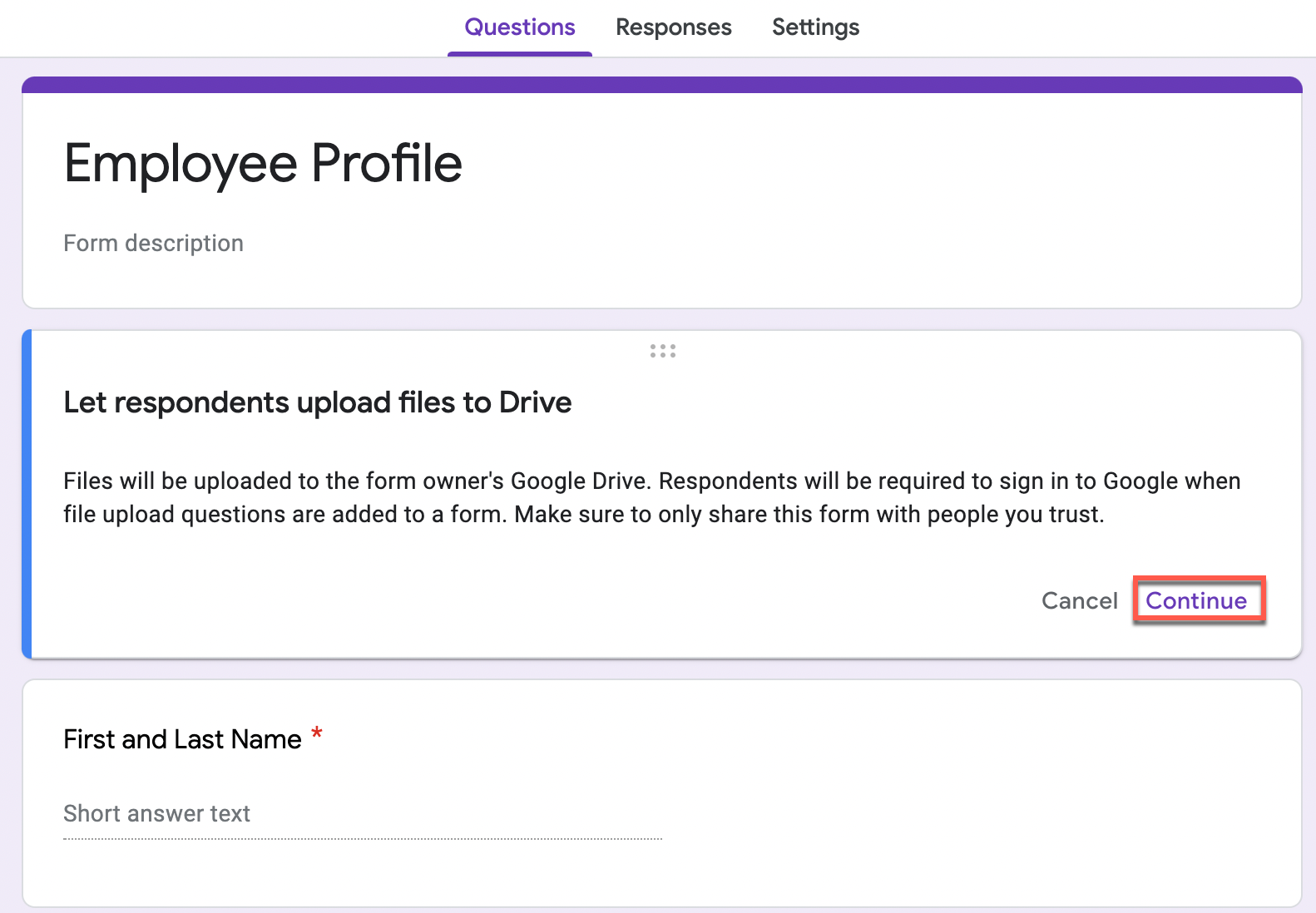 Then, configure your File upload question.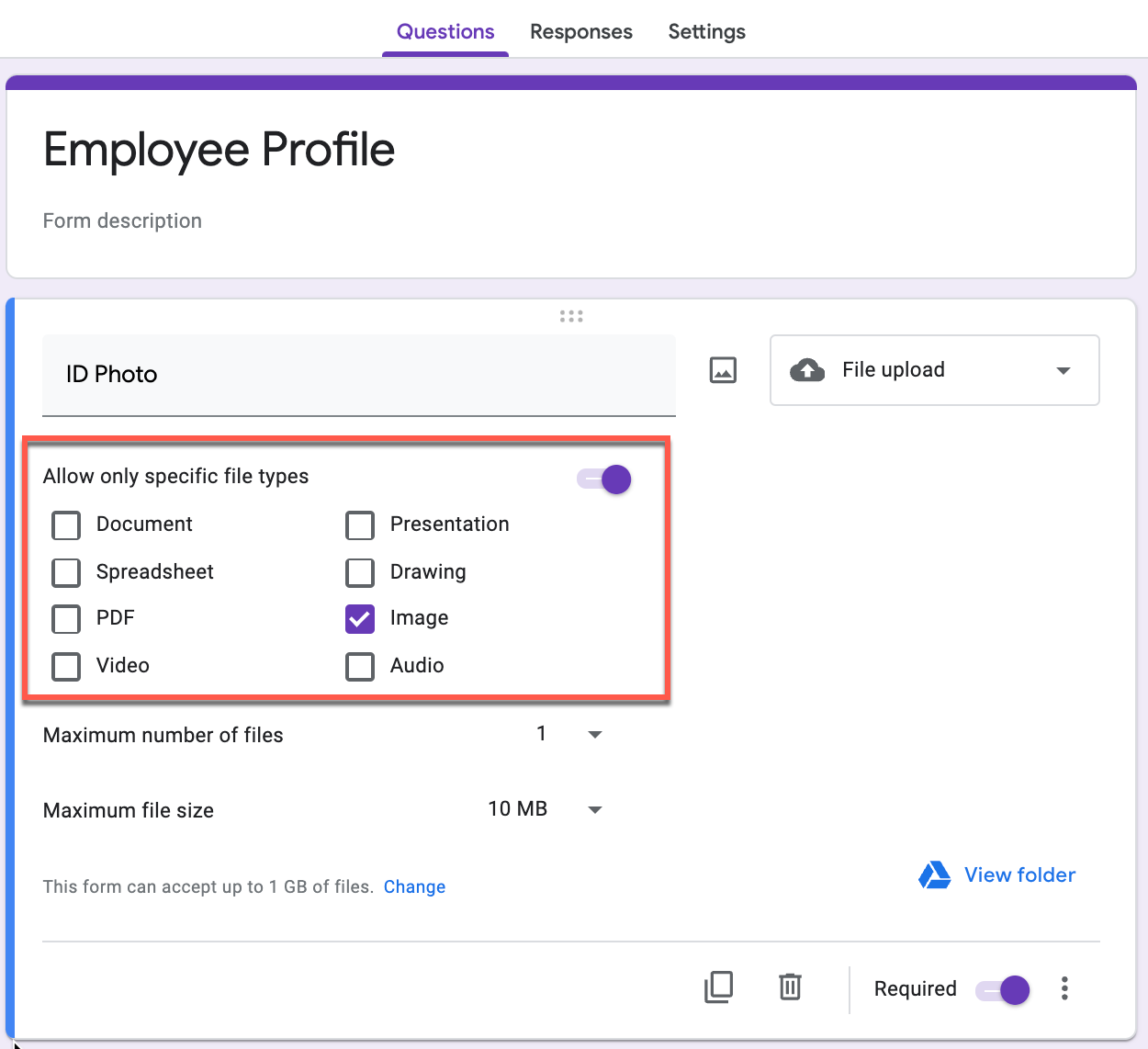 2. Create your template in Google Docs, Sheets or Slides
info It is possible to add more than one image in your Google Document, but if you use a Google Spreadsheet or a Google Slide, you can only add one image.
Open a Google Doc, Spreadsheet or Slide. Then, add the markers you need to personalize your template. We decided in our example to personalize a Google Document template.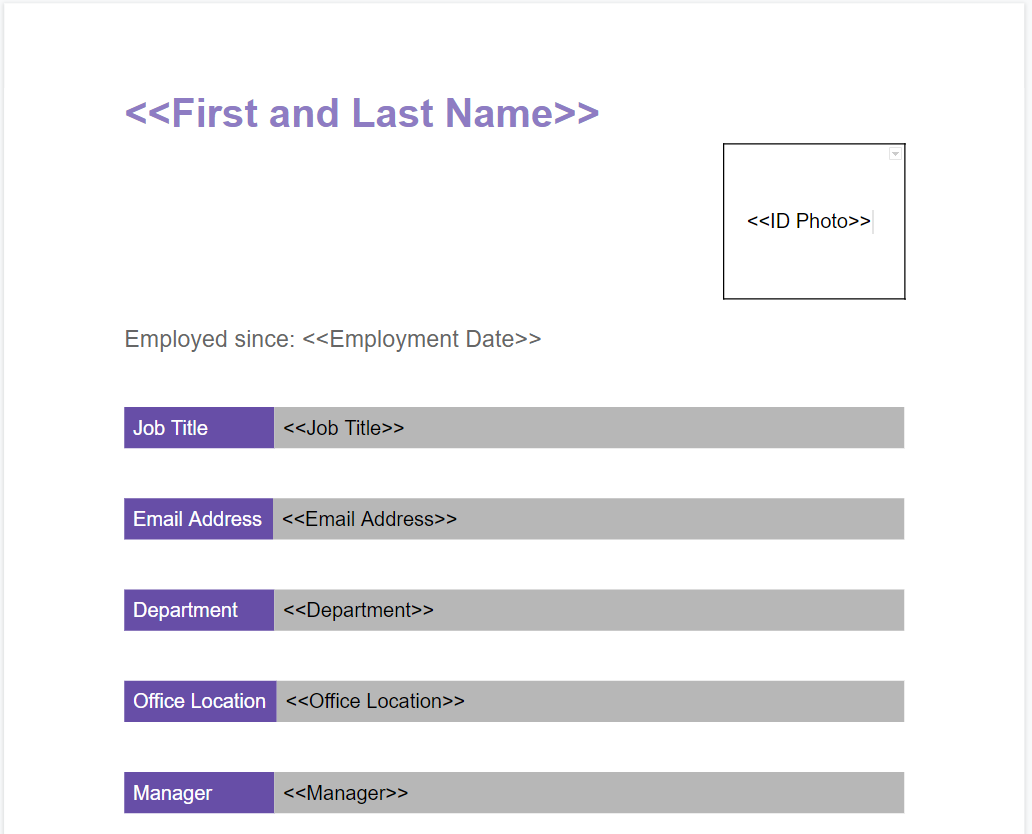 warning As Form Publisher is case sensitive. Make sure your question titles and your markers match.
To know how Form Publisher works with markers, we recommend reading the following article: Standard markers to be reused in your template.
3. Configure Form Publisher
Open Form Publisher. If you want to know more, please read the following article: [Step 2] Open Form Publisher
Once you are on your template sidebar, select your template.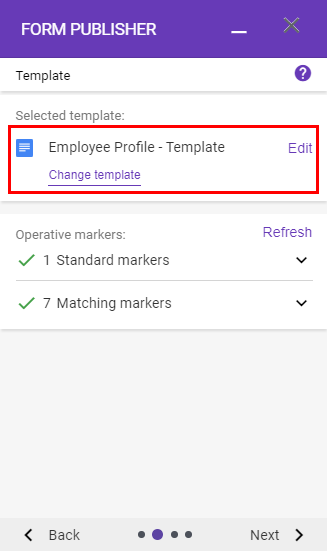 Then, click Matching markers.
Select Insert as image under your File upload question.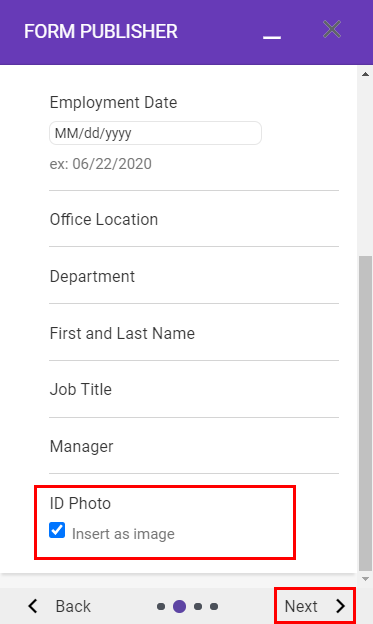 Click Next and finish your Form Publisher configuration.
info If you already have configured Form Publisher, then click Save.
4. Submit your Google Form
Click on the eye icon in the top right corner. Fill out the form and add your image.
You can either upload your image from your computer or your Google Drive: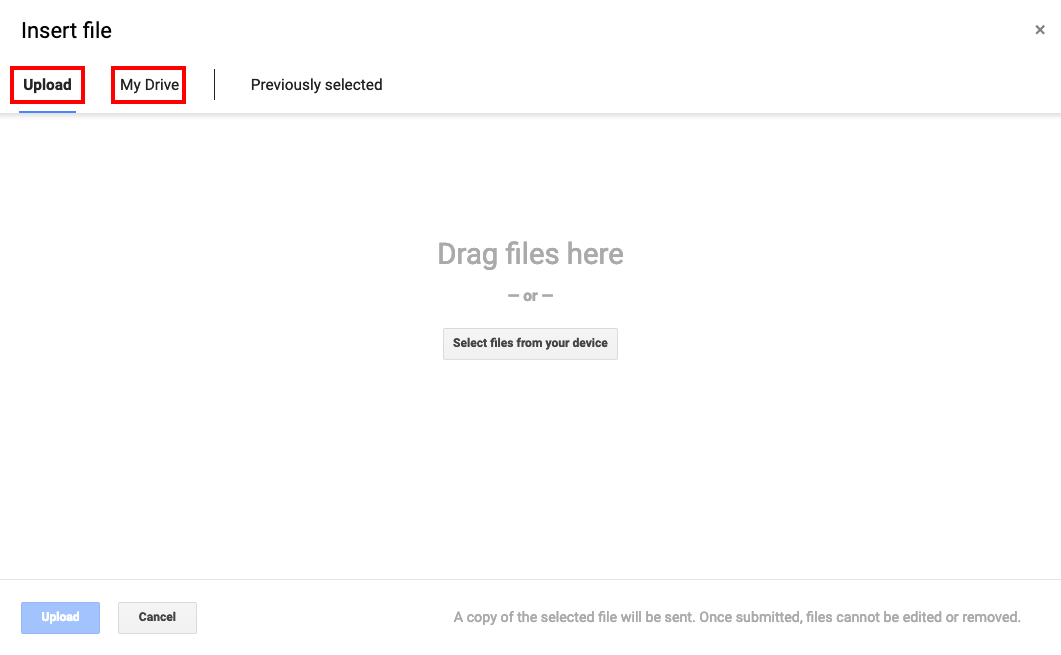 An uploaded image appears in your Google Form.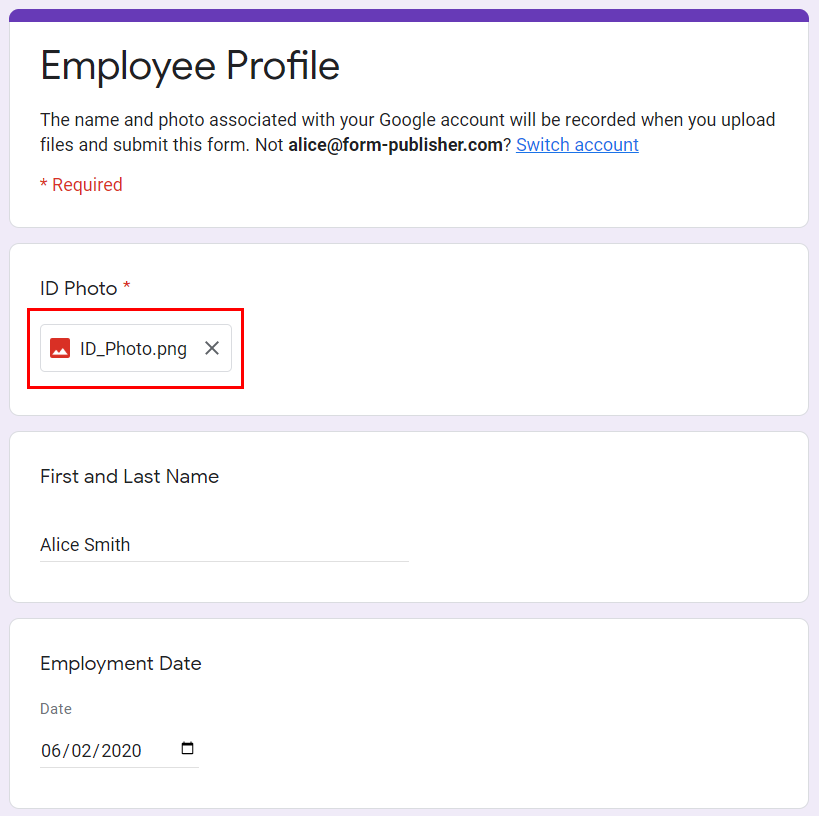 Click Submit when you are done.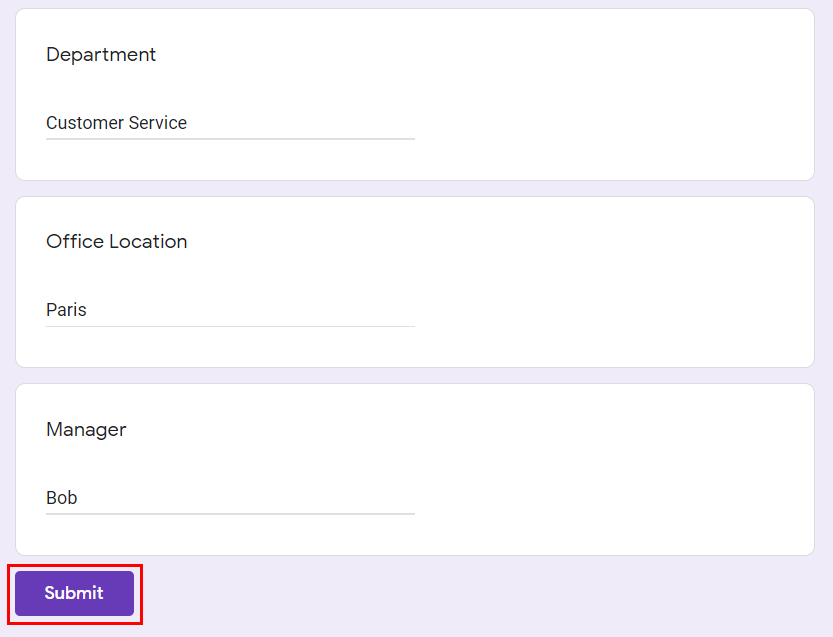 A message appears saying your response has been recorded.

An email has been sent to the correct person with the generated PDF.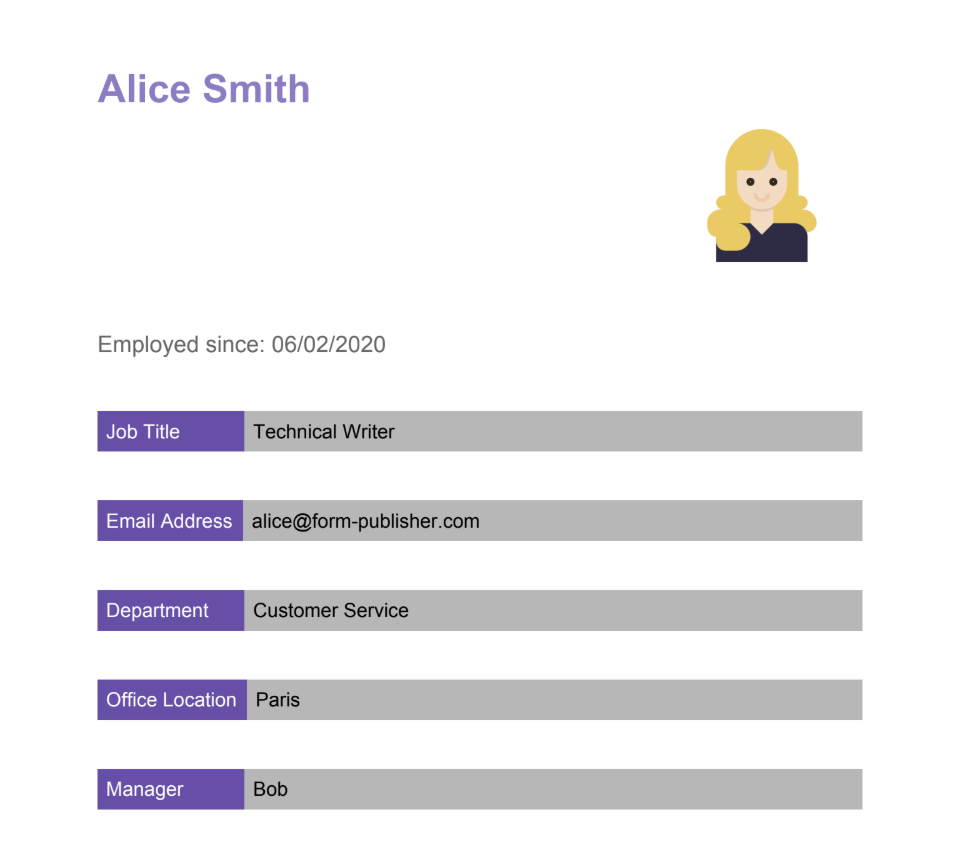 Note: All the uploaded files will automatically appear on a new folder in your Drive so that you can retrieve them easily.