Open your form
First of all, create a Google Form or open an existing one.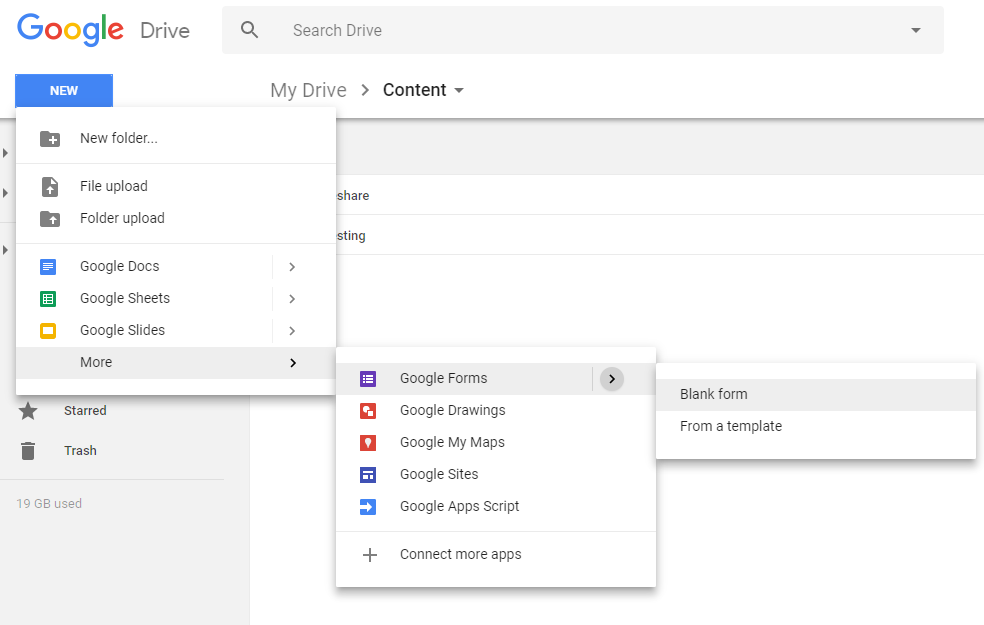 Open Form Publisher
To do so click on the add-on icon on the top right of your Google Form, then select Form Publisher.

Your Form is empty
It's easier to configure Form Publisher with a Google Form with questions, the one your using is empty.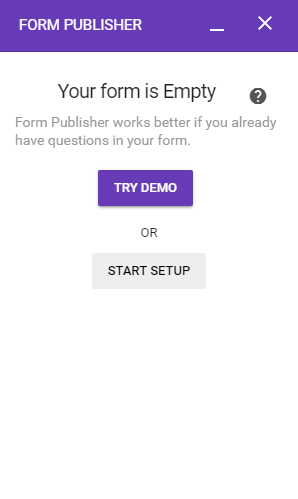 If you know the information that you want to collect with your form, start by creating your Google Form questions. 
If you don't know what you will collect in your Form, try the Form Publisher Demo to see how it works.
Your Form isn't empty
Go directly to the next step of the setup: Select your template.