It's easier to configure Form Publisher with a Google Form with questions. As you know the information that you want to collect with your form, you just have to create corresponding question.
Question type
Google Form let you create different type of question: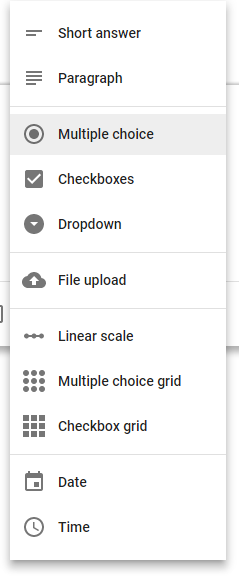 Depending on what information you want to recover, you can select the one that fit the better your use case (the file upload type is limited to G suite users).
Once you've selected the type of the question, you can configure additional restriction to the response you accept.

You just have to do that for every information that you want to collect. 
Keep in mind that for Form Publisher to work, every question have to be named differently.
Continue the configuration
Once you've done completing your Google Form, you can continue to the next article: Select your template