Now that you've got your Google Form and your template document ready, Form Publisher will help you make sure that each information that you want in the generated document will be there.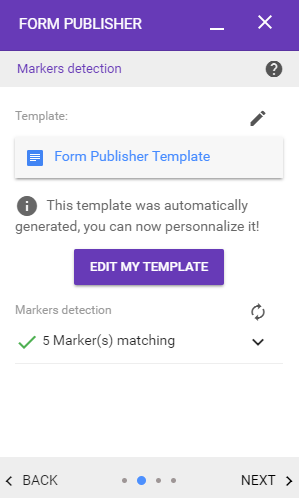 Open your template document
Depending on which choice you made in the previous sidebar, you can either open your template document by clicking on its name:

Or on the 'Edit you template' button: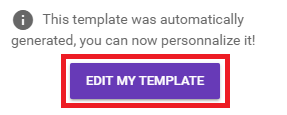 'Edit your template' will only appear if you chose a pre-designed template from Form Publisher.
Change your template
You can change your current template by selecting another document in the Google Picker.

Check your markers
Form Publisher uses markers to display the answer of the form in the right spot in your document. These markers are really simple:
Let's say you have a question in your form with the title: 'My first question?'. To display the answer to this question in your document, just use copy the title of your question inside <<>>. 
So in our case it will look like that: <<My first question?>>
You can check the state of all your markers to know if they match between your form and your template.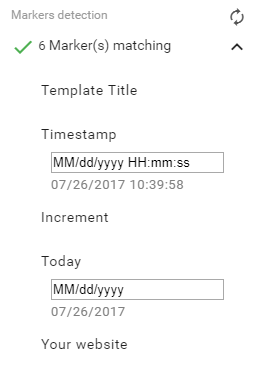 Keep in mind that if you want to see any changes you make, you have to refresh the markers detection.

Advanced markers configuration keyboard_arrow_up
Output folder
You can go the next article once you're done with the marker detection: Output folder and naming convention.