This article explains how to approve or reject a generated file when you receive a request from the Form respondent.
1. How to approve or reject a generated file?
When someone submits a form, each approver will receive the following email, with the generated document to approve or reject: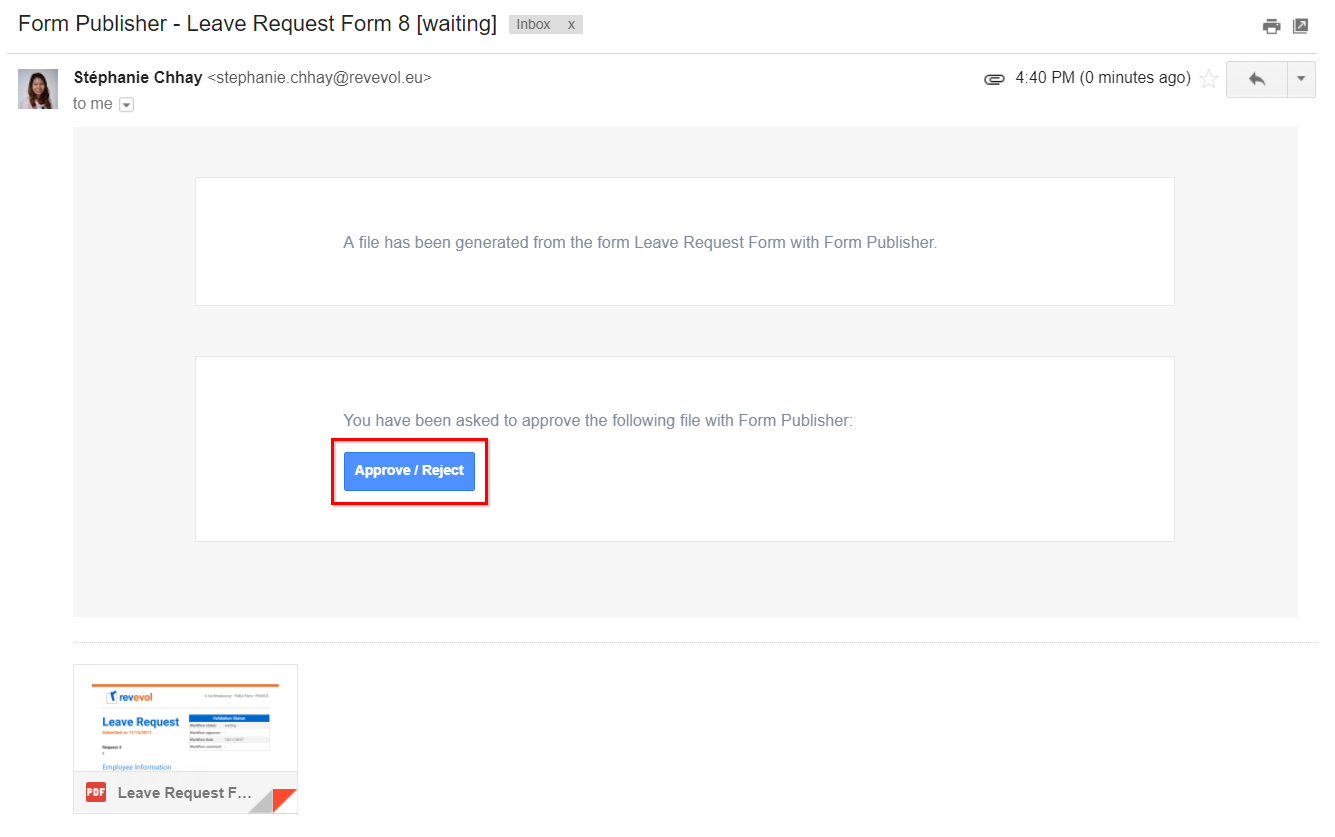 You'll then be redirected to the Form Publisher web app. Select 'Approve' or 'Reject':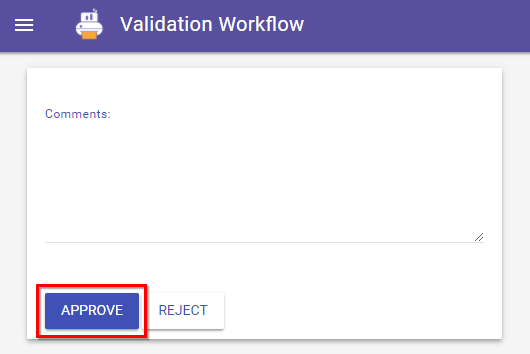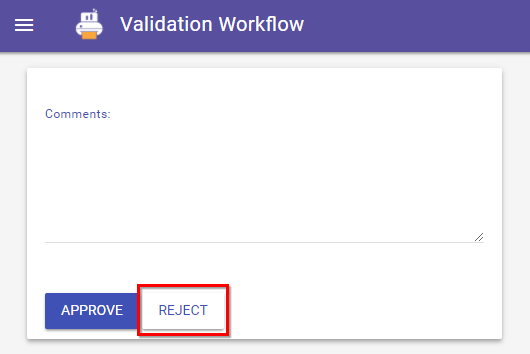 Finally, the Form respondent will receive a notification on the approval status of his request: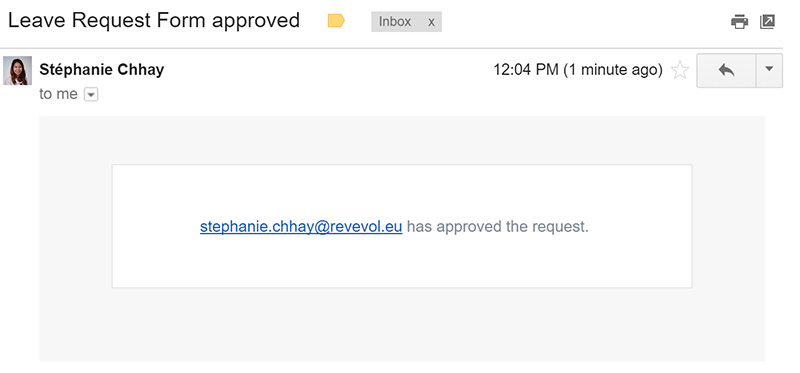 warning When you add multiple approvers, if someone already approved the file, the others won't be able to modify the approval status.
2. Add an approval stamp on the generated file
Insert the following marker in your template: <<Workflow status>>
Form Publisher will then replace this marker with one of these approval statuses:
waiting: The approver needs to review the document
approved: The approver has approved the document
rejected: The approver has rejected the document
info
 If you want to add the approver's email address, the approval date and some comments, please add the following markers:
<<Workflow approver>>
<<Workflow date>>
<<Workflow comment>>
Here's the results with our leave request example, before and after validating a request: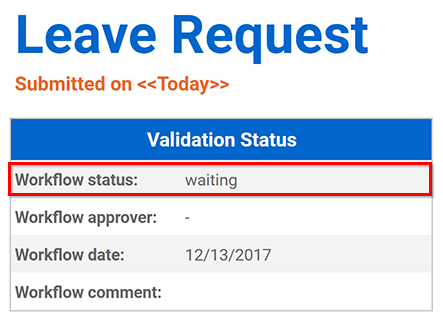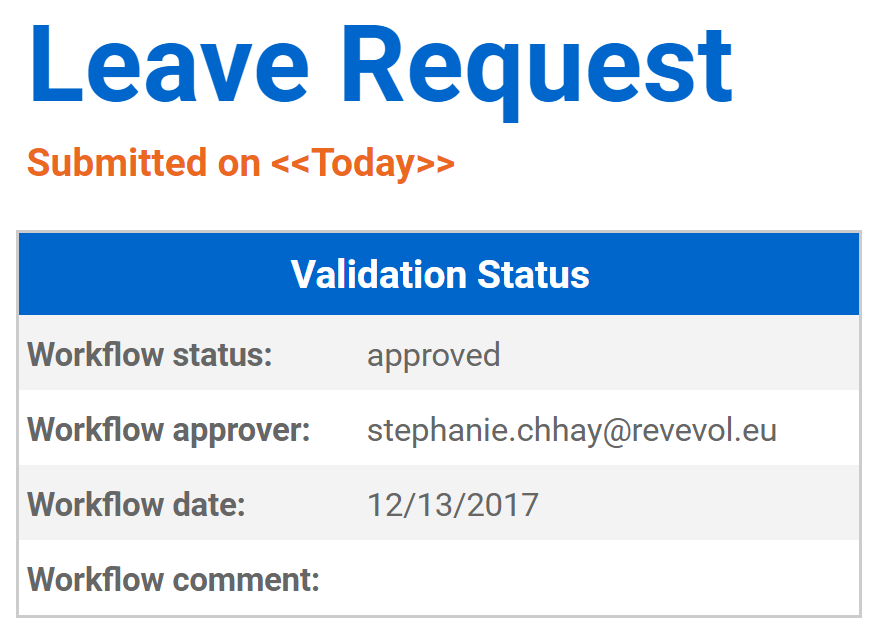 3. Check who has validated the request in your responses spreadsheet
When an employee submits a new leave request, Form Publisher will automatically add the approver's email address under a new column called '[Form Publisher] Validators':