Learn how to set up a validation workflow on your Google Form with Form Publisher.
First, create a Google Form, your template and configure Form Publisher. Then follow the steps below.
1. Add validators to your Google Form
Go to the 'Sharing options & Notifications' screen. Add the validators who will later review the generated document:
2. Enable the validation workflow in Form Publisher
Then make sure to activate the validation workflow option, and save it.
3. Check that the validation workflow is correctly activated
First, make a test by submitting a form. Then open your responses spreadsheet: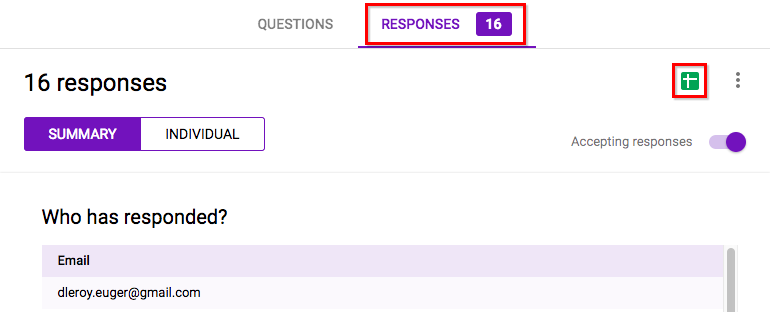 Finally, check that the '[Form Publisher] Validation' column header has been correctly added to your Google Sheet:

You are now ready to use the validation workflow.