When your respondents submit their Google Form, sometimes you might need to review their answers. This article explains you what the workflow option is.
Understanding a Validation Workflow
timer 5 min.
stars What you'll learn
Set up a validation workflow
Validate or reject the request
Add a comment to a request
Sign a request
Monitor the validation statuses of each request
check_circle Prerequisites
class Important concepts
Workflow approval / rejection
Workflow comments
Validation signature
Validation statuses
If you need to set up a validation workflow within your organization, then Form Publisher is the perfect tool for you!
Form Publisher lets you easily review, comment, validate (or reject) each step of your workflow, and sign it in the end.
This flowchart gives you a quick understanding of a basic validation workflow: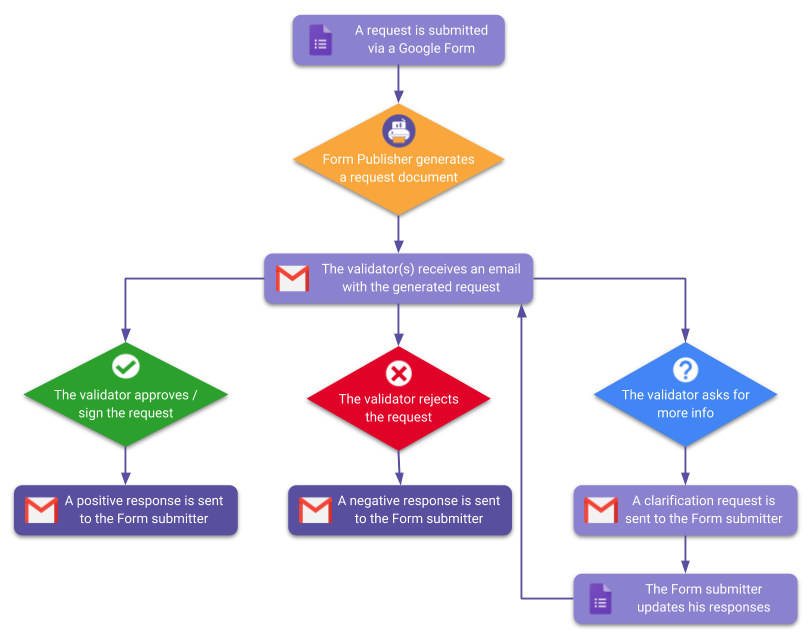 See the image in full view