Form Publisher generates your Google Form submissions into Google documents, Microsoft documents and/or PDFs and sends by default email notification messages. This article will explain how to personalize email notifications to responders.
1. Personalize your email notifications
You can access the Sharing options and notifications sidebar:
From the Form Publisher menu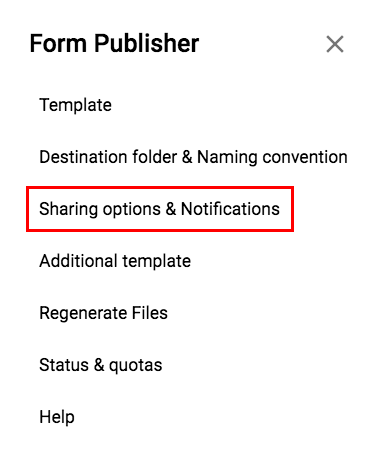 Directly from the sidebar
Once you are on this sidebar, click Personalize email notification.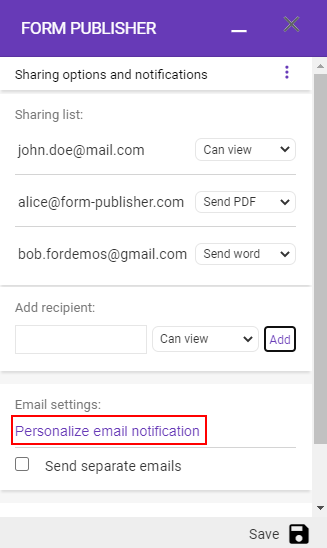 An email customization pop-up appears.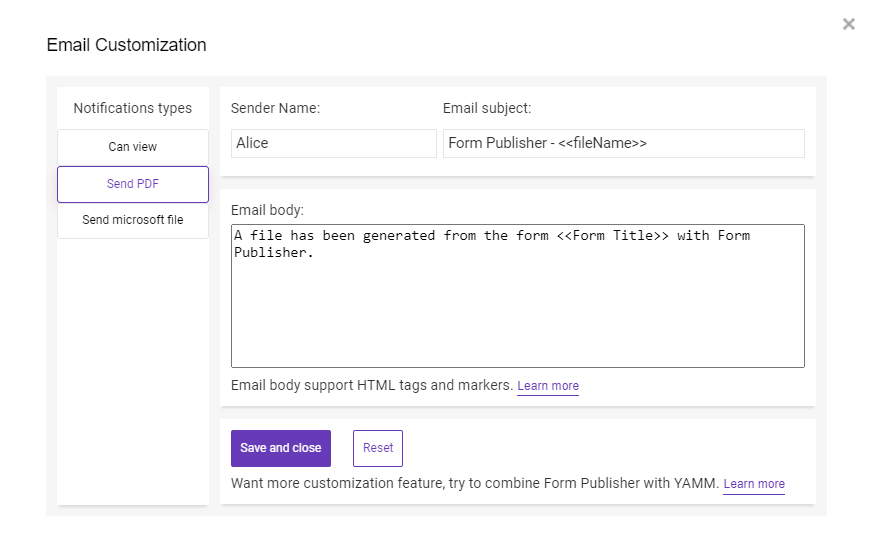 For each file, you are able to personalize:
1. The sender name
In our example, we kept the name associated with the Google account.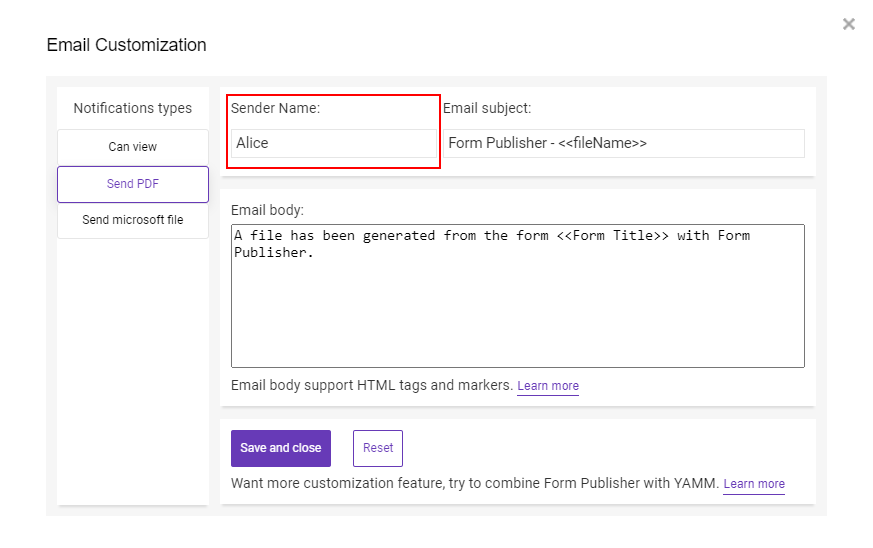 2. The email subject
In our Email subject, we used the <<fileName>> marker which is equal to the Generated files title that we personalized in the Destination folder and naming convention sidebar.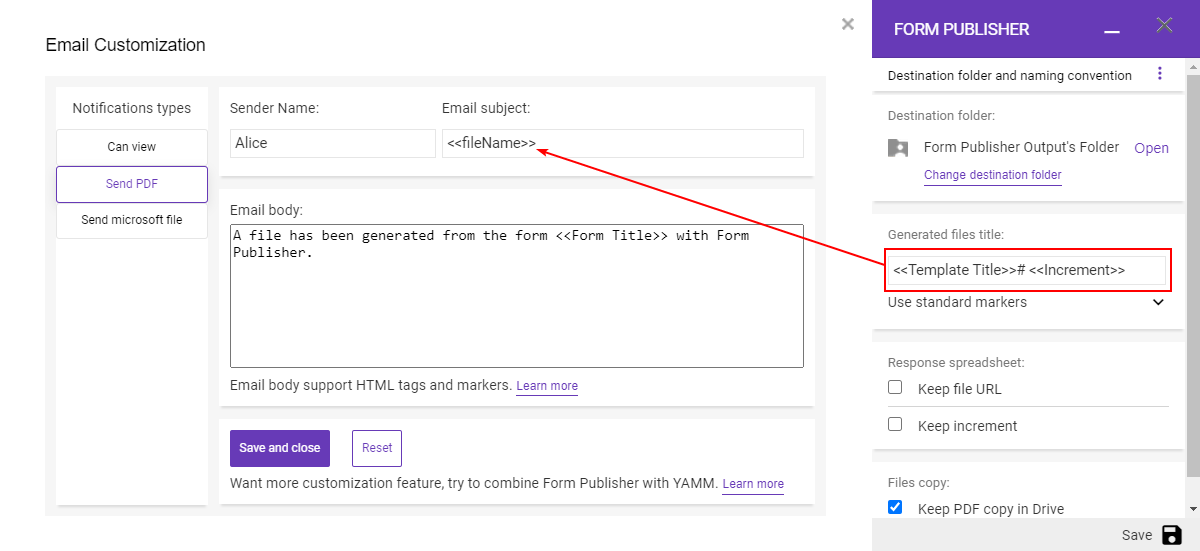 We suggest you read our article: [Step 5] Name your file and select your folder to know more about this option.
3. The email body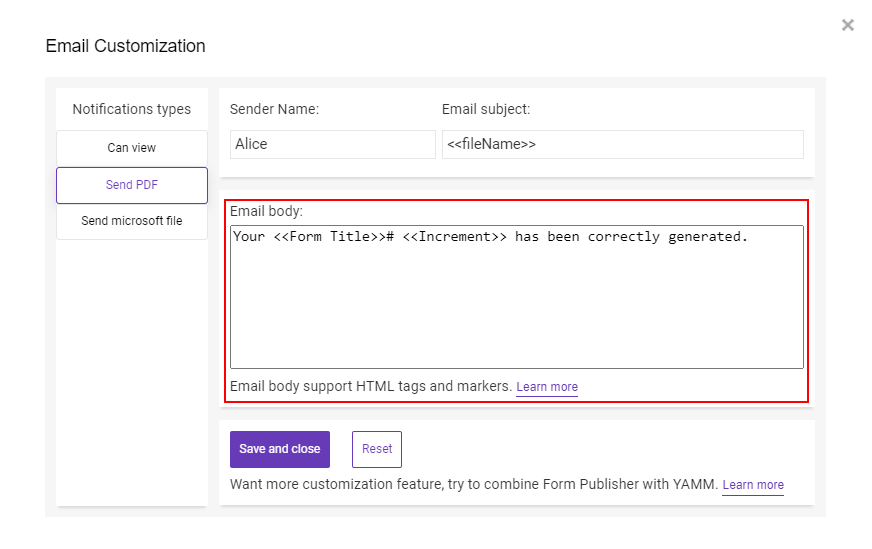 Once you are done with your email personalization, click Save and close.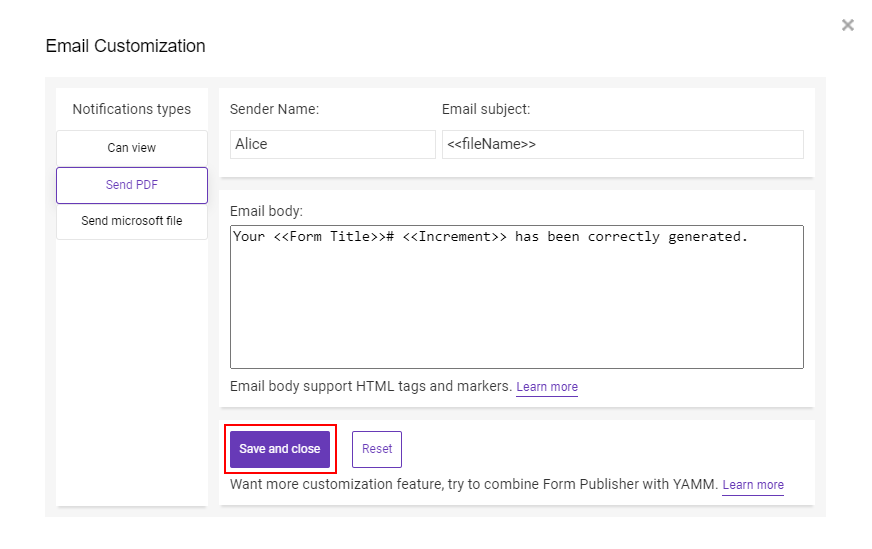 info You can personalize your email notification for each Notification types.
2. Submit your form to test your email customization
From your Google Form, click on the eye in the top right corner.

Then fill your Form > click Submit.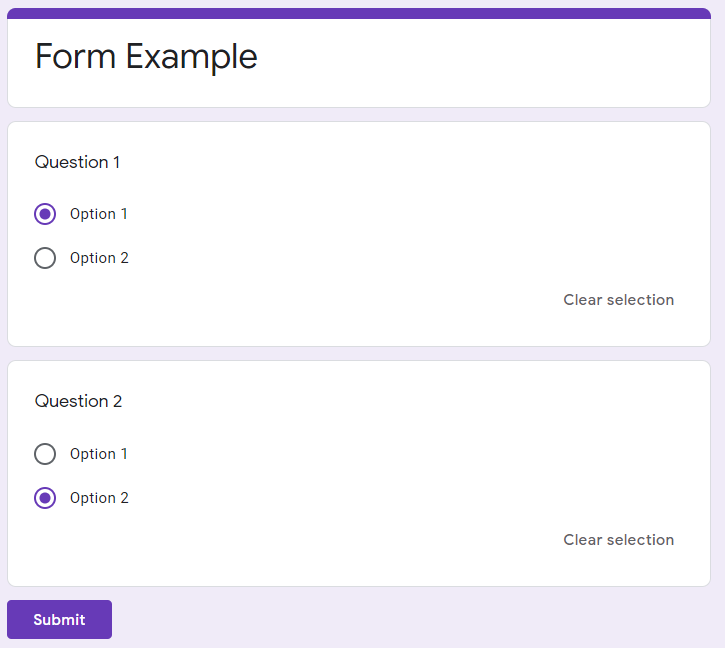 You will see a message which confirms that your submission has been recorded.

3. Check your email box
Open the email notification you have received. All your email personalization has been generated.