After automatically generating your files, Form Publisher lets you share them with your recipients. Read this article to learn how to configure your sharing options and email notifications.
How to receive notifications in your Google account (the owner of Form Publisher settings)?
Once you are on your Sharing options and notifications sidebar, by default a PDF will be sent to the owner when a response is submitted.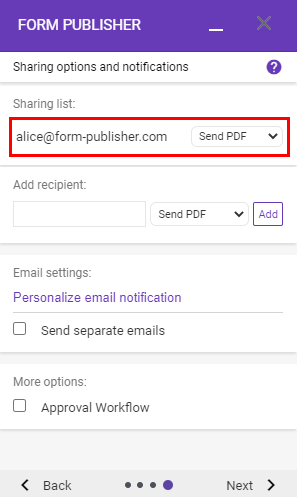 You will receive an email notification with the PDF file each time a recipient will fill out the form.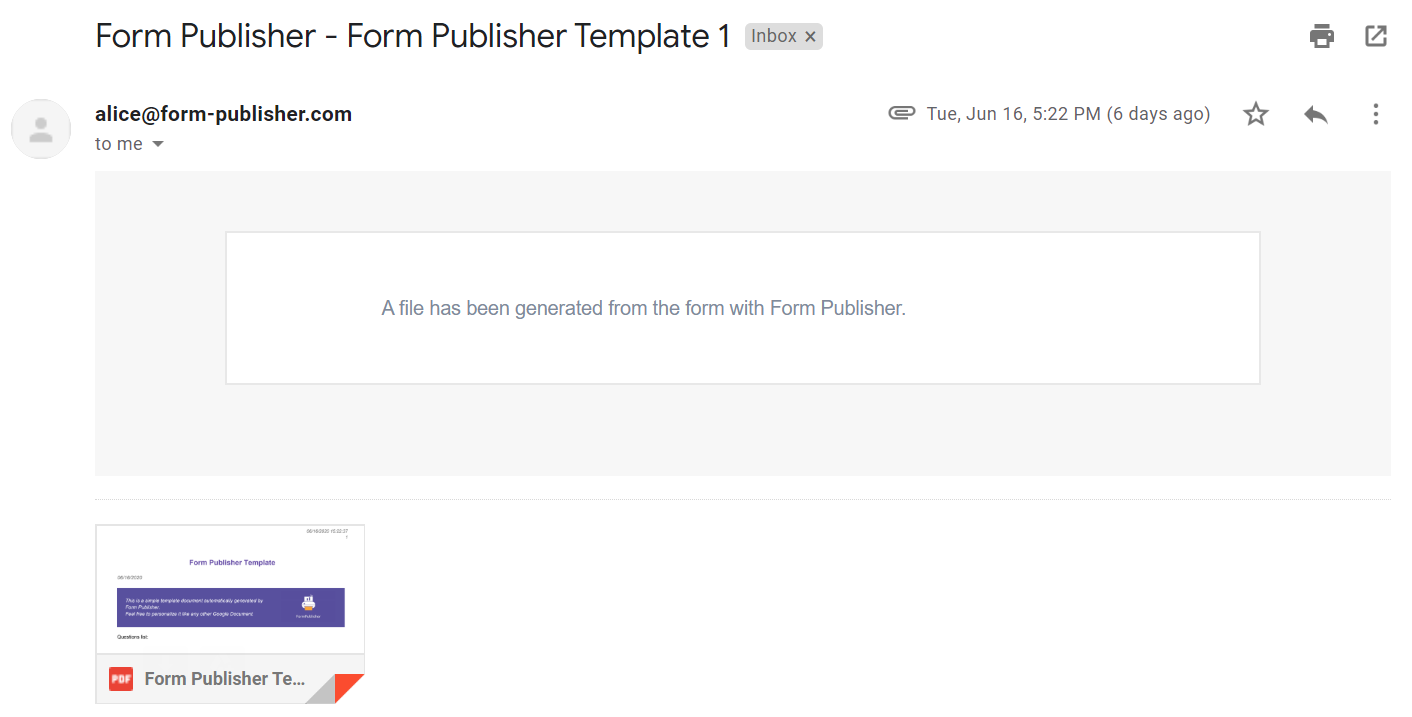 If you don't want to receive a PDF in your inbox, click Send PDF to open the different options.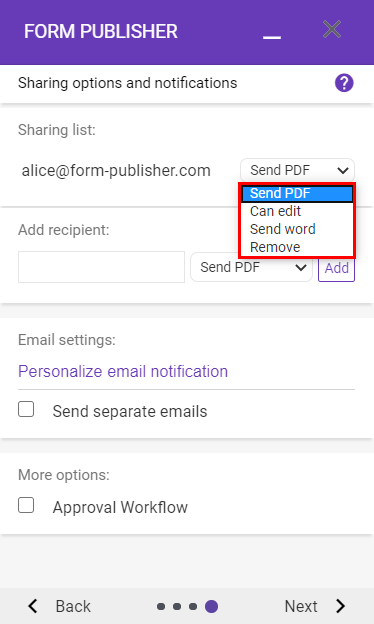 From this dropdown list, you can choose to:
Send a PDF of the generated file
Share your Google Doc (or Sheets, Slides) with edit access
Export and share your file as a Microsoft Word document (or Excel, PowerPoint)
Remove your email account if you don't want to be notified
How to notify form respondents?
Method 1: Collect email address
Note: In most cases, we advise you to do the above. However, in certain use cases, you need to add an 'email' question manually.
Please refer to 'Method 2: Use a question marker' section for more information.
If you want to collect email addresses from a connected form, read step 2 of our article:
How to notify form respondent on each connected form?
In your Google form, open the Settings tab.

Then, expand the Responses section.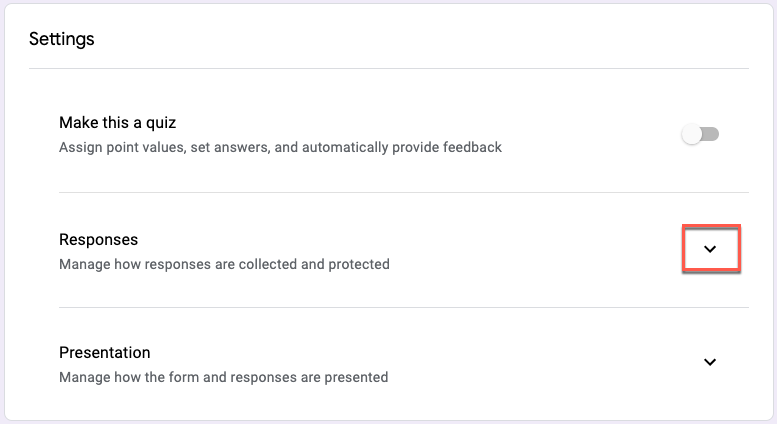 Then, enable Collect email addresses.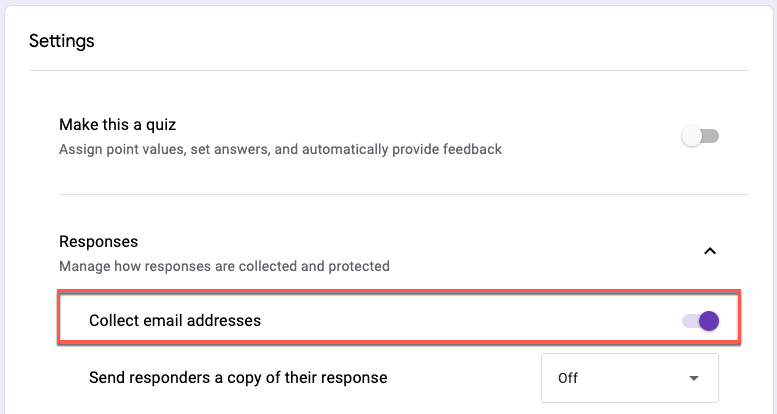 A new required question will be added below the form description.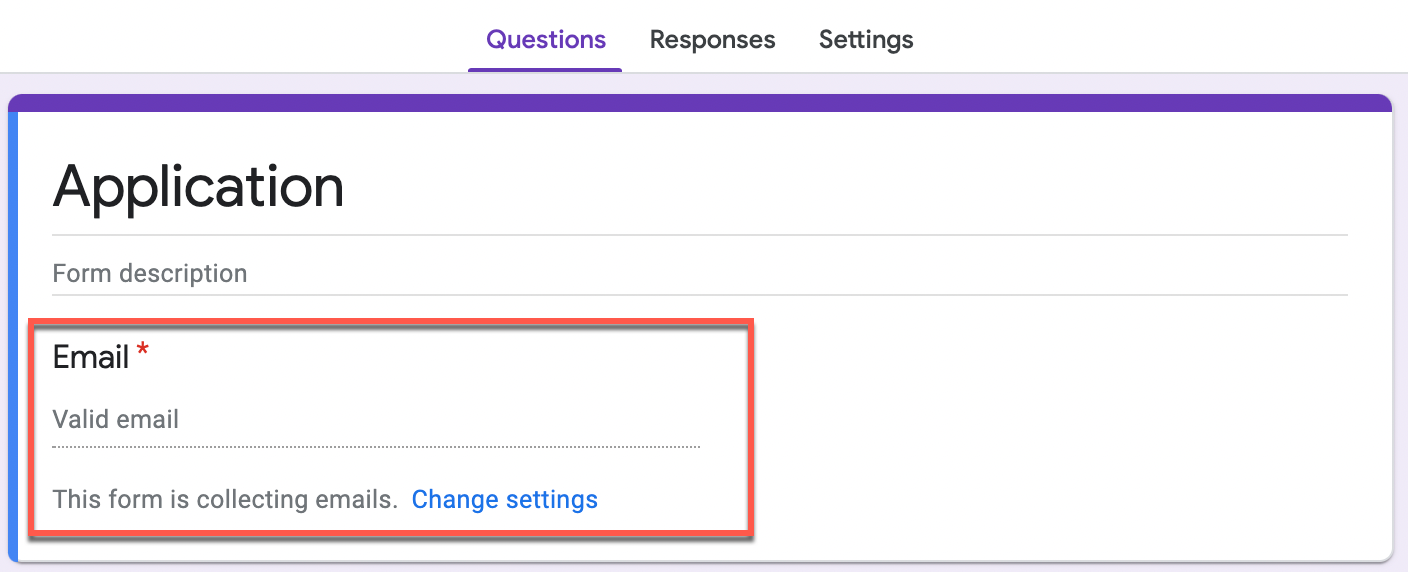 Then open your Sharing options and notifications sidebar, select Notify Form respondent.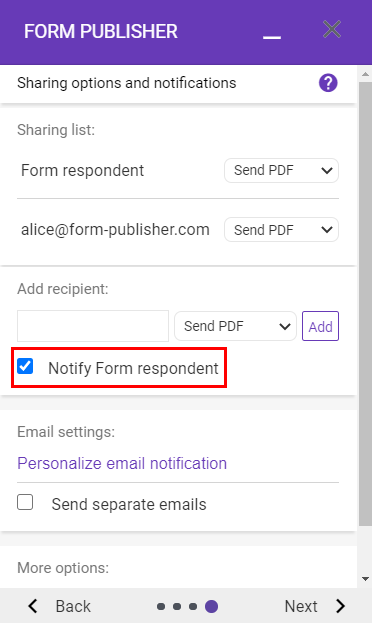 Form respondent automatically appears in the list of recipients. By default, the Form respondent will receive the generated file as a PDF.

Click Send PDF to see the different options.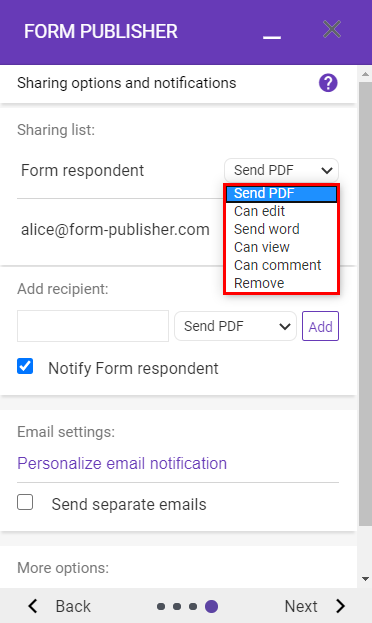 In the above example, we decided to keep the PDF file.
Finally, save your Form Publisher configuration by clicking Next or Save.
Method 2: Use a question marker
In some instances, you will have to use a question marker, for example, to use Approval Workflow option or to add one or more templates.
From your connected form, Email address question appears at the bottom of your Google Form.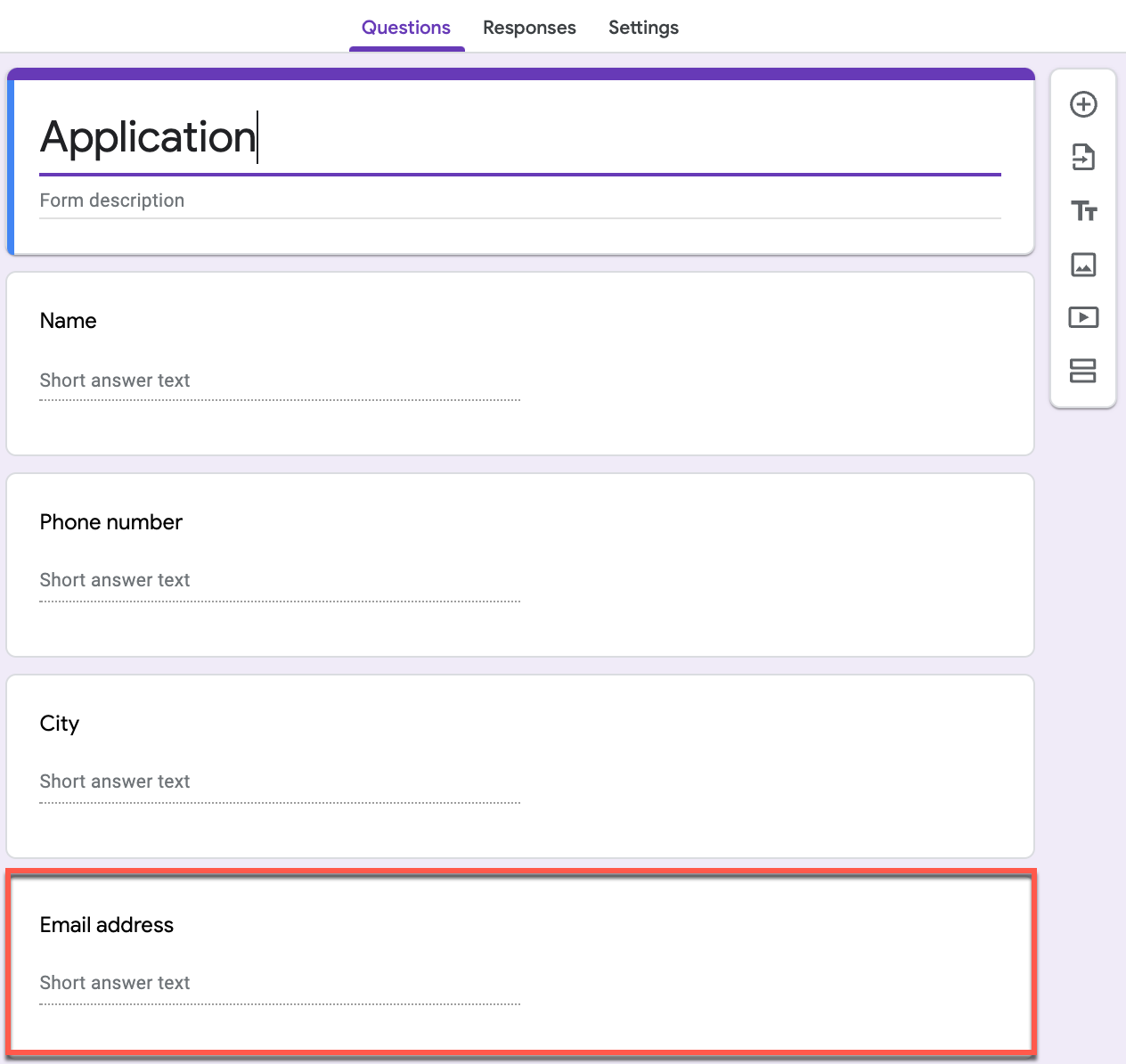 If you want to notify your form respondents on your connected form, you need to create an Email address marker. To do so, open Form Publisher from your connected form. Click Get started.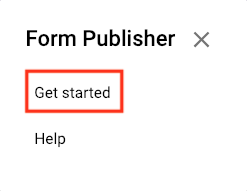 Configure Form Publisher from this step.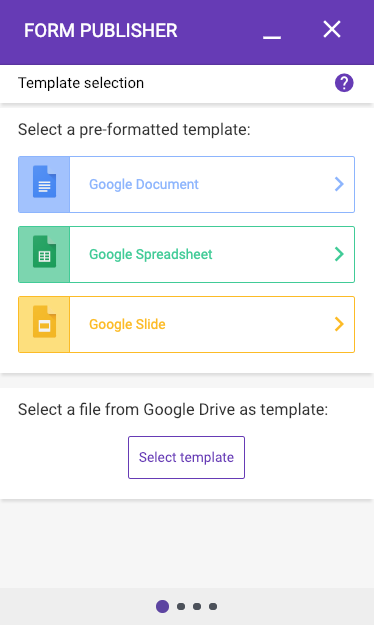 Once you are at the Sharing options and notifications step, add the <<Email address>> marker.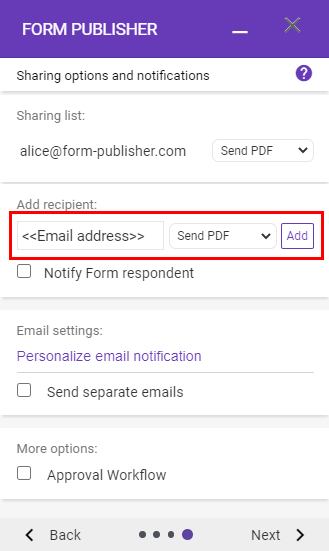 warning As Form Publisher is case sensitive, make sure your question title and your marker match.
Click Next.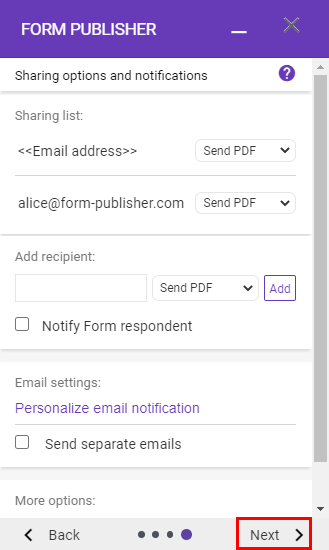 Your Form Publisher configuration is now saved on your connected form!
How to notify other people?
On the Sharing options and notifications sidebar:
Under Add recipient enter your recipient's email address
Choose the delivery format (PDF, Google format with Edit/Comment/View access, Word)
Click Add: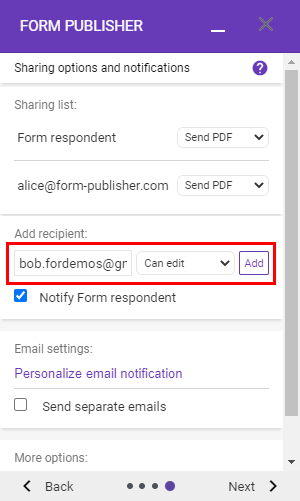 info You can add multiple contacts with different export formats based on your needs.
Once your email address appears under Sharing list, click Next to save your configuration.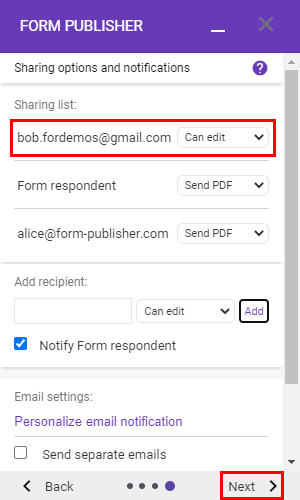 In our example:
alice@form-publisher.com (the owner of the Google Form) and the respondent will receive an email with the PDF.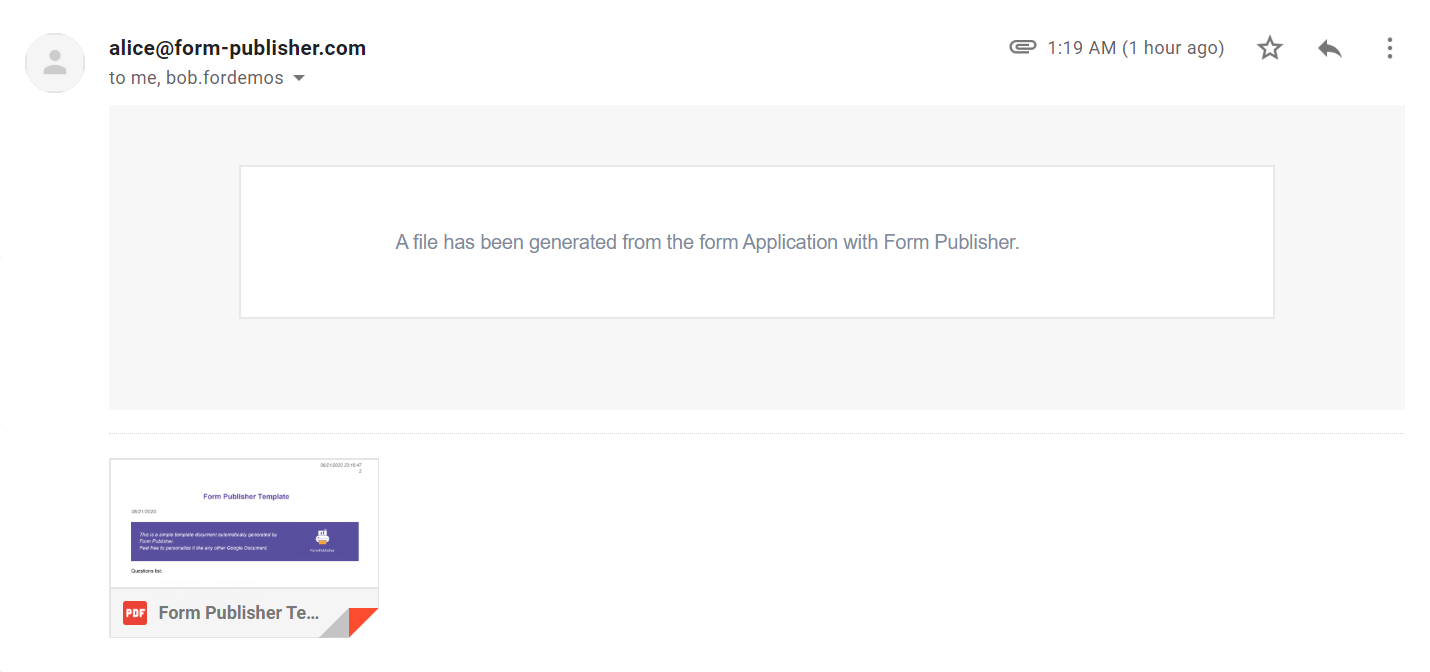 bob.fordemos@gmail.com will receive an email with the Google Doc in Edit mode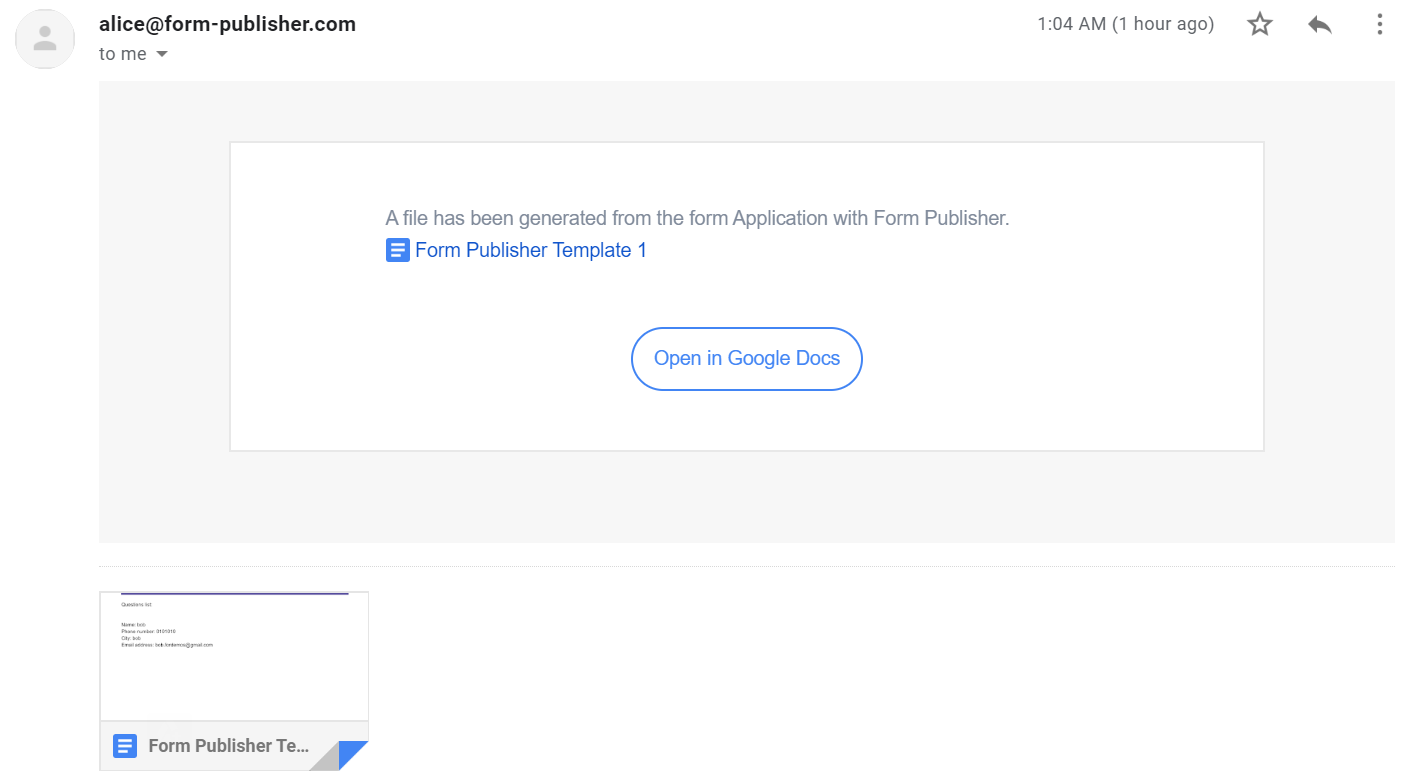 Each time a respondent submits the form, the owner will receive an email with the PDF