If you are an admin of your Google Workspace domain, this article will show you how to install Form Publisher for your whole domain.
info This article is only for Google Workspace administrators of your domain.
If you are the Google Workspace admin, you can install Form Publisher app via the Google Apps Marketplace for all users under your domain, or an Organizational Unit (OU).
By doing this, as an admin, you will be the only one to accept authorizations, and no permissions window will pop-up to end-users. This article describes the required steps to install the Marketplace app.
1. Authenticate yourself with a valid admin account for your Google Workspace domain
2. Open the Google Apps Marketplace and search for 'Form Publisher'
Or click on the button below:
3. Click on the '+' button to install the app on your domain:

4. Accept the authorizations
The two following authorization windows will pop up: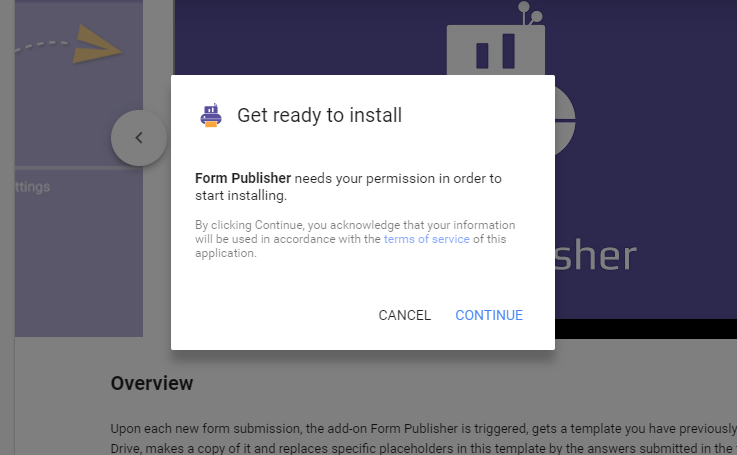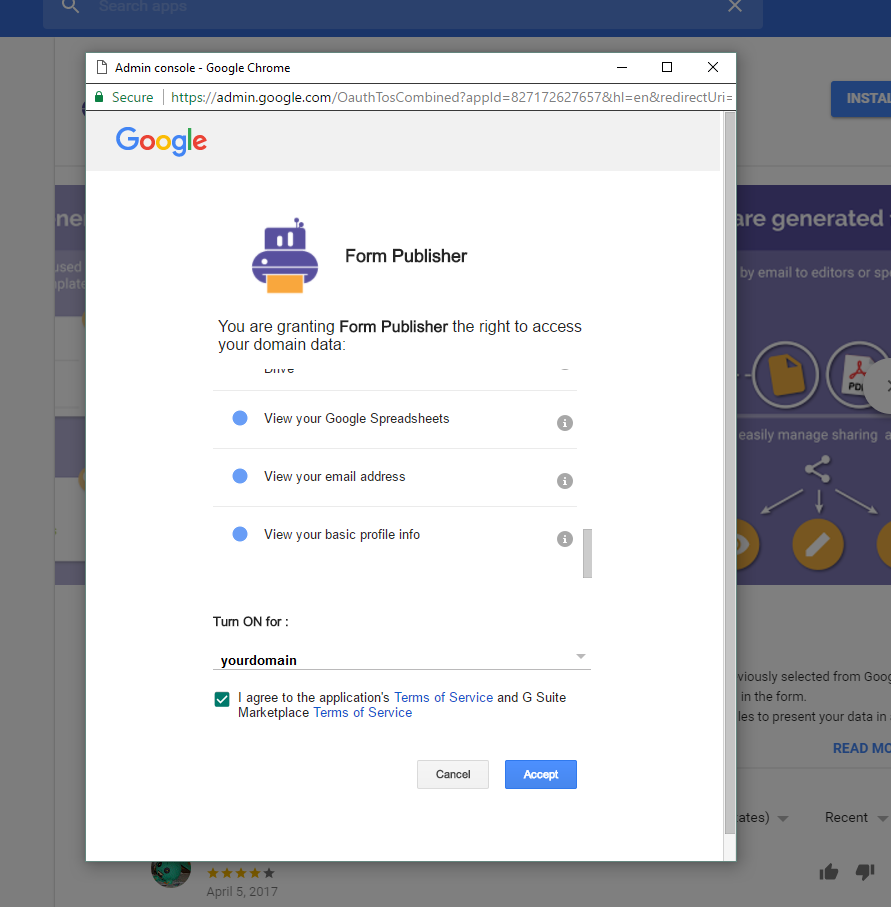 If you need more information regarding these permissions, please consult our Terms of Service and our Privacy Policy.
5. Notify (or not) users on your domain
Once you have installed the app, you can choose to automatically notify this to all users on your domain or not.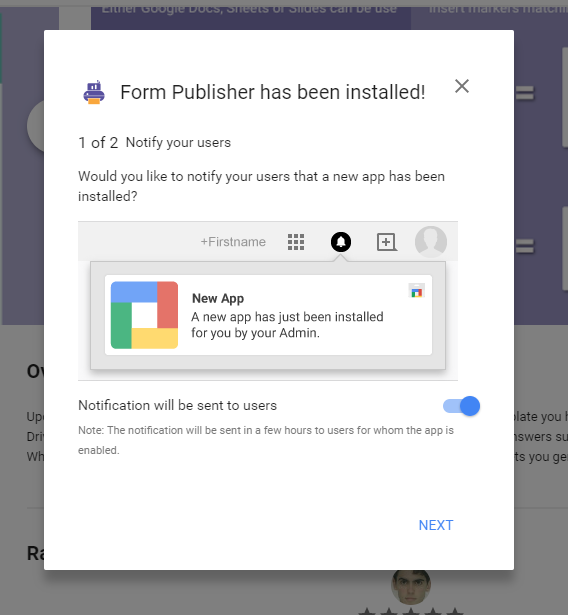 If your primary purpose of installing our Form Publisher app is to avoid authorization prompts to end-users, best might be to uncheck these notifications.
Click on 'Next', then 'Done' on the last window: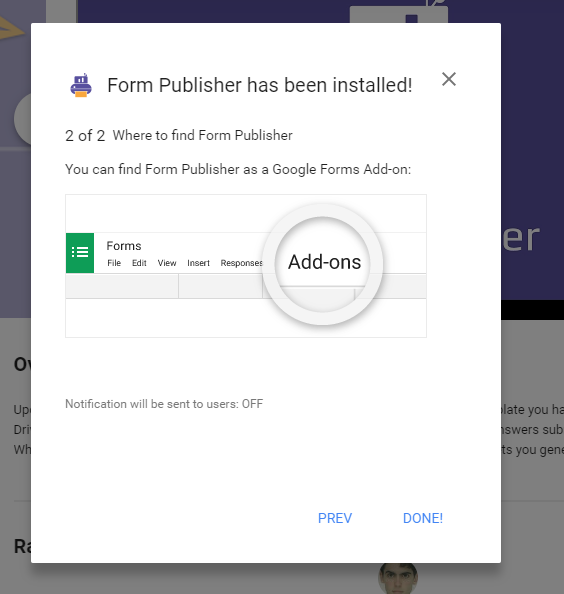 That's all! You have installed Form Publisher on your whole domain (or on some OUs), and every user only needs to open a Google Form and start using Form Publisher.