We haven't registered that error yet. This articles explains what to do to help us to understand and fix what is wrong on our side of the add-on.
Why do I get this error?
You encounter a new error of Form Publisher that hasn't been listed in our documentation.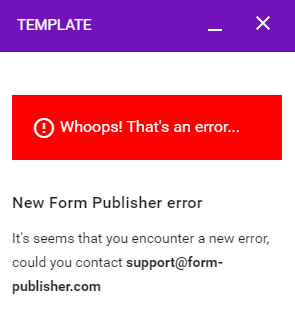 What should I do?
To help us investigate on your issue, submit a request to our customer support:
Send us a screenshot of the Google Chrome console
- Right click in the Form Publisher sidebar
- Select Inspect
- Click on the Console tab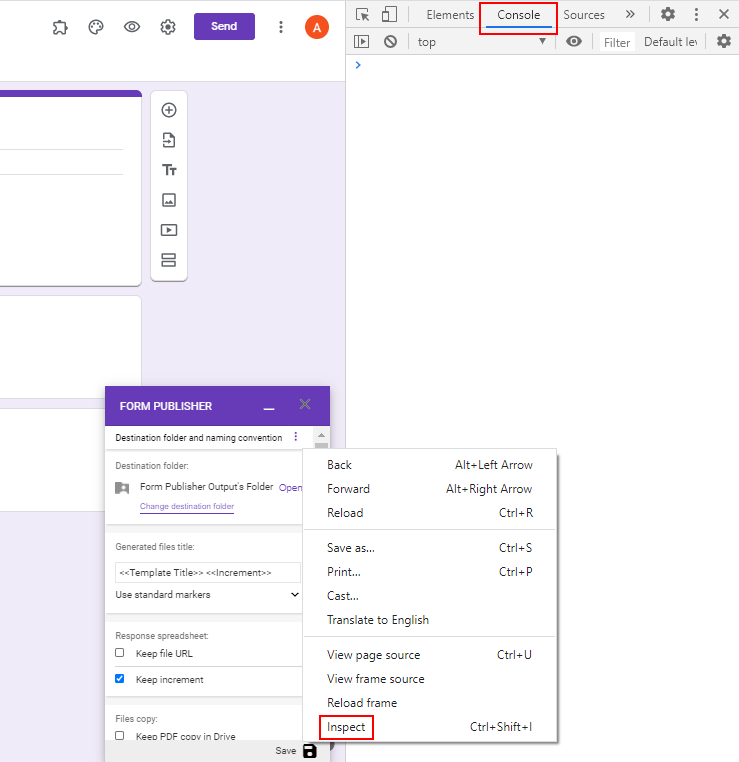 Explain the context of the error
- How did you get the issue?
- What did you want to do?
Check the email of the account you were using when you encountered the issue

warning
As a reminder from our
Terms of Use
,
'
Form Publisher is strongly linked to the infrastructure provided by Google. Changes by Google on this infrastructure might change the product and the features we can provide.' So please understand that we cannot solve this issue as this is not from Form Publisher side but from Google. If the issue persists and occurs many times, the best thing to do is to retry later.