If you need further information from your respondent, read this article to know how to activate this option and add a comment to a request.
1. How to ask for more information?
This option is available only if both the Collect email addresses and Allow response editing options are enabled.

When the form is submitted, you can select Request information and add details in the Comments field.

Then your respondent receives an email with your comment, where he can edit his form responses and submit a new one.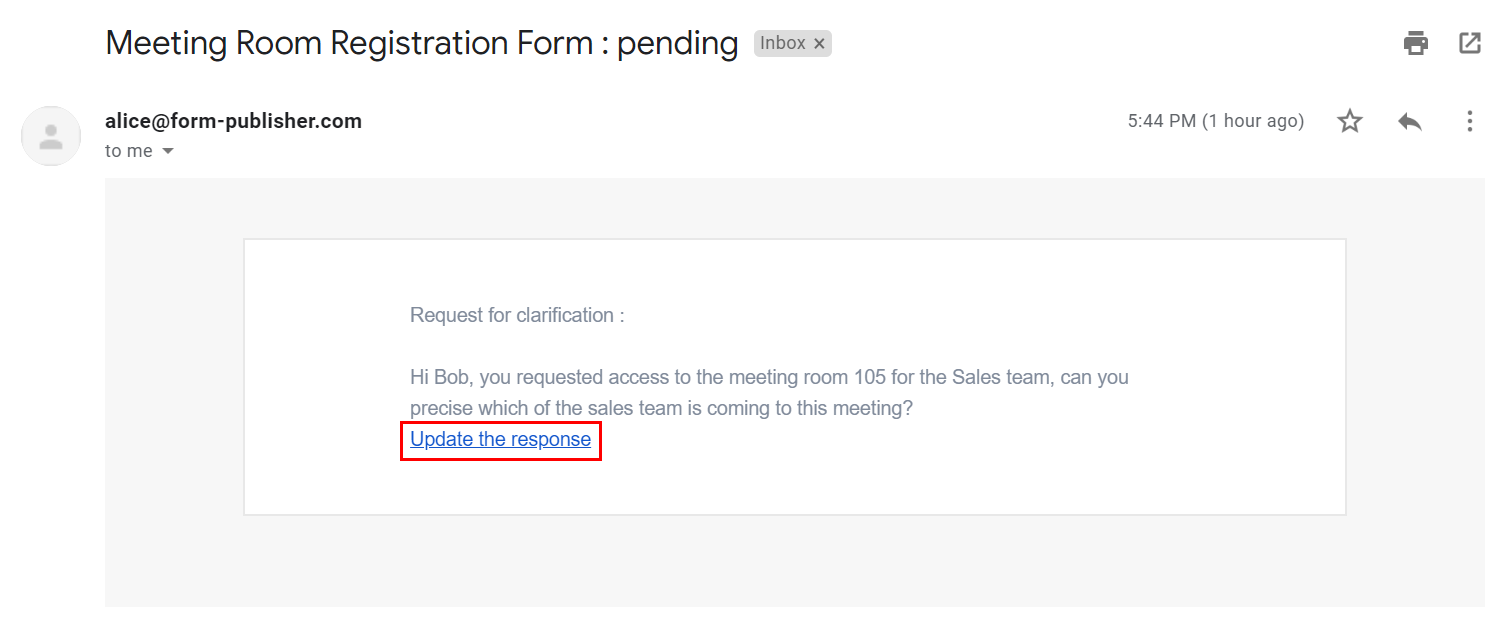 info
In the generated document, the workflow status will show
pending
until you accept or reject the respondent's request.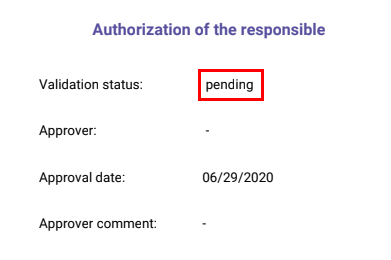 If you're satisfied with the new information your respondent submitted, you can finally approve or reject the request.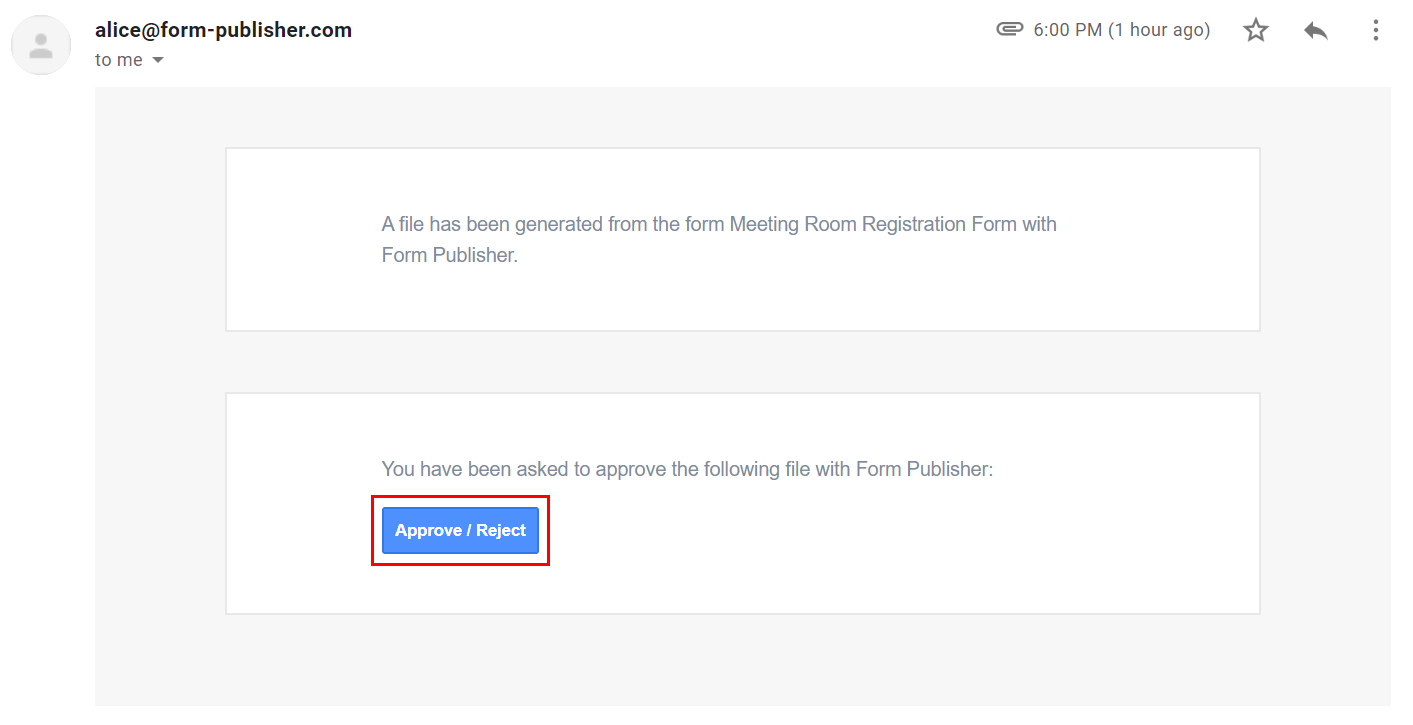 2. How to add a comment?
First, insert the following marker in your template: <<Workflow comment>>.
info You don't need to activate Allow response editing if you want to add a comment after approving or rejecting the request without asking additional information from your respondents.
When the form is submitted, you can approve or reject the request and add a comment like in the following example.

The respondent will then receive a PDF in attachment with your comment.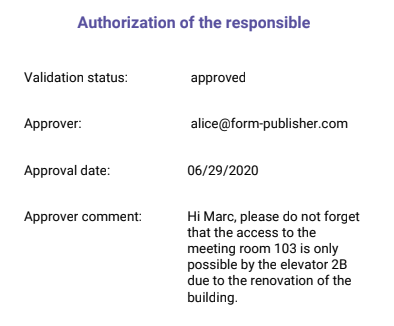 3. Retrieve the approver's comment in your responses spreadsheet
In your responses spreadsheet, Form Publisher automatically adds the approver's comment under a new column called [Form Publisher] Comment.