In this article, you'll learn how to update your payment information (credit card or PayPal) to ensure a smooth continuity for your license renewal.
I purchased via PayPal
You can easily update your credit card information directly on your account settings.
First of all, login to your PayPal customer account by clicking the button below:
If you don't remember your PayPal account, you can retrieve it from your invoice, right under 'Company information':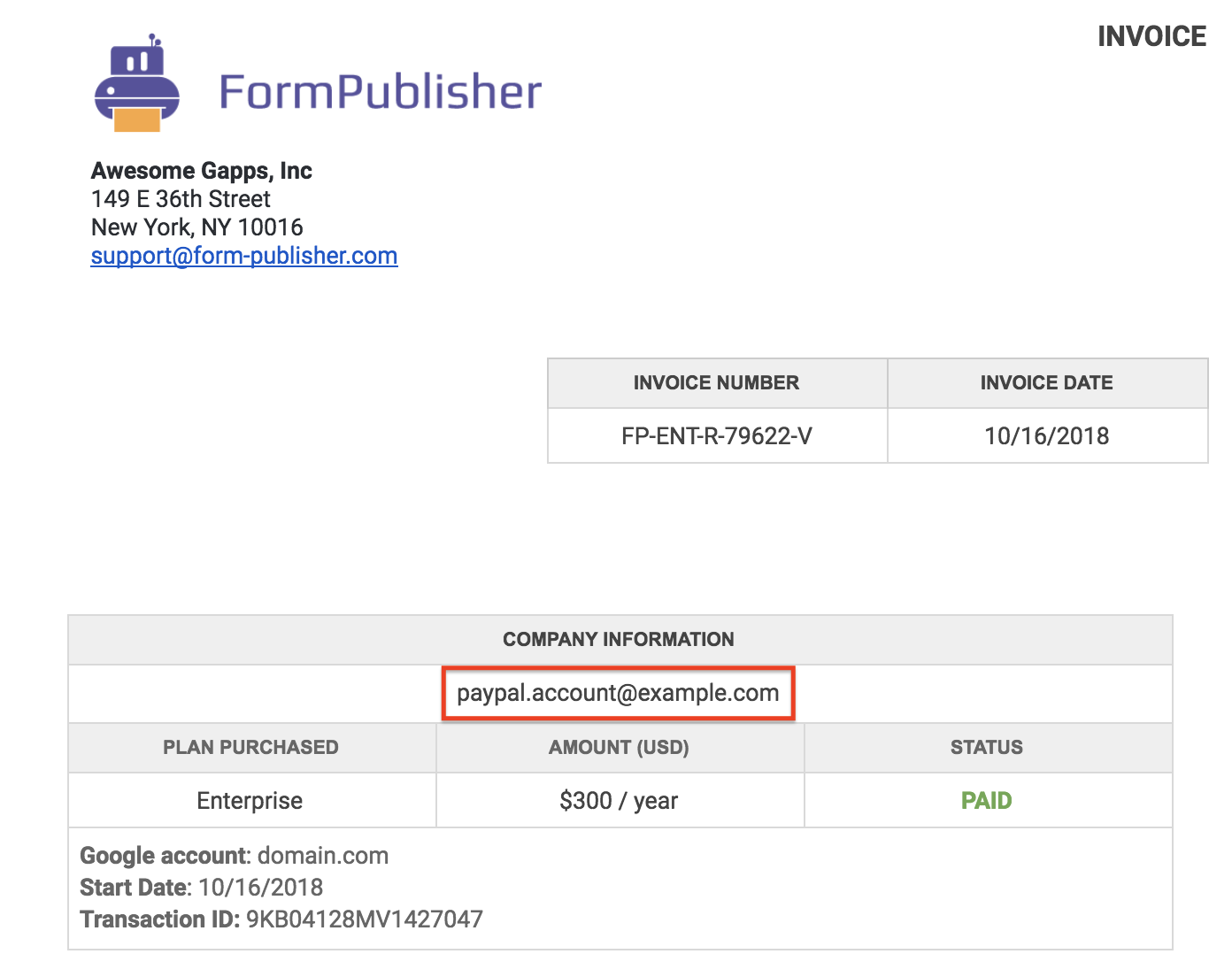 Once logged, go to your settings (1):

Then click 'Payments' (2) and 'Manage automatic payments' (3):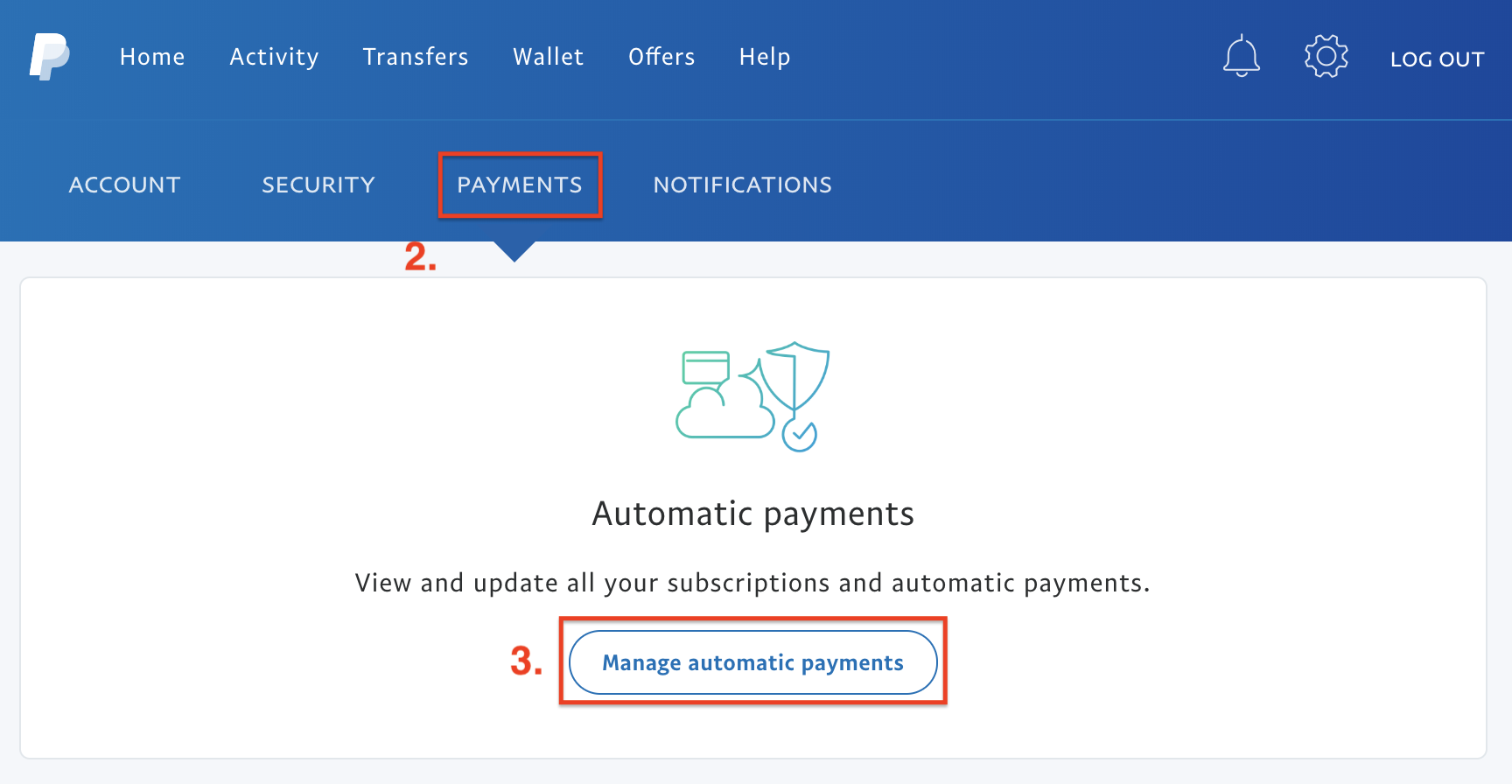 Choose 'Awesome Gapps, Inc' (4) on the merchant list from the left menu. Then click the 'edit icon' next to 'Payment method' (5) and follow the instructions to update your credit card information: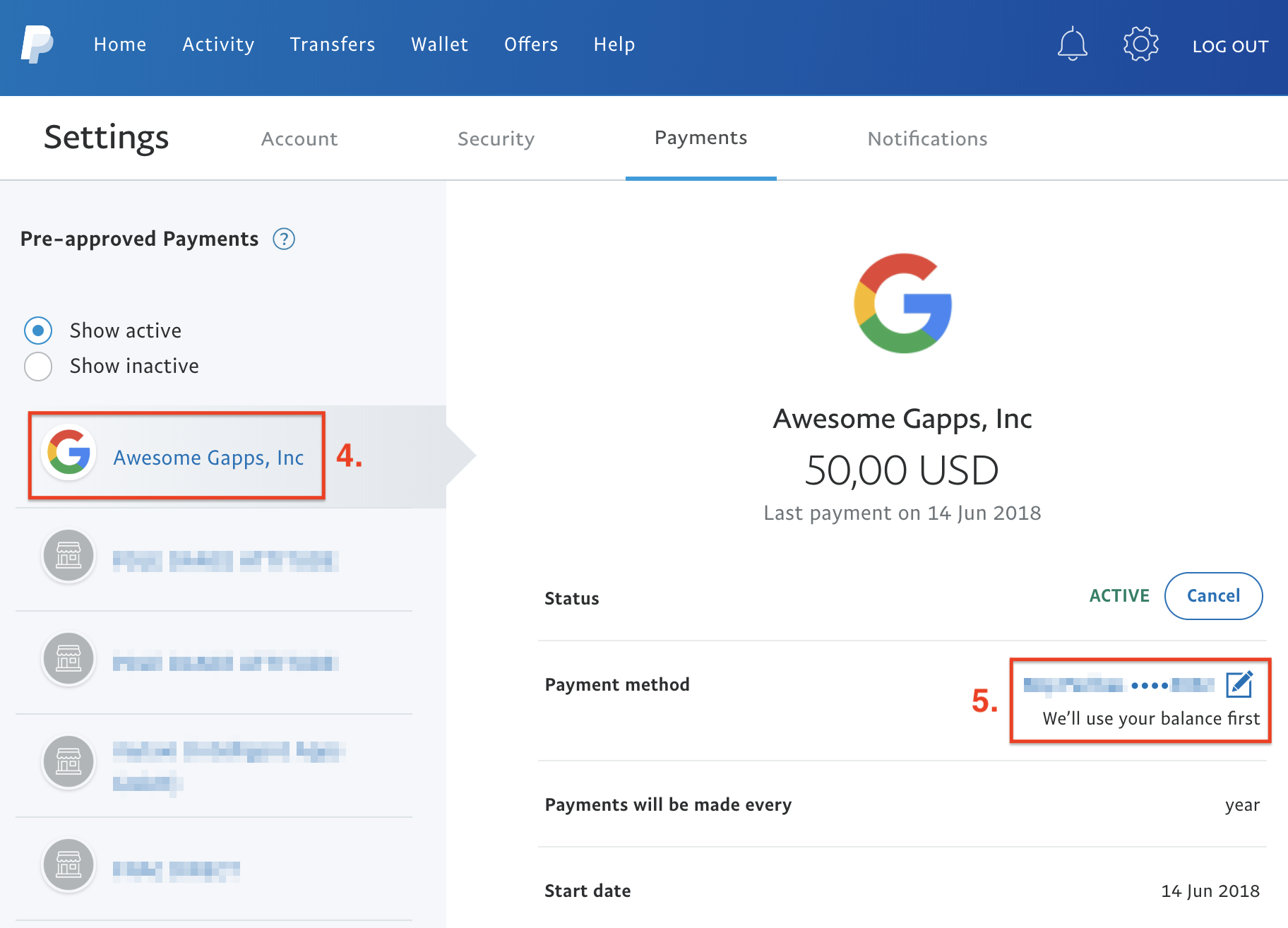 I purchased via credit/debit card
In case you didn't use a PayPal account to purchase a Form Publisher license, you will have to:
Purchase a new plan with your new credit card on our pricing page
If you need further help, submit a request to our customer support:
info
Note that our payment process is 100% handled by PayPal, which means that
we don't have any information on your credit card, not even the last 4 digits
(
learn more
). You can retrieve them on the confirmation email you received from PayPal.