When you enable the Approval Workflow option, you want your recipients to receive an email notification after their form submissions. This article will explain how a form respondent can approve or reject a request.
1. Configure your settings
First, open your settings from your Google Form.
Then, make sure Collect email addresses option is not selected. Finally, click Save.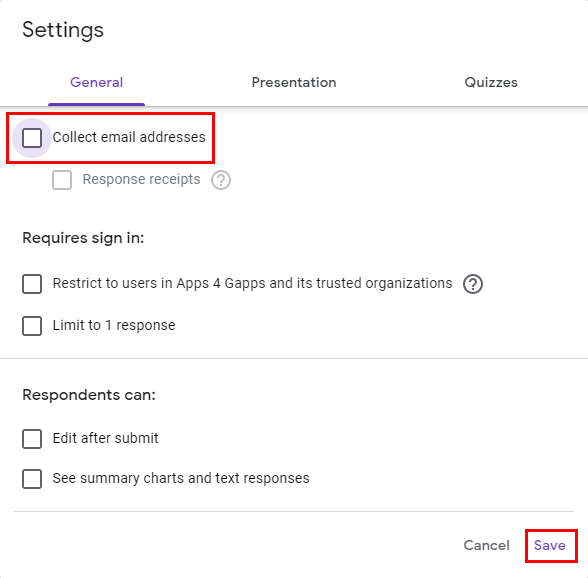 2. Configure your Google Form
From your Google Form, add the question Email Address.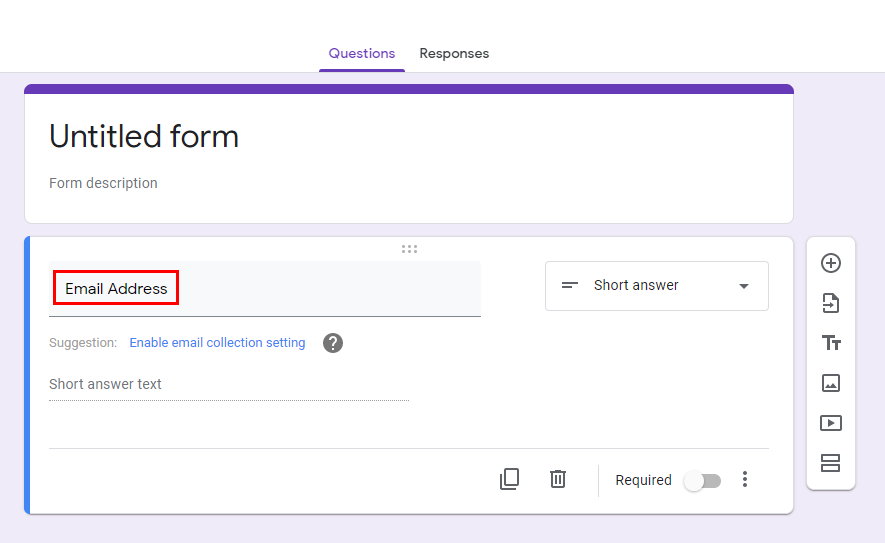 If you want your Email Address question to be required, then enable Required.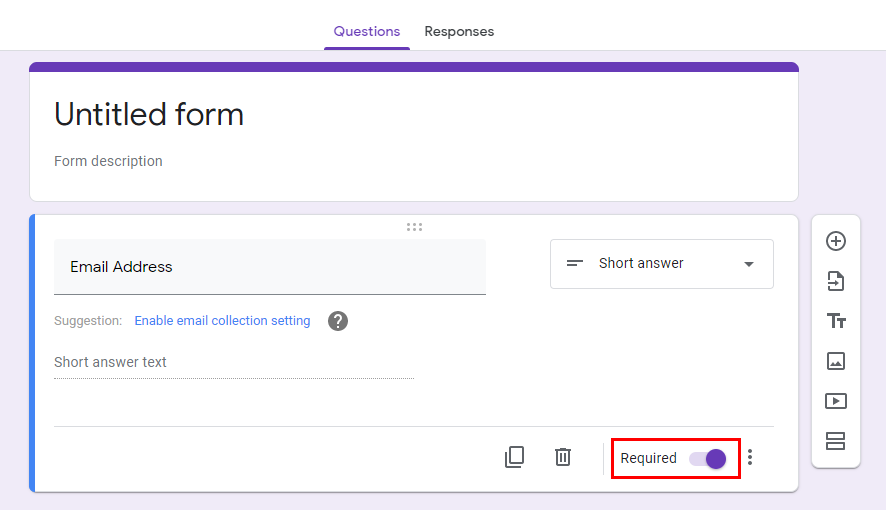 info As long as your question title and your marker perfectly match you can write whatever question and marker to collect email addresses.
We suggest you to restrict the answer to the format Email address only. To do so, click on the three dots button > Response validation.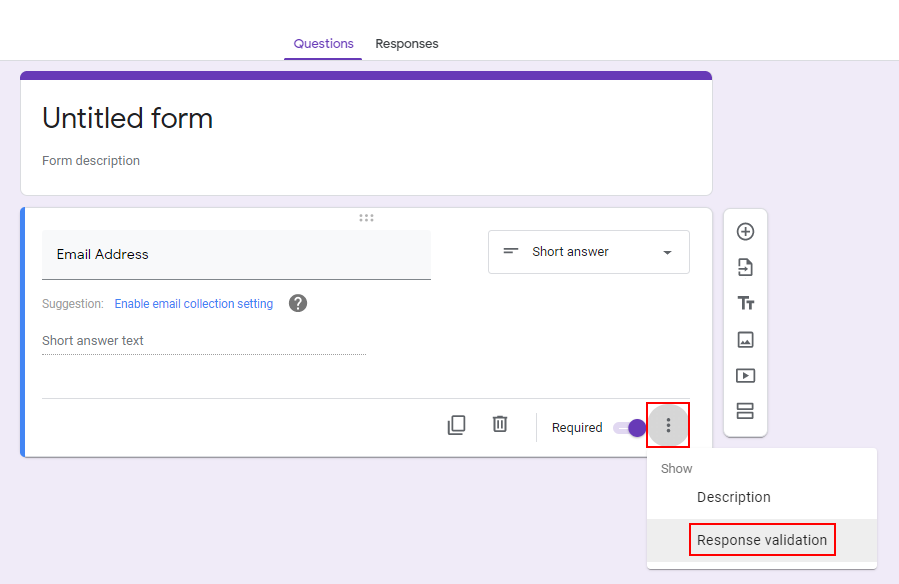 Then, choose Text and Email address.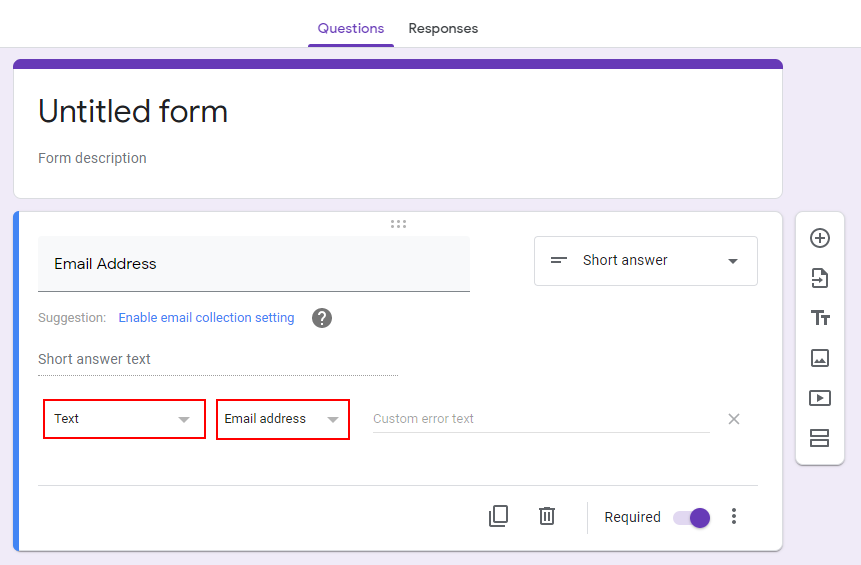 info You can also write a Custom error text which will appear each time Google Form will detect a non-valid email address.
3. Configure Form Publisher
When you reach the Sharing options and notifications sidebar, select Approval Workflow.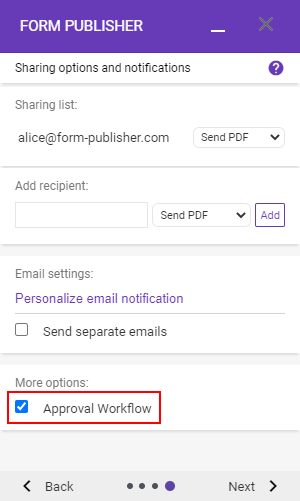 Then, add the <<Email Address>> marker under Add recipient, click Add and click Next.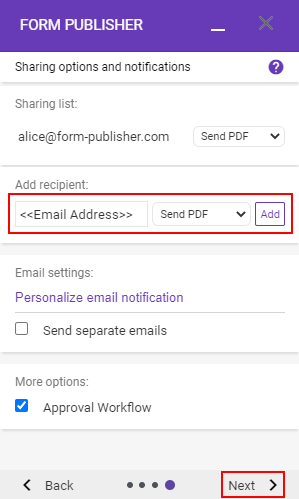 Why can't you select 'Notify Form respondent' option?
warning By default, recipients can't approve or reject their own submissions. Because if Collect email addresses and Approval Workflow are selected at the same time Form Publisher will only send to the recipients the email notification which indicates that the validator approved or rejected the request.
Form Publisher automatically unticked Notify Form respondent option if Collect email addresses and Approval Workflow are selected.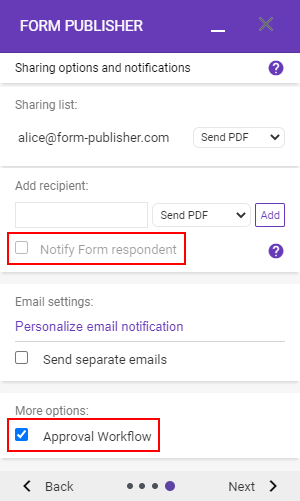 Form respondents can't approve or reject a request if your Google Form automatically collects email addresses. This is why we manually collect Email addresses, and reuse the marker of this question under Add recipient.