When you purchase a license for Form Publisher, a recurring payment is automatically set on your customer profile, through PayPal. This article will show you how to cancel this auto-renew.
info If you purchase a new plan and don't want to get automatically renewed again, you will have to repeat those steps below as often as you buy a license.
1. I purchased via a PayPal account
First, login to your PayPal customer account:
Then click 'Settings':

Go to 'Payments', and click 'Manage automatic payments':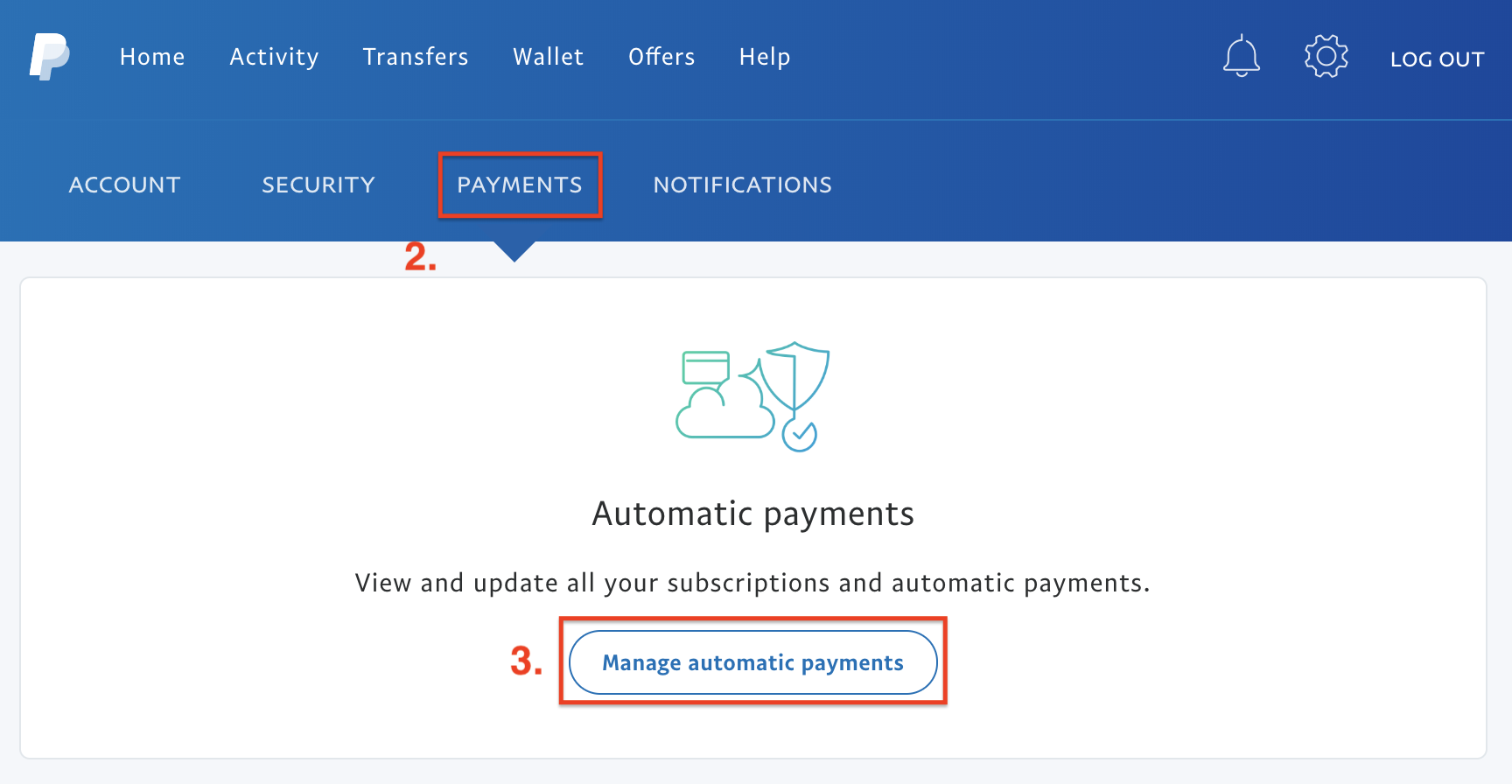 Choose 'Awesome Gapps, Inc' in the merchant list from the left menu, then click 'Cancel' next to Status: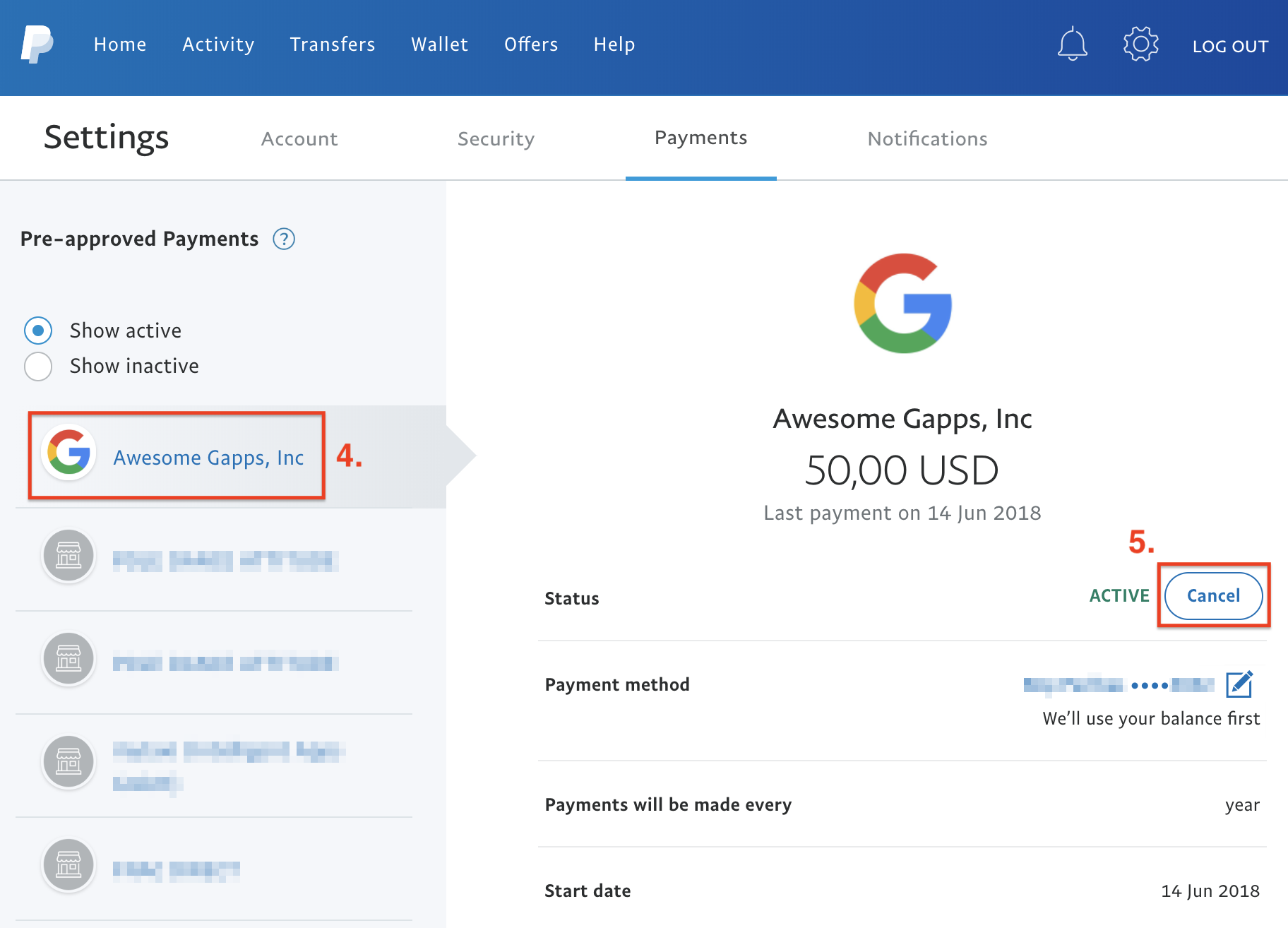 Confirm on the following pop-ups: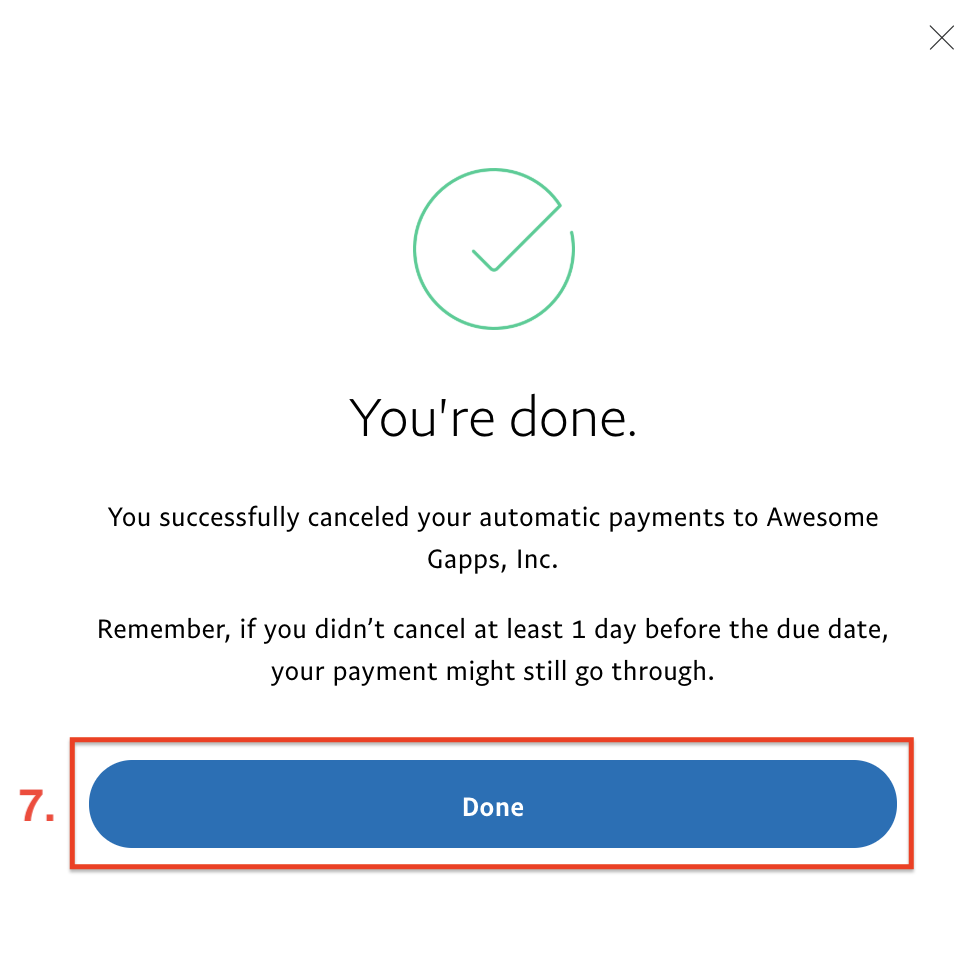 Once you clicked 'Done', your subscription status will turn into 'INACTIVE':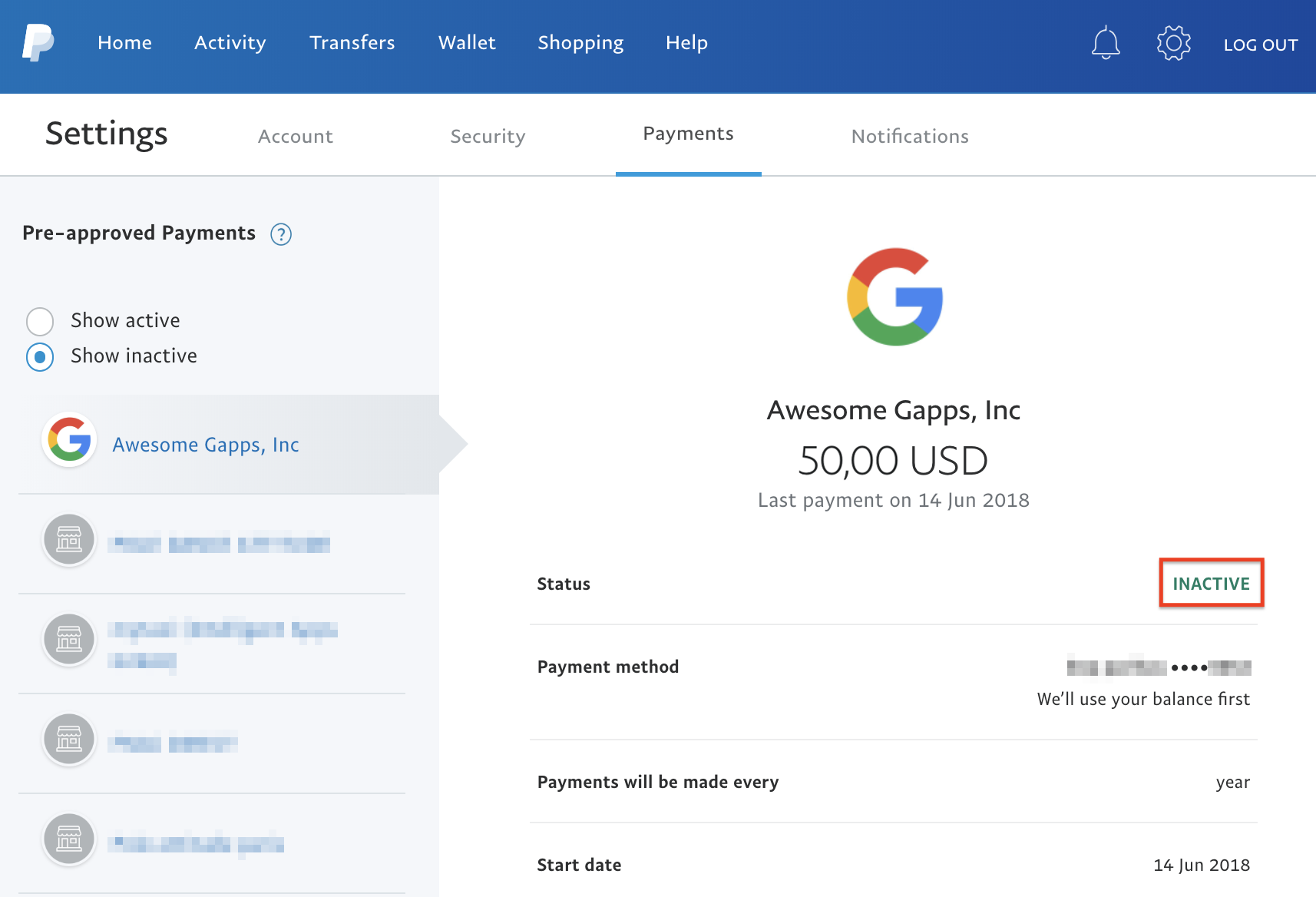 Finally, you will receive a confirmation email from PayPal indicating that your subscription has been cancelled: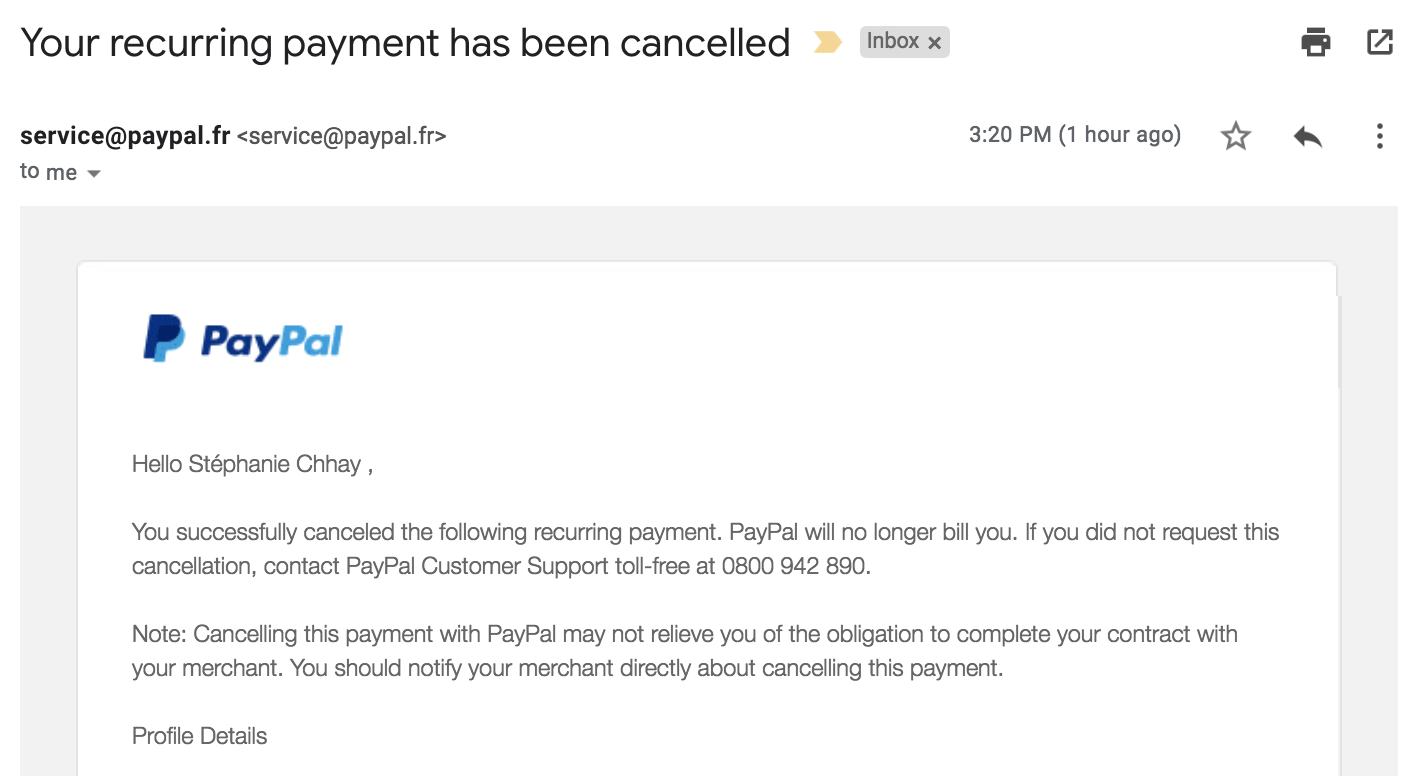 2. I purchased via credit/debit card
Contact us at support@form-publisher.com and attach the invoice to your email.