You want to display your current local time in your generated files. This article explains how to configure your timezone with Form Publisher.
From your Google Form, open Form Publisher. Click Status & quotas: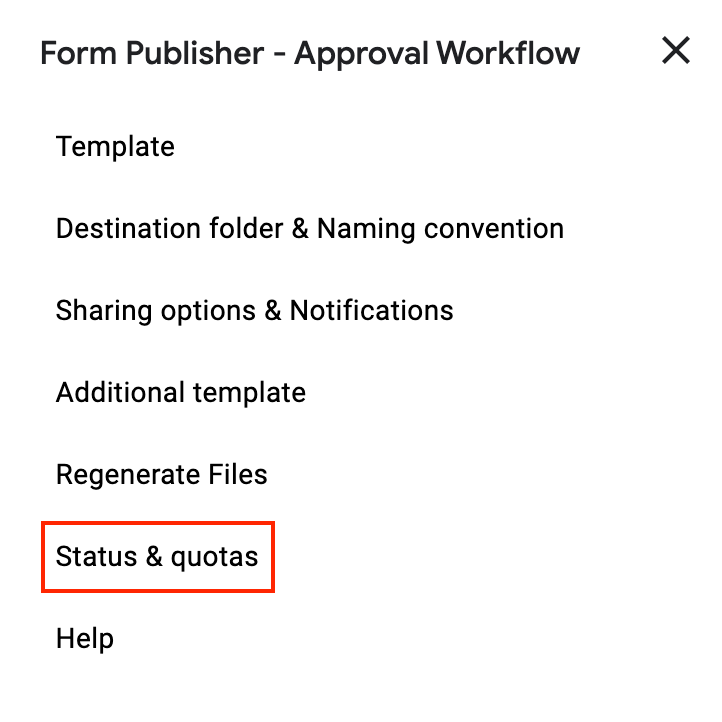 info
If you're using Form Publisher for the first time, you'll see
Select timezone
in the timezone field.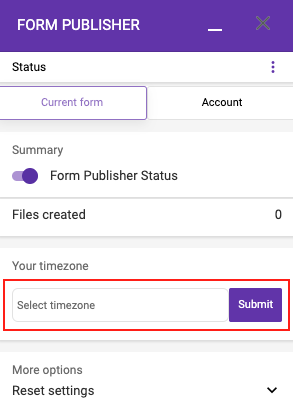 Select your timezone from the dropdown list. You can either write your timezone directly in the filed or scroll the dropdown list and select your timezone.
If the format of the timezone is not correct, an error message appears.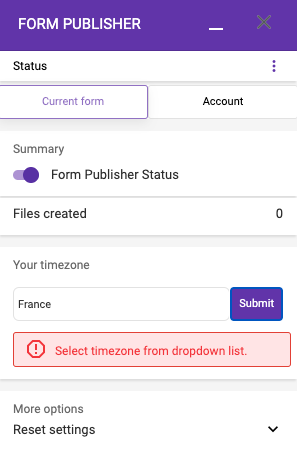 Click Submit.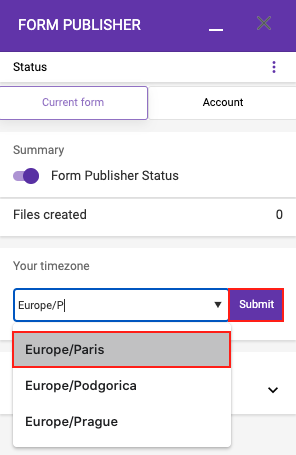 done That's it! Your timezone has been configured, and it will be displayed in your template if you add the marker <<Timestamp>>.
Learn more: Standard markers to be reused in your template.