Use Form Publisher to be able to save your form's data in a PDF document for each submission. That will let you transform your Google Form into a PDF generator.
You will have control over the PDF through a document that you will use as a template for the generation, and you will even be able to send those generated PDF to some specified email addresses, and even the form respondent.
Below are the step-by-step instructions with the corresponding explanations to guide you through Form Publisher.
1. Create a Google Form
Go to Google Forms, and create a form. The form will be generated empty.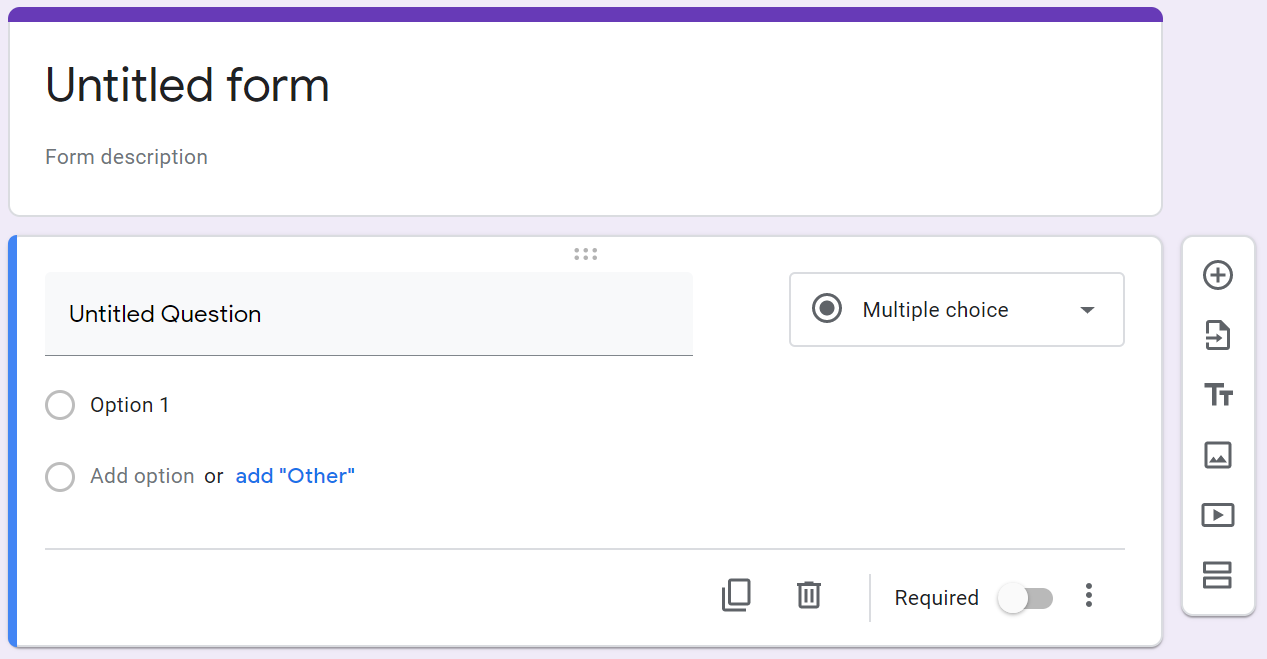 From that point, if you already have the template document that you wish to generate as a PDF through the form, you can start creating questions in your form for each field of the PDF that you want to be dynamical. And if you don't, you can create a question for each info that you wish to display in the output PDF.
2. Build your form
So, for example, if we want our form to create a Purchase order in PDF, we have to create a question for each field that will be dynamical in the document.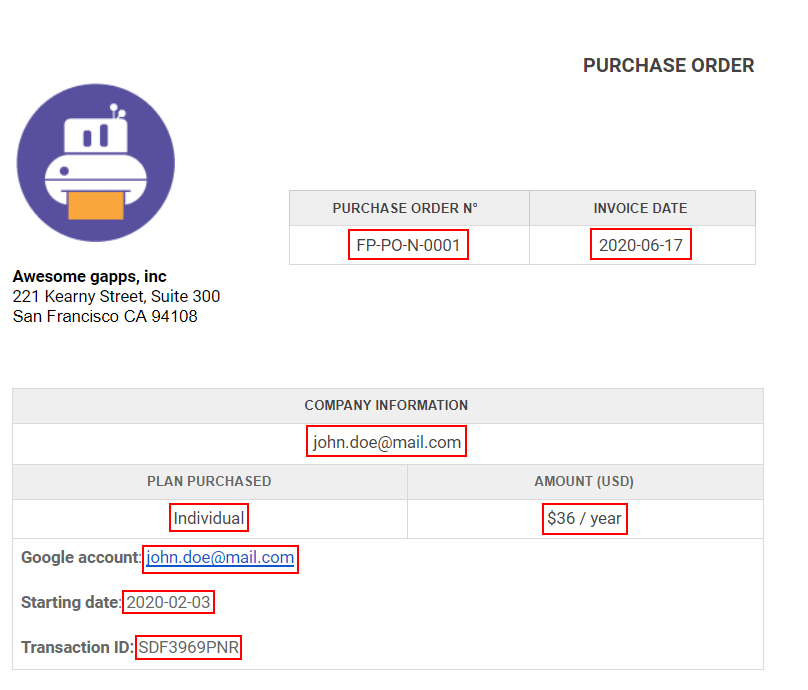 So our Google Form looks like that: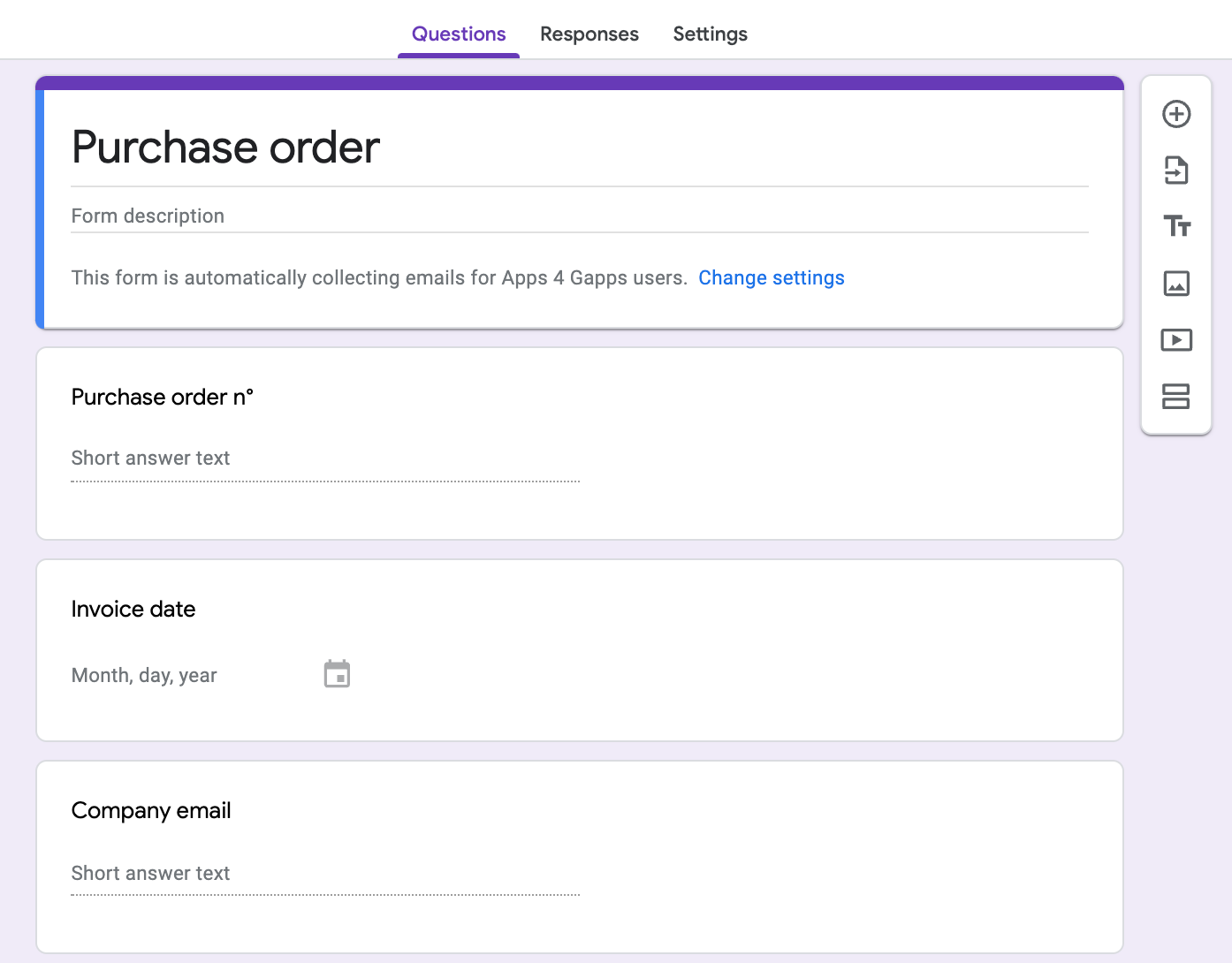 3. Create your template
Suppose the document that you wish to generate is a Word, Excel, PowerPoint document. In that case, you can convert them to Google Doc, Sheet or slide by uploading them to the Drive then click open with Doc/Sheet/Slide this will generate a version of the document compatible with Google Drive.
If the only copy of the document that you wish to generate is a PDF, you will have to reproduce the document in a Google Spreadsheet or a Google Doc or Google Slide.
To help you to get started with your template, you can use those examples as a base for Docs, Sheet and Slide.
So now to configure a template that will work with Form Publisher, we need to replace the current data of the field that we want to be dynamical with Form Publisher markers. Markers are really simple to implement: title of the question in the Google Form inside "<< >>". So, for example, the marker for the question Plan purchased will be <<Plan purchased>>.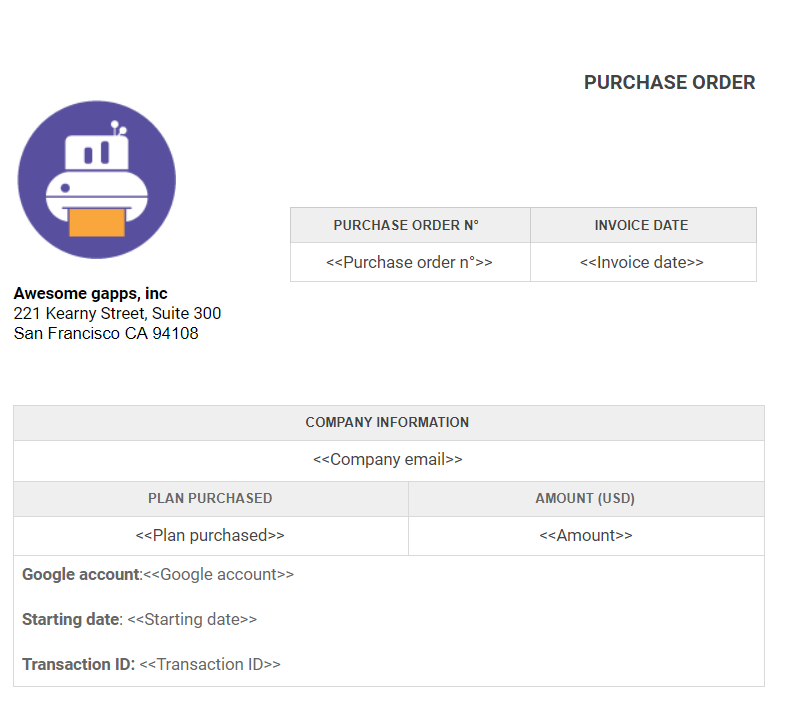 4. Open Form Publisher
Click on the add-on menu icon, then Form Publisher and Get started.
5. Configure Form Publisher as PDF Generator
So now you can specify that you already have your template document. Click Select template and then select it in the picker.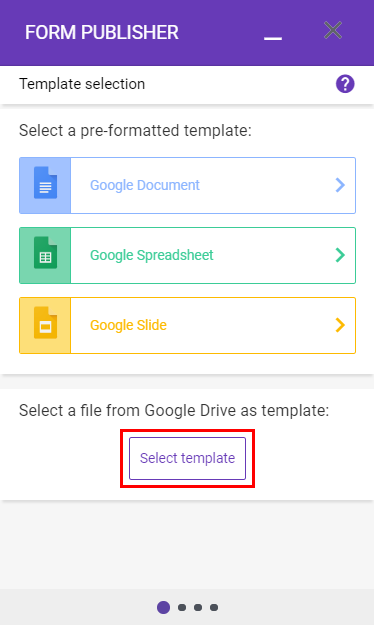 Then you can check that all the marker that you use in your template are matching with questions from the form. You can also edit the date format, or the way checkboxes' answers will be displayed.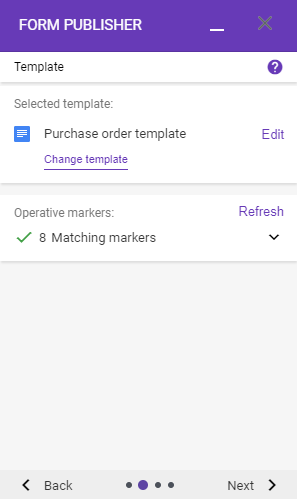 Then select the naming convention of the generated PDF and choose to save the PDF in the output folder. You can also decide to change the output folder.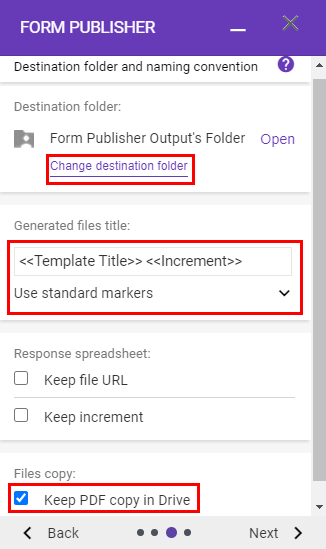 And in the end, select who will receive the PDF file by emails.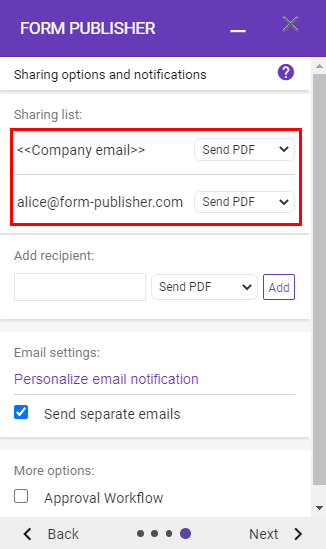 6. Test your form to PDF configuration
You can try to submit the form to see how Form Publisher works.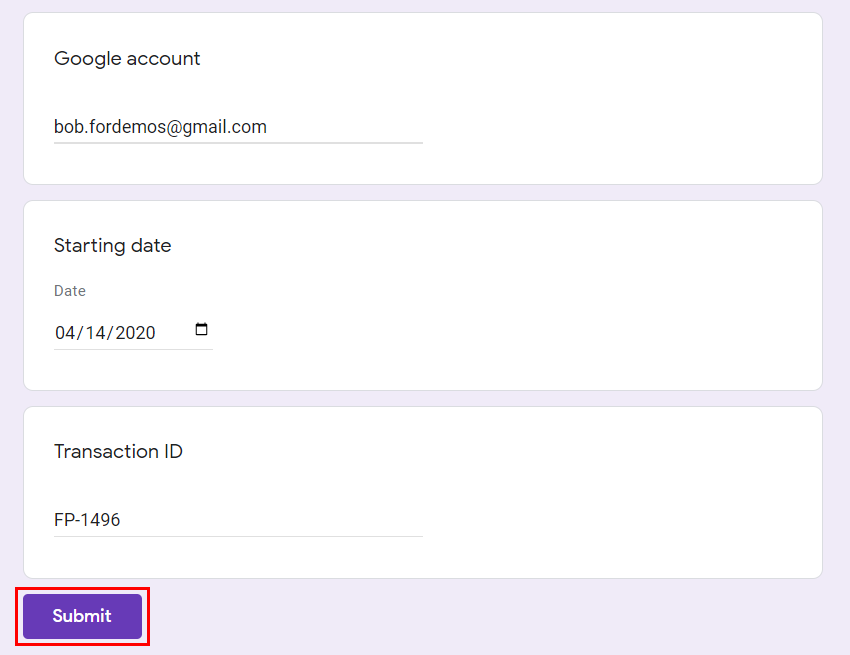 As we configured sharing option of Form Publisher, the email submitted in <<Company email>> (here bob.fordemos@gmail.com) and alice@form-publisher.com will receive the generated PDF.


If you go back to your form and click on In drive from the sidebar, you will find the generated PDF, and any new file generations will also be stored in this Drive folder.