Install Form Publisher on your Google account (Google Workspace or Gmail) from the Chrome Web Store or Google Forms add-ons store.
Form Publisher is an add-on for Google Forms. Click the following button to install Form Publisher:
Or open a Google Form. If you are not logged in, connect to Drive with the account where you want to install Form Publisher. Then follow these steps.
1. Open the add-ons menu from your Google Form

2. Type 'Form Publisher' in the search bar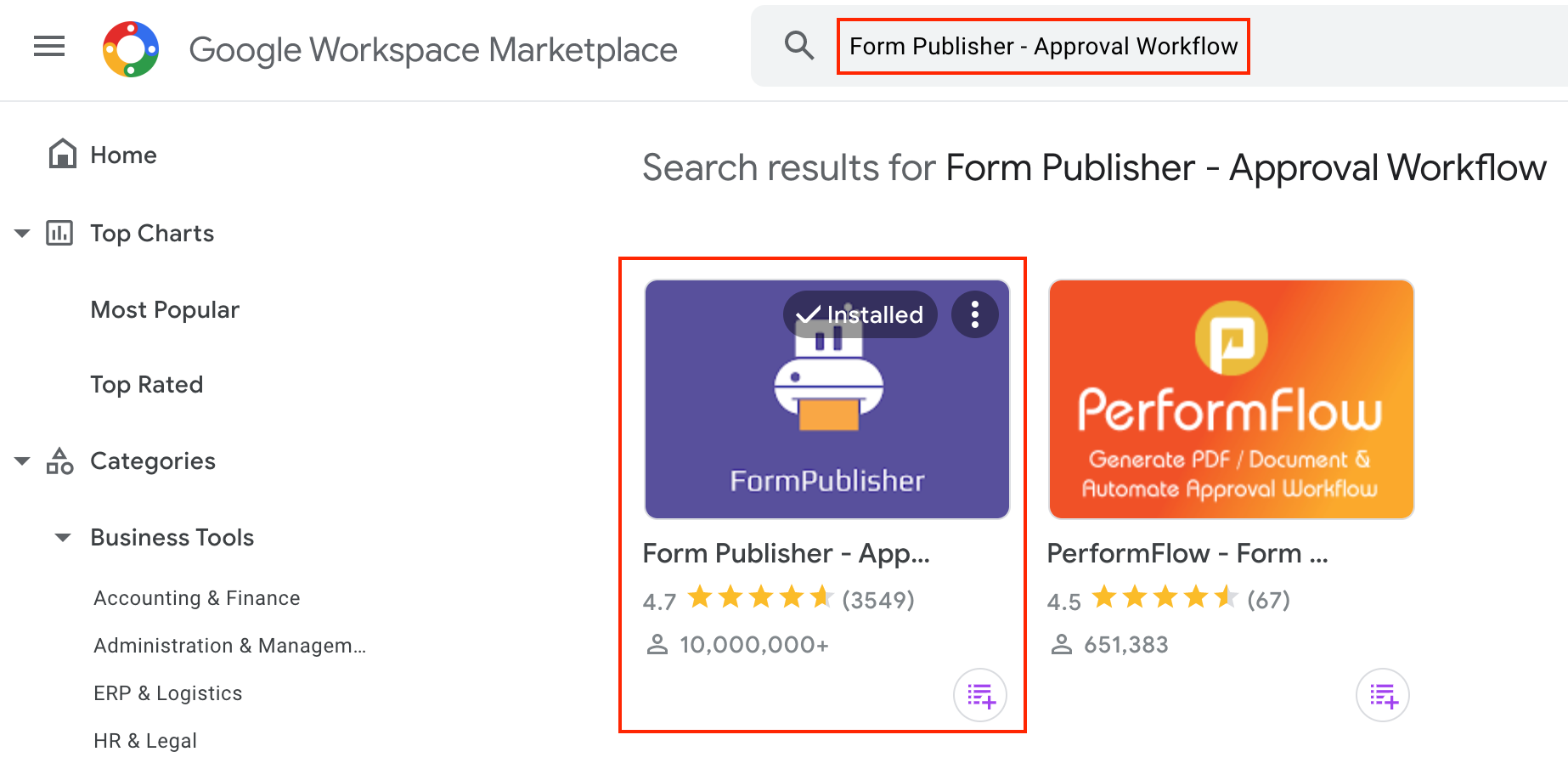 3. Click on the button Install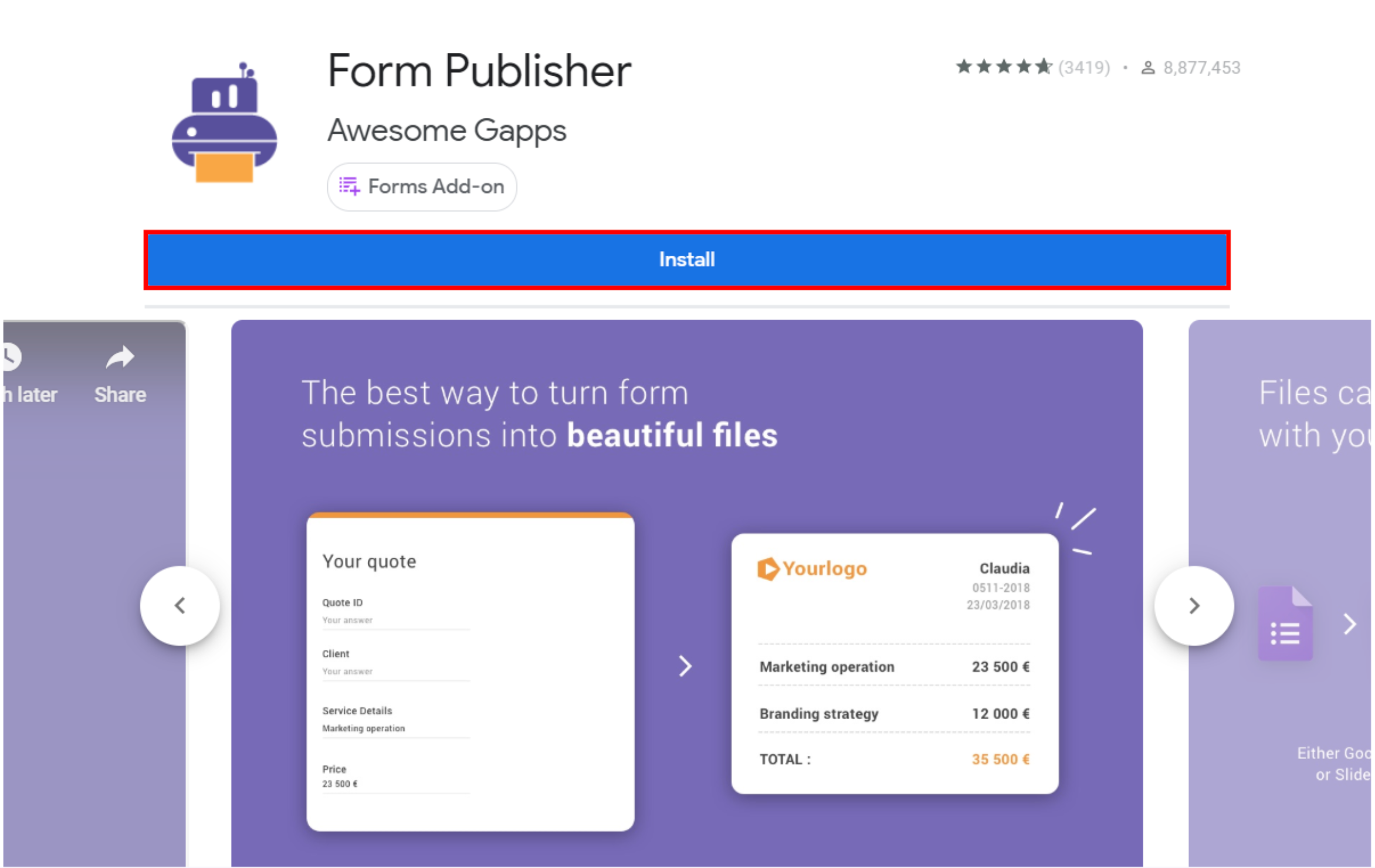 4. Accept the authorizations

Once Form Publisher has been installed, you should be able to see a new entry Form Publisher under the add-ons icon.