Install Form Publisher on your Google account (G Suite or Gmail) from the Chrome Web Store or Google Forms add-ons store.
---
How to install YAMM add-on on your account?
Form Publisher is an add-on for Google Forms. So first, simply open a open a Google Form. If you were not logged, connect to Drive with the account on which you want Form Publisher to be installed.
Then follow these steps:
1. Open the add-ons menu from your Google Form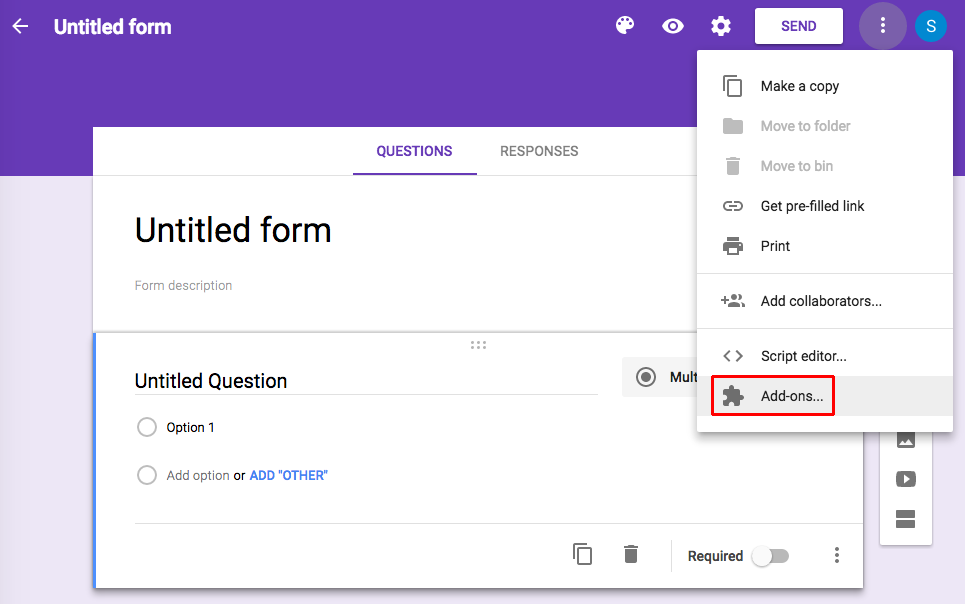 2. Type 'form publisher' in the search bar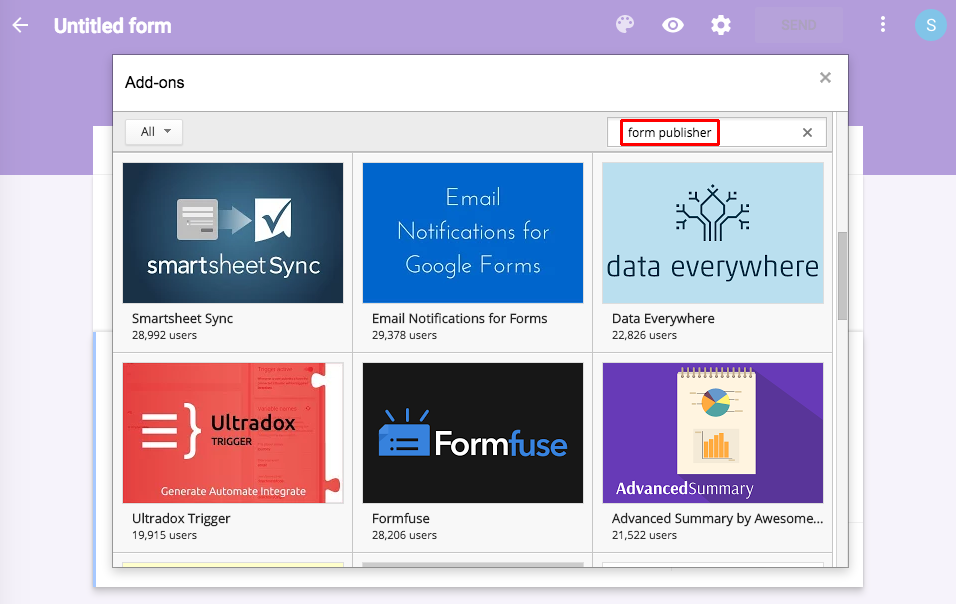 3. Click on the button '+ FREE' to install the add-on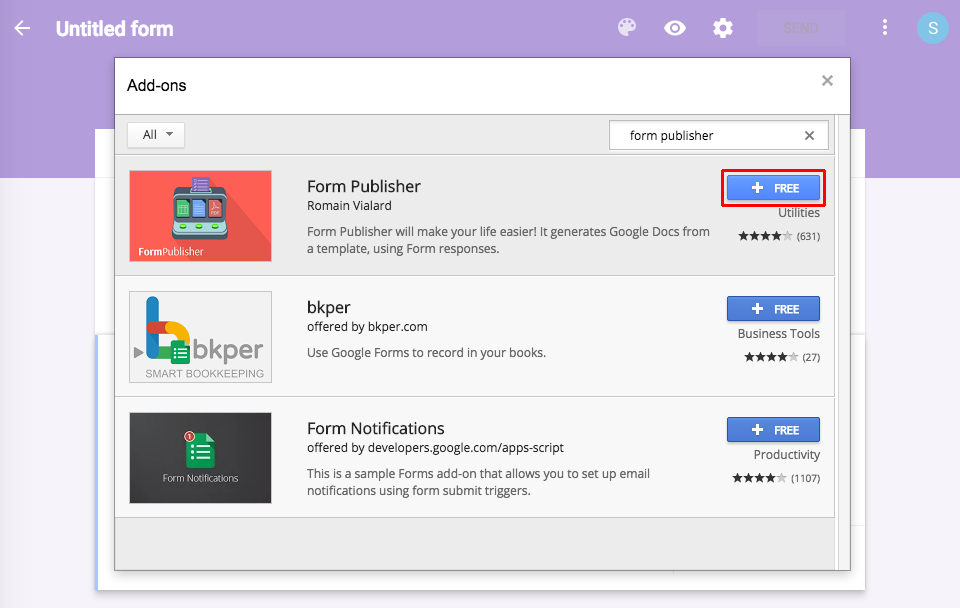 4. Accept the authorizations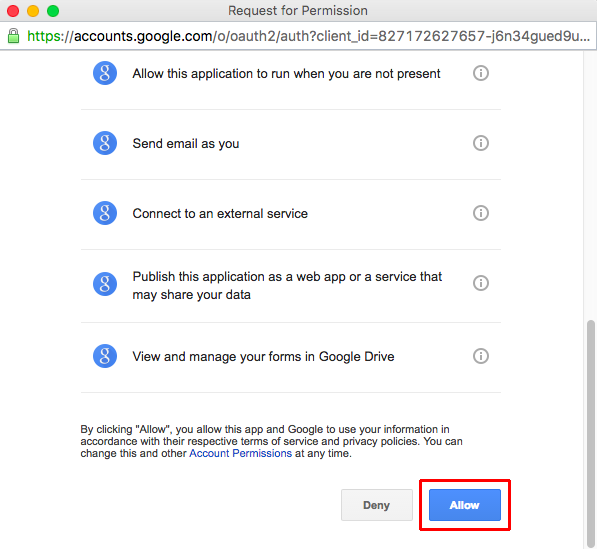 Once Form Publisher has been installed, you should be able to see a new entry ('Form Publisher') under the add-ons icon: