Wondering about how to use Form Publisher? No worries, try out our demo which will help you get started with the add-on.
Using Form Publisher to turn your form submissions into Docs, Sheets, Slides & PDF is easy. You need two things: A template from Google Docs, Sheets or Slides, and a Google Form.
If you have no idea where to begin with, no panic! Form Publisher comes with a simple demo to help you get started with this add-on.
Below are the step-by-step instructions with the corresponding explanations to guide you through Form Publisher.
1. Create a Google Form
Go to Google Forms, and create a form. Then leave your form empty.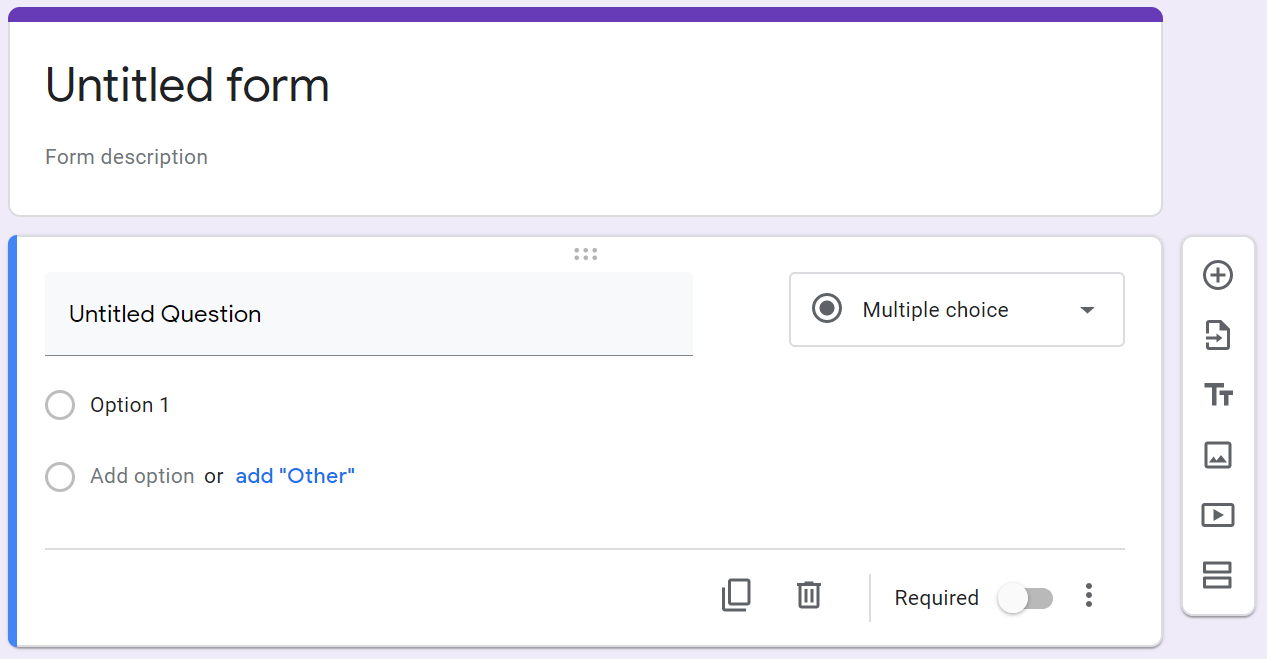 2. Open Form Publisher
From the add-on menu icon, click Form Publisher - Approval Workflow. Then, click Get started.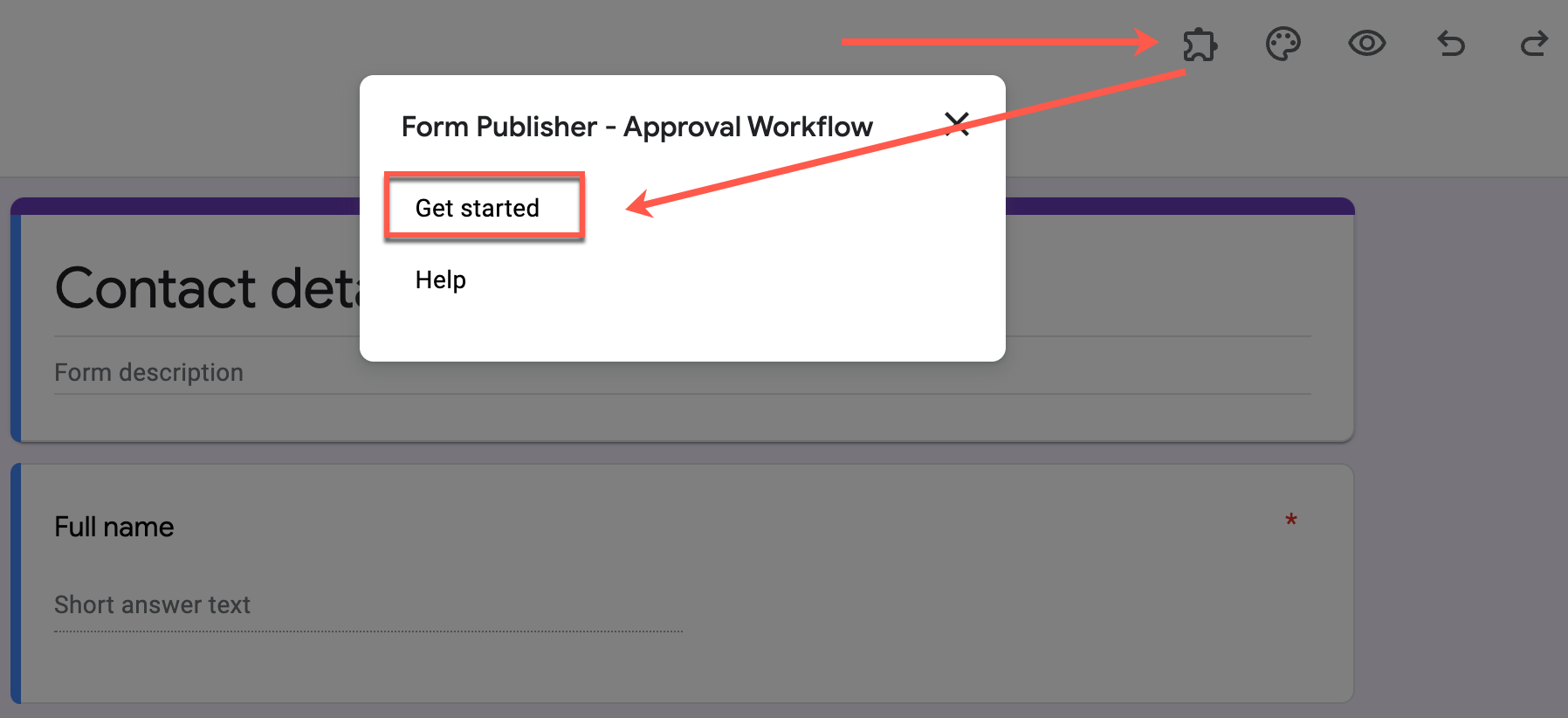 3. Run the demo in Form Publisher
A sidebar will appear. You can then click on Try demo.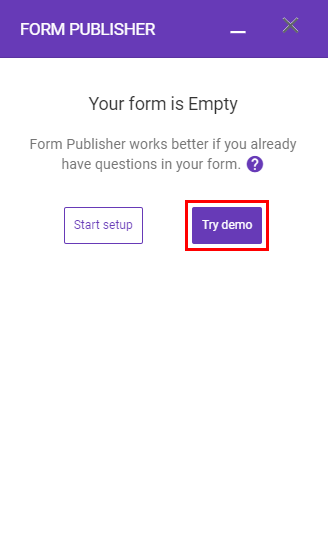 You will be notified with the following message when the demo is completed.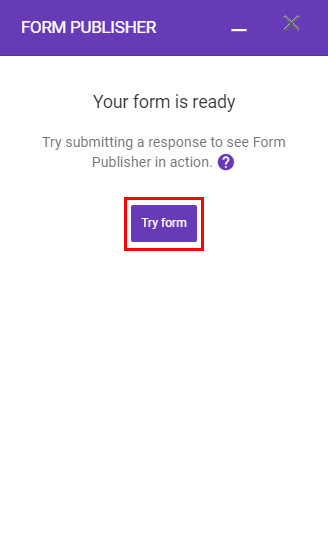 4. Try Form Publisher and discover its powerful features
You can now try Form Publisher (click on Try form). You will be redirected to a Google Form. Fill the form and submit an answer.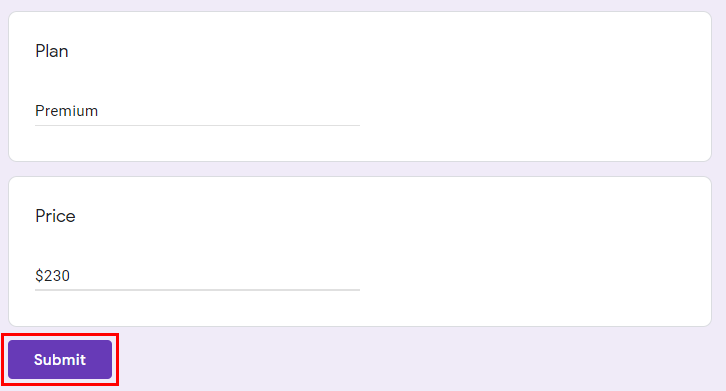 Go back to your Form. You'll notice that the message in the sidebar now says that Form Publisher turned your form submission in a Google Document and a PDF.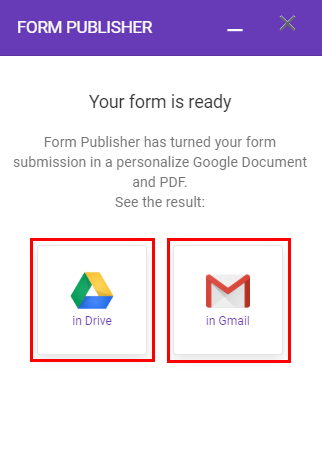 If you click in Gmail, A new Gmail tab opens. You should receive the PDF file generated with Form Publisher, and filled with the information or answers that you have previously submitted in your form!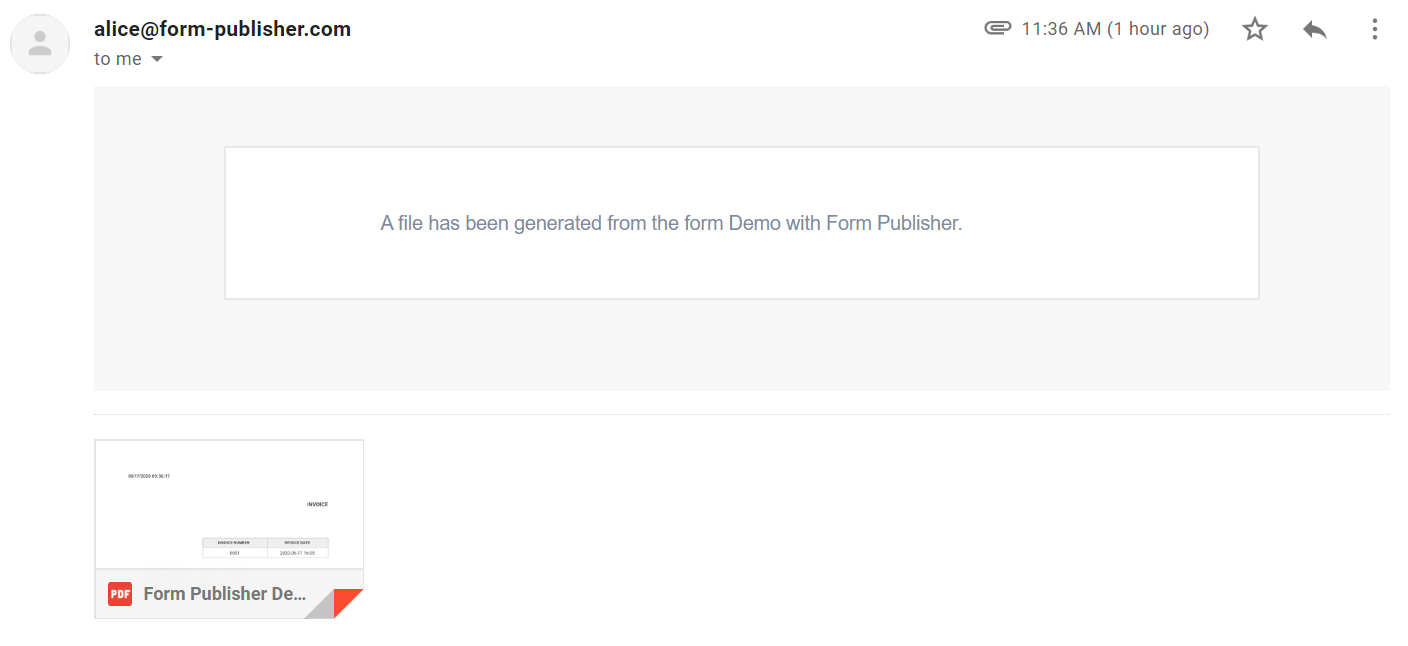 If you click in Drive, a new folder will be automatically created. The template filled with the right information as well as the generated PDF will be stored there, and any new file generations will also be stored in this Drive folder.

5. Go further with Form Publisher
Now that you had an overview of what Form Publisher can do for you, it is time to discover more features and go further with this tool.
You can consult the section 'Generate Files' which includes many tutorials on Form Publisher.
Don't hesitate to browse through the documentation to find answers on a specific topic!