Our approval workflow lets you easily add a signature to any document you have approved. Read this article to know how to use this option.
1. Insert the 'Workflow signature' marker in your template
First, create a simple table of two cells and adjust their size.
Write 'Signature' on the first cell, and add <<Workflow signature>> on the second cell: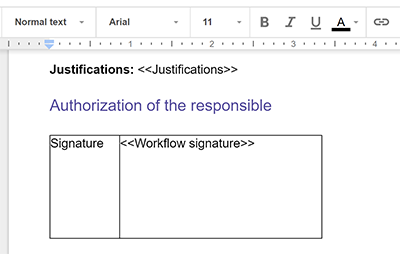 Then, remove the borders to make your document look cleaner: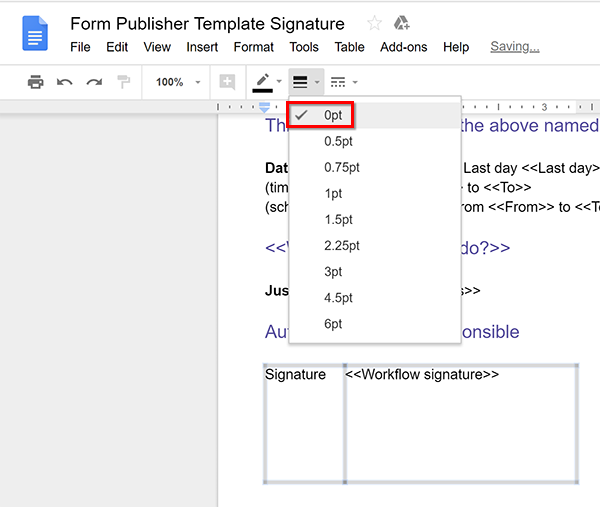 info The signature will fit the size of the cell you inserted.
2. Select 'Collect email addresses' in your Google Form settings
Select this if you want your respondents to receive the answer to their request: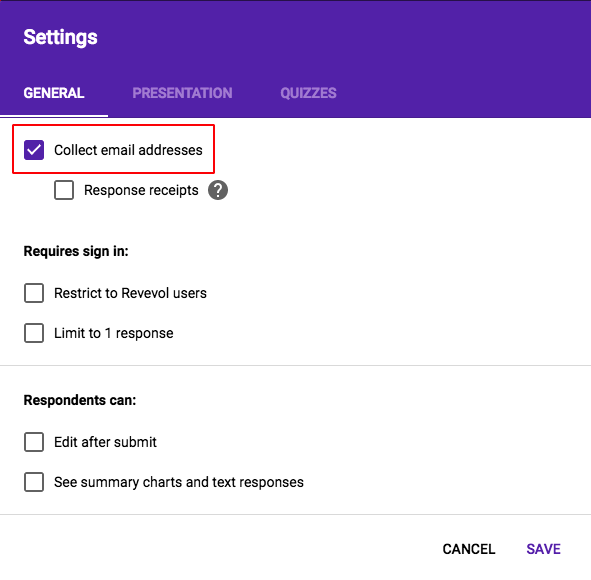 info If you want to allow your respondents to edit their form after submit in case you need to ask for additional information, select the 'Edit after submit' option.
3. Save generated file URL and increment in Form Publisher
Configure Form Publisher as usual.
When you reach the 'Destination Folder & Naming convention' screen, we advise to select 'Save generated file URL' and 'Save increment' to better keep track of your workflow: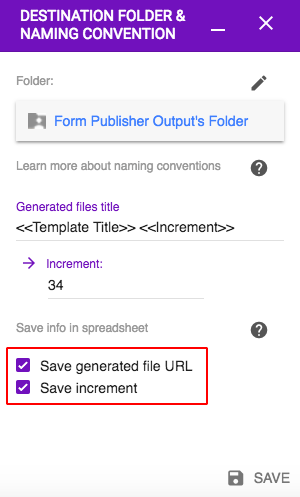 4. Configure the approval workflow in Form Publisher
Go to 'Sharing Options and Notifications', then:
Select 'Notify people via email'
Select 'Keep a copy of PDF in Drive'
Enable 'Validation workflow'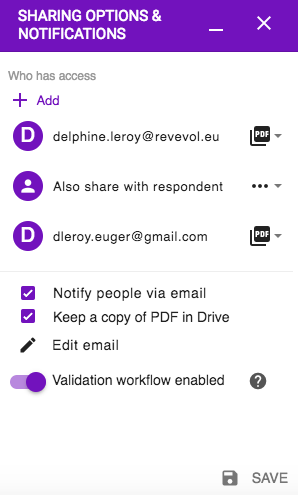 info If you make a test, make sure the form respondent is different from the validator.
5. Sign the generated document
When you receive a request by email, click 'Approve / Reject':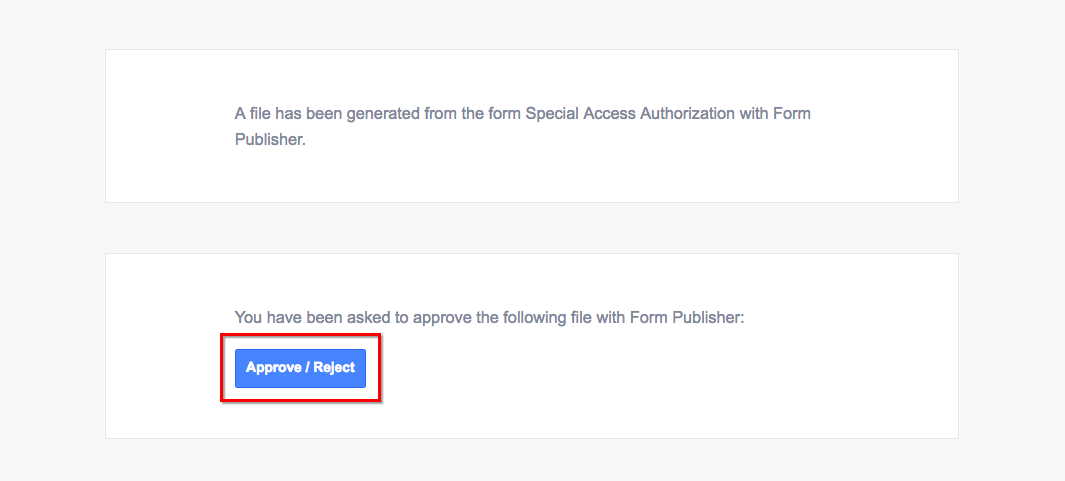 The Form Publisher web app will then open. You can:
Add comments (optional)
Add your signature into the white box (and clear as much as you want until you are satisfied with your signature)
Click 'Approve' or 'Reject'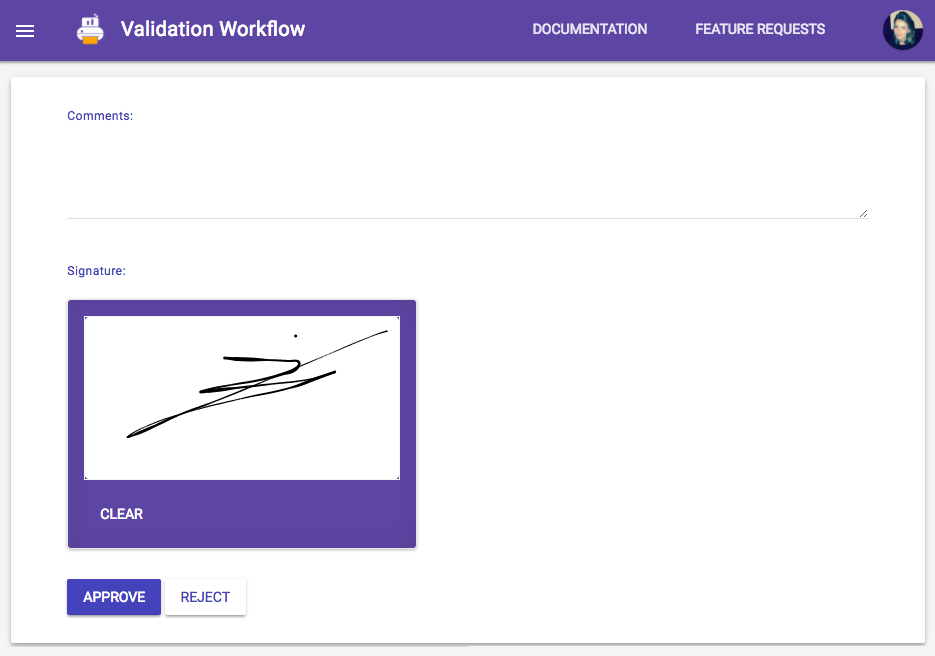 To check if it's working as expected, go to your responses spreadsheet: You should see 'Approved' or 'Rejected' under '[Form Publisher] Validation'.

Your signature will be displayed in the document below, and will be sent as a PDF to all validators and the respondent: