Form Publisher can be used with either a Gmail account or a Google Workspace one. To send more emails with Form Publisher, you'll need a Google Workspace account; this article will guide you through the different steps to create a Google Workspace account.
Benefits of using a Google Workspace account with Form Publisher
If you are using a gmail.com account, you can send up to 100 emails / 24 hours.
Upgrading to a paid Google Workspace account will let you send up to 1,500 emails / 24 hours in any case, whether you are under a Form Publisher plan or not.
To be eligible to this higher email quota, please note that:
Your Google Workspace account must be the

paid version

(not the Google Apps Free edition (legacy)).
Your Google Workspace account must be

out of the trial period.

That means that your Google Workspace account must be more than six months old, OR you should pay $100 at once to Google and go on an annual basis instead of a monthly basis, OR there should be more than ten users under your domain.
How to upgrade to a Google Workspace account
1. Create a Google Workspace domain
First, you need to sign up to a Google Workspace account (Basic, Business, or Enterprise). Check this article to see the differences between these plans.
Click the button below to sign in. You'll be redirected to the official Google Workspace webpage where you can create a Google Workspace domain:
Enter your business name, and all information related to your company: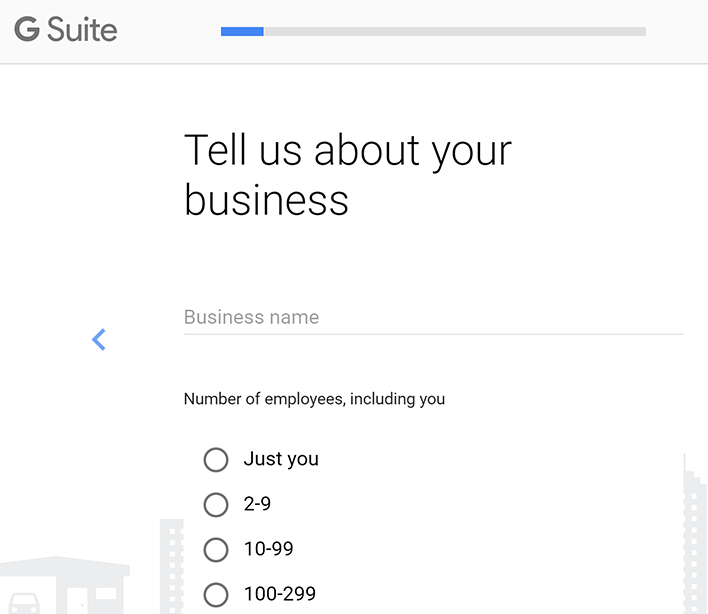 Once done, you'll be asked to choose a domain name. If it is available, you will get the following screens: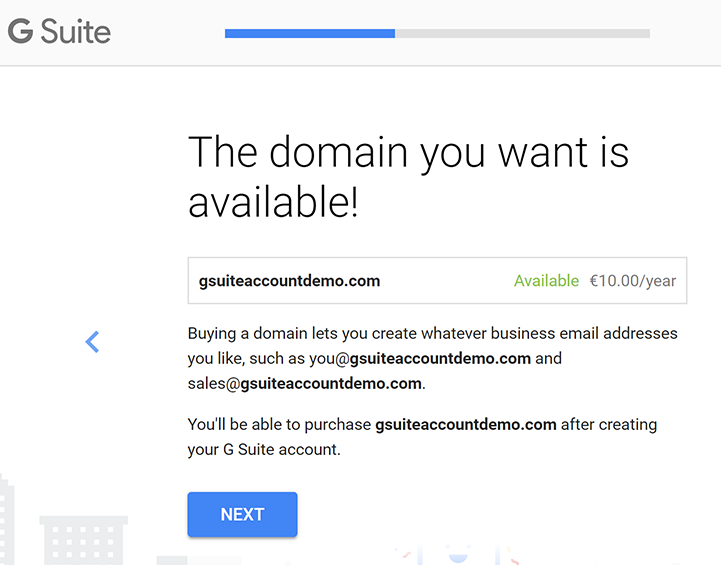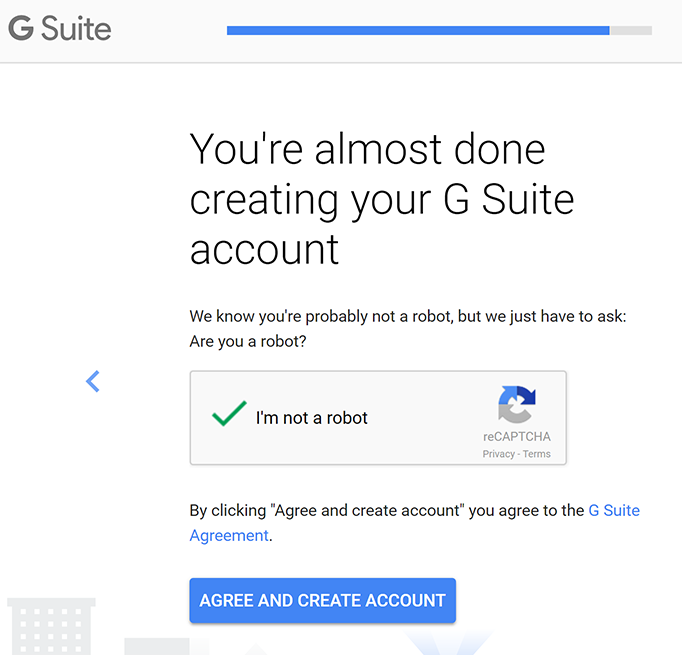 2. Purchase a plan to get your Google Workspace account
Once your account is created, you'll be prompted to purchase your domain. Enter your billing information (country, currency) and follow the next steps to enter your credit card:
Note: If you're currently using the free edition, please read this article to upgrade to Google Workspace. If you want to migrate from Gmail to Google Workspace, please check this documentation.
What is the cost?
The Google Workspace Basic plan costs $5/user/month. This plan is enough to get the 1,500 emails quota per day with Form Publisher.
If you need other features from Google Workspace, you can purchase a Google Workspace Business plan which costs $10/users/month.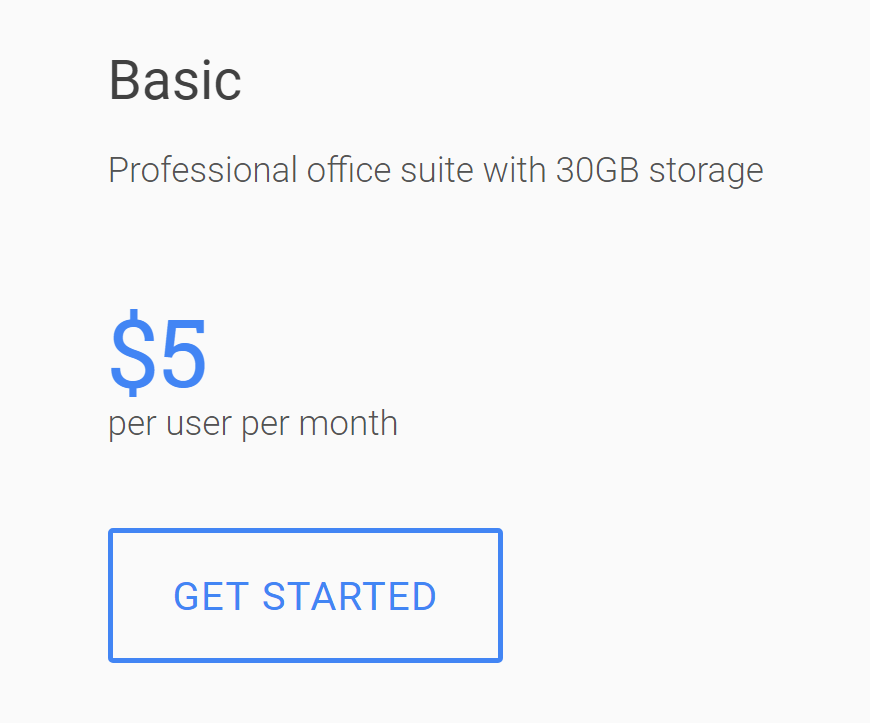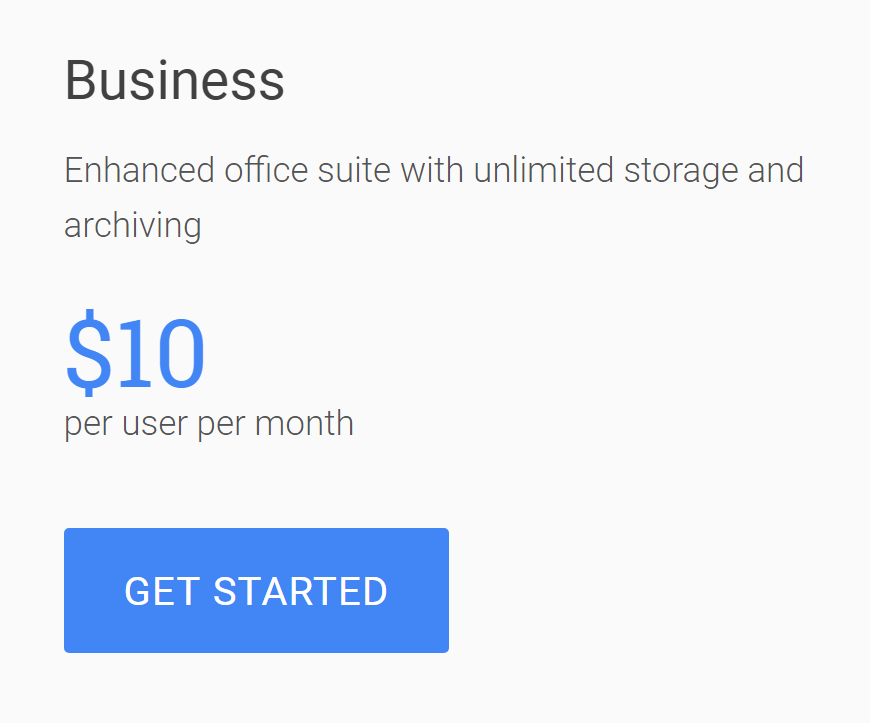 You can retrieve the details of all Google Workspace offers on their pricing page.