You can check how many documents you can still generate with your plan (Free, Individual, or Business) in the Form Publisher for Google Sheets add-on.
Prerequisites
You must have a Google form configured with Form Publisher.
Procedure
Start Form Publisher by clicking the

Add-ons

icon in your Google form and selecting

Form Publisher.



In the pop-up menu, click Launch Form Publisher.

The Form Publisher for Google Forms add-on starts in the lower-right part of the screen and opens the Template and markers page.

Click the Menu button.

The Form Publisher menu opens.
Select Form status and account info.


Select the Account tab.


Result
The quota information for your account appears under Your plan.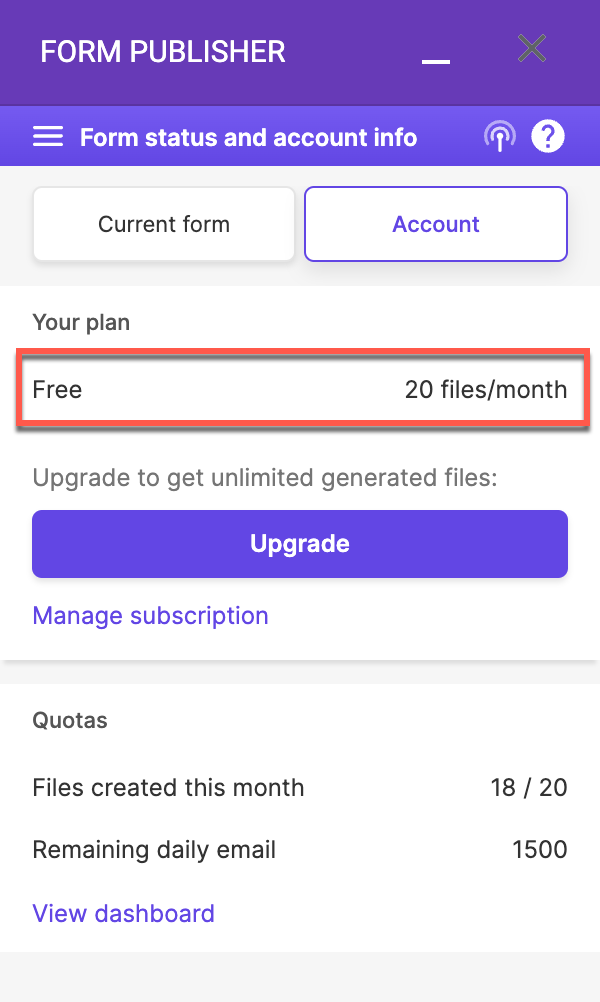 Related articles