In this article, you will learn how to start configuring Form Publisher by selecting your template.
In the second article '[Step 2] Add a question to your Form', we explained how to configure your Google Form. Once you added your questions, choose a Google Doc, Sheet or Slide as a template. Then, save it in Form Publisher. Finally, Form Publisher automatically creates a new document using the answers from each submission to your Google Form.
1. Select a pre-formatted template
Once you added your questions, go back to Template selection.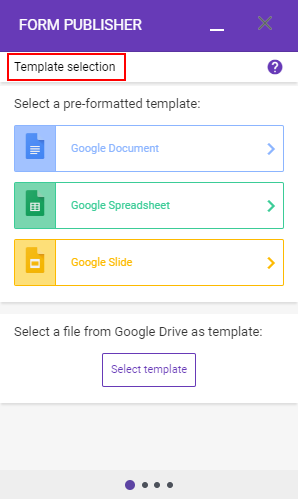 Select the template you want from your Google Form. It can be a Google Docs, Sheets or Slides.
info Form Publisher will generate a pre-formatted template. Note that you can edit it as you want.
2. Select a file from Google Drive as a template
If you have your own template, click Select template.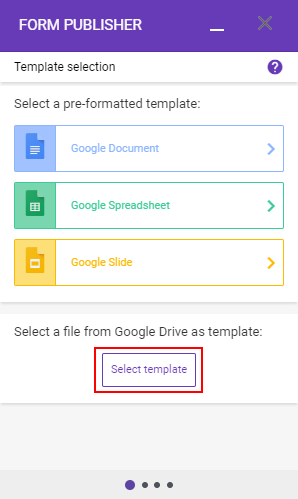 If you want to use the template used in this article click on the button below and make a copy.
Then, choose a file from your Google Drive. Finally, click Select.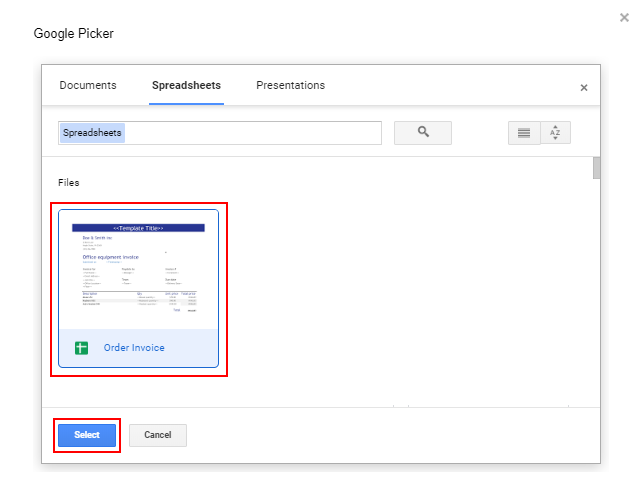 Once you have chosen your template, click Next.