Your daily quota for Form Publisher depends on your plan (free or premium plan). Please read this article for more information.
Check your remaining quota
To check your remaining files quota, open the 'Form Publisher Status' sidebar through the options menu of the add-on: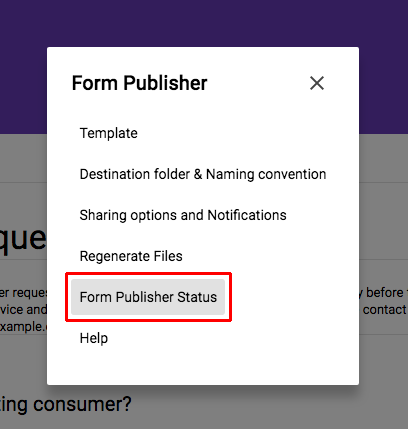 Form Publisher lets you generate up to 20 files per month.
info The quota is designed to reset every beginning of month (1:00 GMT).
If you wish to be able to generate an unlimited number of files with it, you will have to purchase the paid plan. More information about Form Publisher paid plan.