Where are my generated files stored?
All your files created are stored in a specific Drive folder.
Defining a relevant naming convention will help you find the document(s) you are looking for at a glance: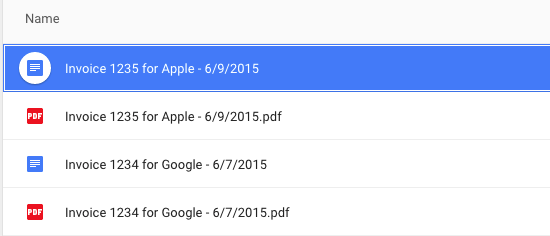 Store your generated files URL in a spreadsheet
It might also be useful to store the URL of each file created in the spreadsheet filled with your Form responses.

To do that, open your Google Form, use the menu 'Add-ons > Form Publisher > Destination folder & Naming convention'.
Then, check the box 'Save generated file URL':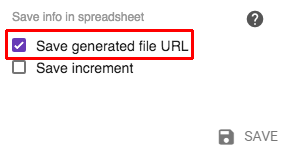 If you want to save the increment in a spreadsheet (which corresponds to the response number), you can also tick the box 'Save increment'.
After that, you can click the Responses tab in your Google form to open the spreadsheet containing your Form responses:

You should see 1, 2 or 3 new columns on that sheet, depending on if you are also asking Form Publisher to generate a PDF.

Important notes
URLs of files created will be added for all new form submissions, but not for the old ones.
Please do not rename those columns as Form Publisher uses the column headers to write the info in the right column.