Form Publisher generates your Google form submissions into Google documents, Microsoft documents and/or PDFs and sends email notification messages. You can personalize your email notifications.
Prerequisites
You must have a Google form configured with Form Publisher.
You must have at least one recipient in your sharing list to personalize your email notification.
Procedure
Start Form Publisher by clicking the Add-ons icon in your Google form and selecting Form Publisher.

In the pop-up menu, click Launch Form Publisher.

The Form Publisher for Google Forms add-on starts in the lower-right part of the screen and opens the Template and markers page.
Click the Menu button.



The Form Publisher menu opens.

Select Sharing options and notifications.


Click Personalize email notification.

An Email Customization pop-up appears.

By default, the owner of the form receives a PDF for each submitted form. For each type of file you can personalize:


The Sender Name
Form Publisher adds the name associated with the Google account.


The Subject
By default, the subject is Form Publisher - <<fileName>>. The marker <<fileName>> refers to the Generated files title that you can find in the Naming convention menu.


The Email body
By default, the email body includes the marker <<Form Title>>, which is the title of the form.


Click Save and close.
Result
When a form is submitted, an email notification with the generated PDF is sent to the owner of the form.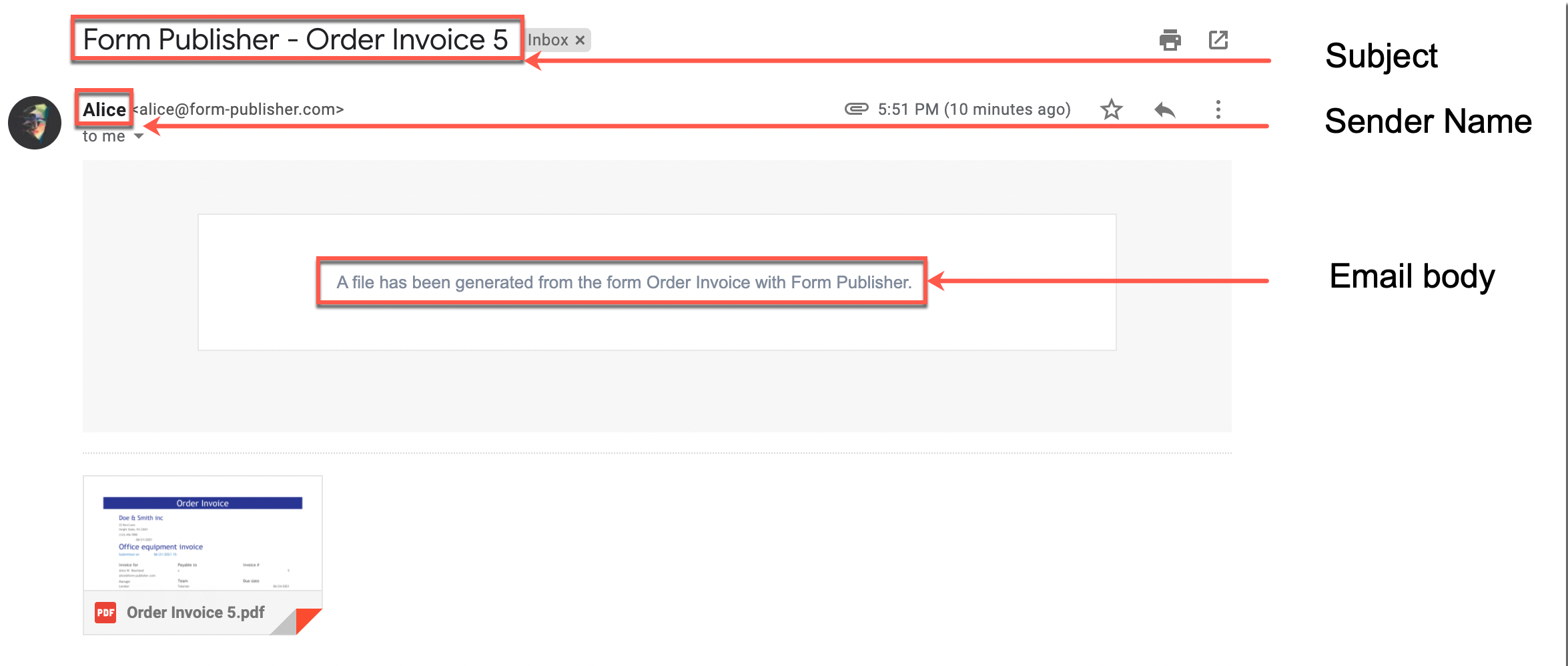 Related articles