When Form Publisher keeps spinning or display a blank screen, it is probably because we can't reach Google servers, or some extensions are blocking scripts. Please read this article to know what to do.
What is this issue?
When you try to run Form Publisher on your Google Forms:
Form Publisher freezes and keeps spinning indefinitely,
Or nothing appears in the pop-up (it is blank/empty) when you are trying to configure Form Publisher.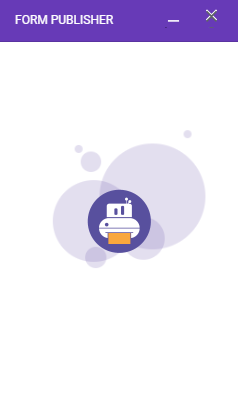 What is the reason for freezing?
Several reasons which may be causing it:
If you are using browser extensions, they can block scripts.

If you are logged in with multiple accounts.

Because of network restrictions (ask Google Workspace admins to whitelist some domains).
What should I do?
Try Form Publisher on another browser
Sadly, without any error message, it's hard for us to see what the issue is.
We advise you to switch to another web browser. For example, if you are using Google Chrome, switch to Firefox etc.
Open your browser console
If it doesn't help, open the Chrome developer console on your Google Forms, and start the add-on.
To open the console, click on the three dots button in the top right corner > More Tools > Developer Tools (or Right-click > Inspect).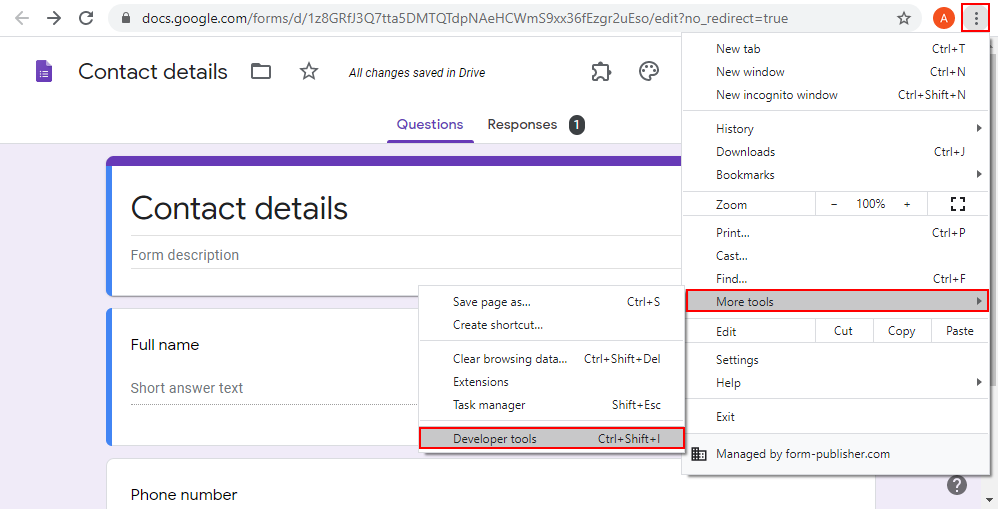 Then check the Javascript Console tab for errors. If there is an error, you should see a red message in this console.
Send a screenshot of the Console errors. To do so, click the following button to submit a request:

warning Please make sure you clicked on the Console tab (not Elements, or any other).