Each time a form is submitted, Form Publisher generates a document using the selected template. You have the option to change this template anytime through your configuration settings.
Prerequisites
You must have a Google form configured with Form Publisher.
Procedure
Open your Google Form.
Launch Form Publisher.

Click Add-ons and select Form Publisher.



In the pop-up menu, click Launch Form Publisher.

The Template and markers screen opens.
Click Change template.

The Google Picker window opens.
Choose the template you want to use for your generated documents and click Select.



info

  If you select a spreadsheet document, select whether you want Form Publisher to use the entire spreadsheet or a specific sheet, and click

Save and close

.
Result
Form Publisher is now configured with the new template.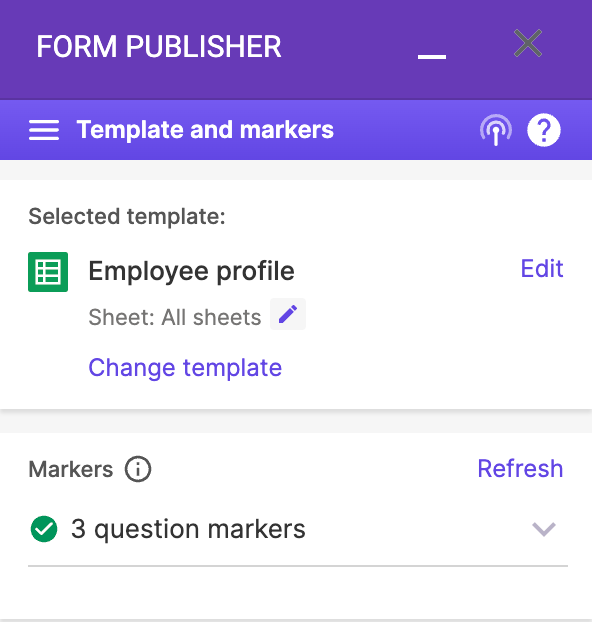 What's next
Each time your form is submitted, Form Publisher will generate documents with your new template.
info
  If you see a question not found message, it means that Form Publisher found a marker in your template, but no question matching it in your form.
Edit your template
or the Google Form and click
Refresh
.