After configuring Form Publisher, you now want to test it before sending emails. This article will explain how to test Form Publisher and make sure that your files are correctly generated and sent to your recipients.
Submit your form
As explained at the end of our previous article [Step 6] Share your Google Form and notify your respondents, click Try form.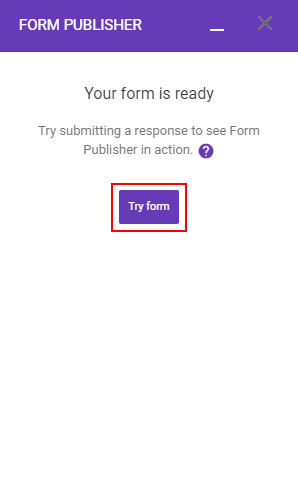 info
You can either test Form Publisher directly from the sidebar by clicking
Try form
or by clicking on the eye icon at the top right corner.

Once you have clicked on one of the options, a new window opens. Fill this form with your answers. Then, click Submit.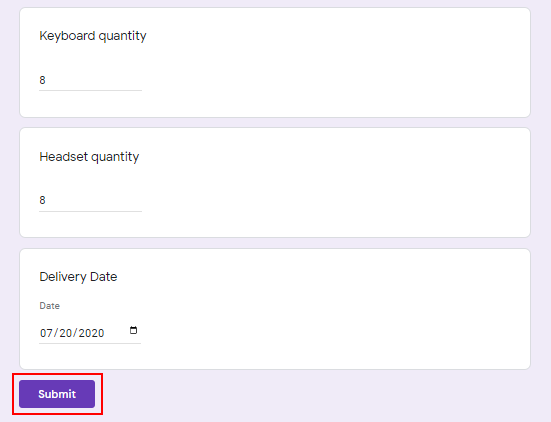 Finally, you will see a message which confirms that your submission has been recorded.

Now go back to your Google Form. You can see the following message.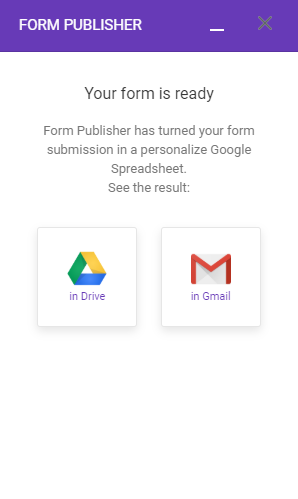 See the result in Drive
Open your Google Drive from your Google account. Then, check that your files have been correctly generated in the right folder.
Check your email notification
Depending on your configuration, you can go back to our previous article to check your sharing list: [Step 6] Share your Google Form and notify your respondents.
Suppose for example, that you selected either Can view, Can comment or Can edit for one of your recipient of the sharing list. In that case, they will receive the generated Spreadsheet with the associated permissions.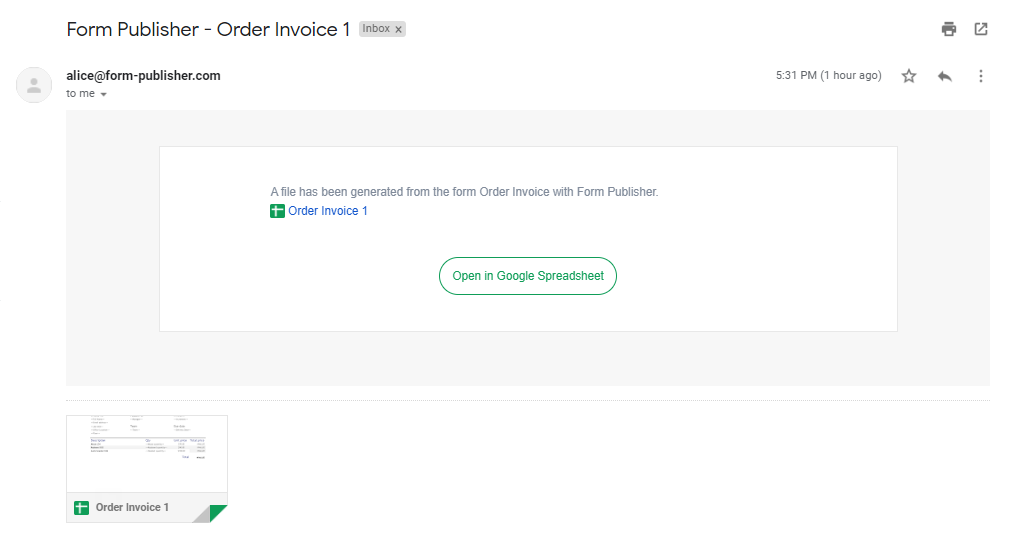 If you selected Send excel, the recipient receives the generated Excel document as an attachment.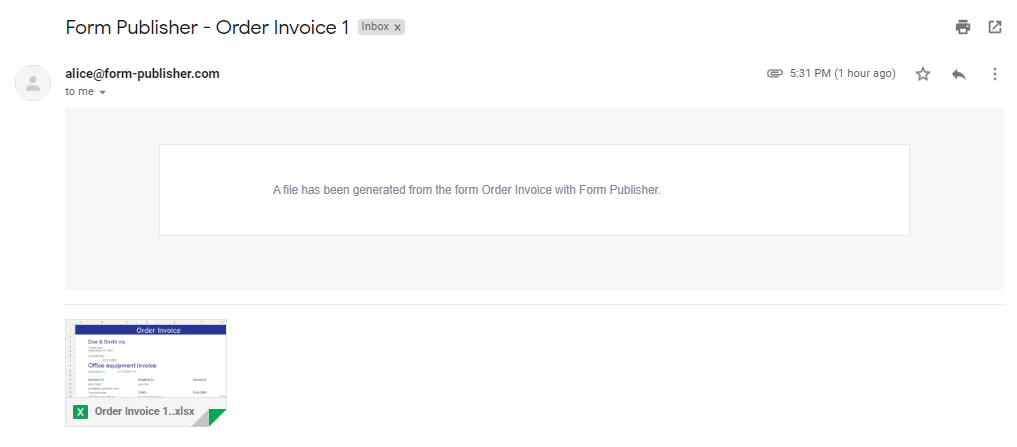 done You know how to use Form Publisher!
If you want to use advanced features, we suggest you to read our articles: Advanced Options / Approval Workflow.