As the head of the Security Department of your organization (or Security Guard), you want to set up a workflow to quickly accept or decline access requests from visitors who wish to enter a restricted area. This article will show you how.
Sign and give access to a restricted area
timer 10 min.
stars Goals
Set up an approval workflow for access requests
Validate and sign an access request
check_circle Prerequisites
mode_edit Running a simple example
A visitor sends an access request via a Google Form to the Security Guard (you)
You can review the request, ask for more information if needed, validate and sign it (or reject it)
How does the access request approval work?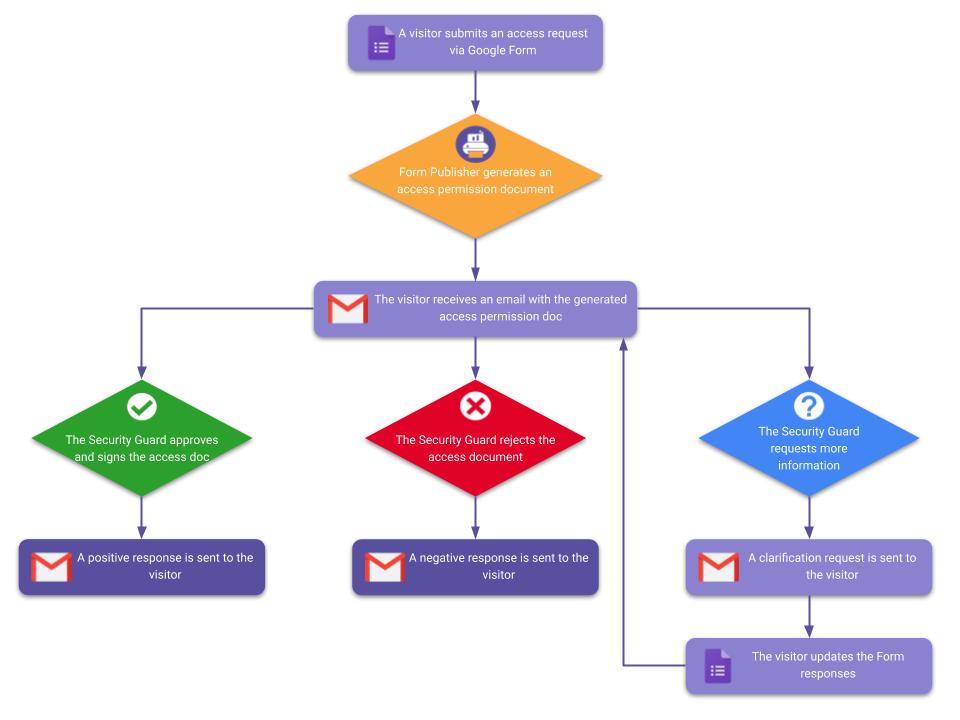 1. A visitor answers a Google Form to submit an access permission request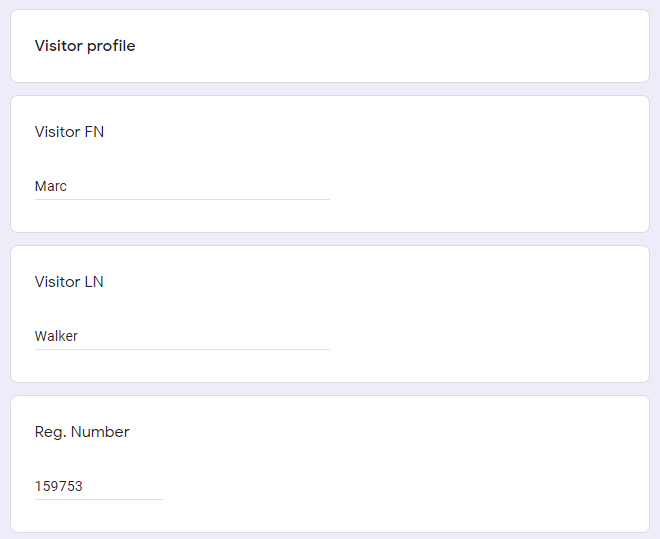 2. You receive an email to accept (or reject) the access permission request
Click Approve / Reject to approve or reject the request.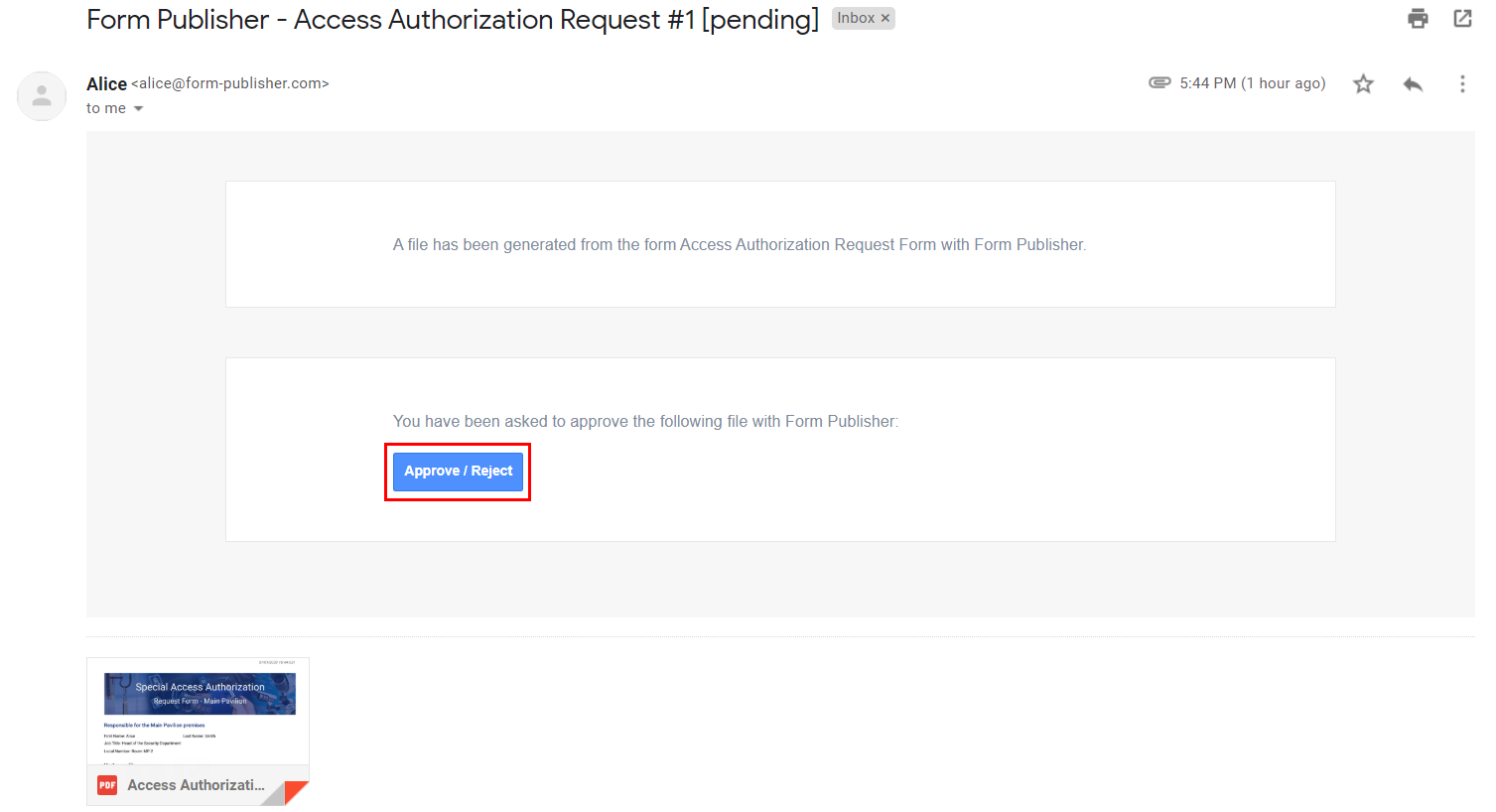 You are then asked to log-in.

3. Optional: You request more information
If the information provided by your visitor is not enough and/or if you need him to edit it, then insert your comment and click Request information.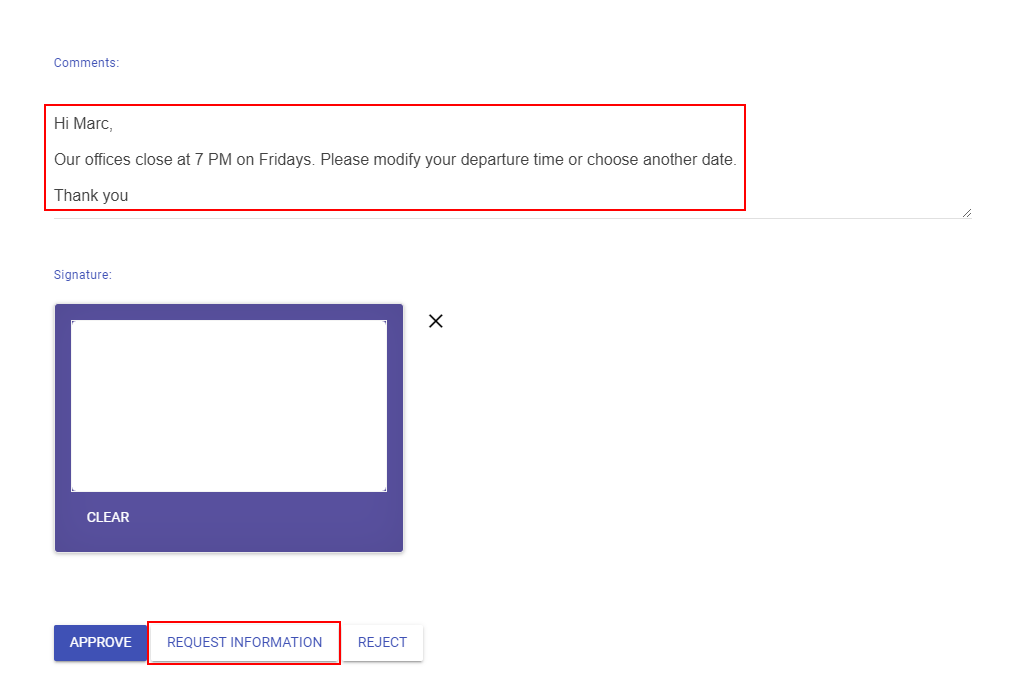 Then your visitor receives an email where they can edit their form responses (in our example their departure time).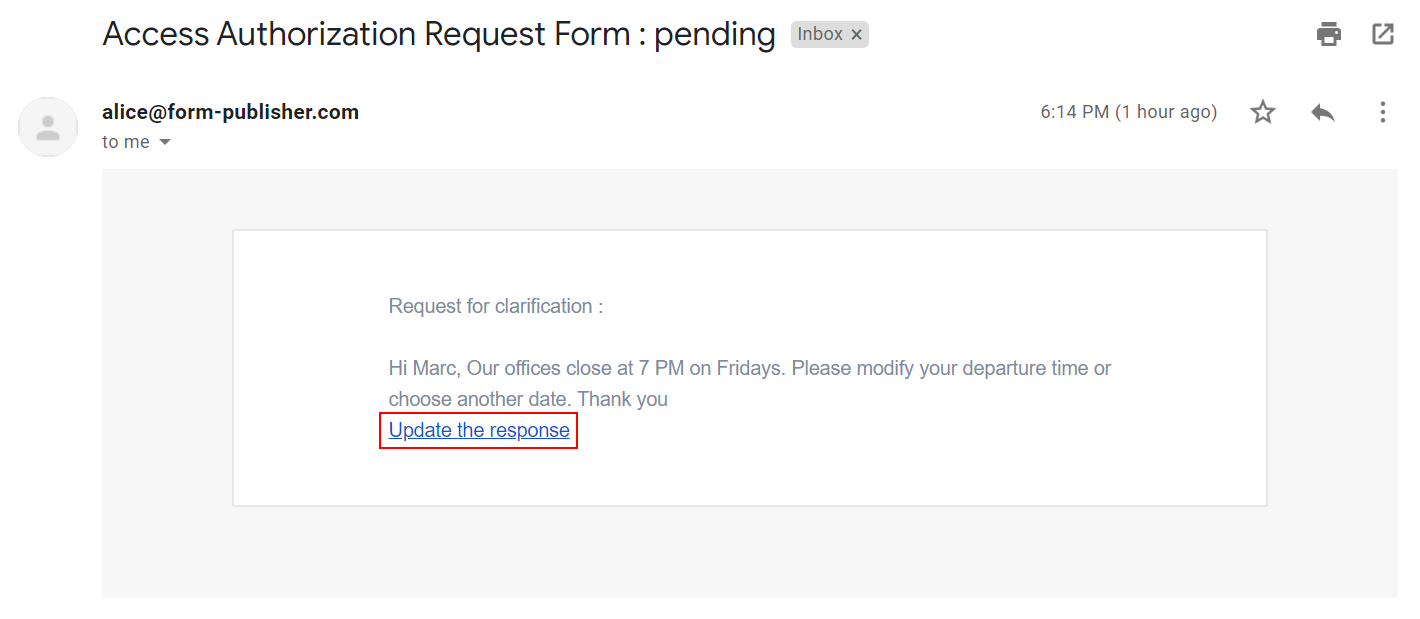 4. Approve and sign the access permission document
Once your visitor edited their request, you receive another email to approve and sign the document if you are satisfied.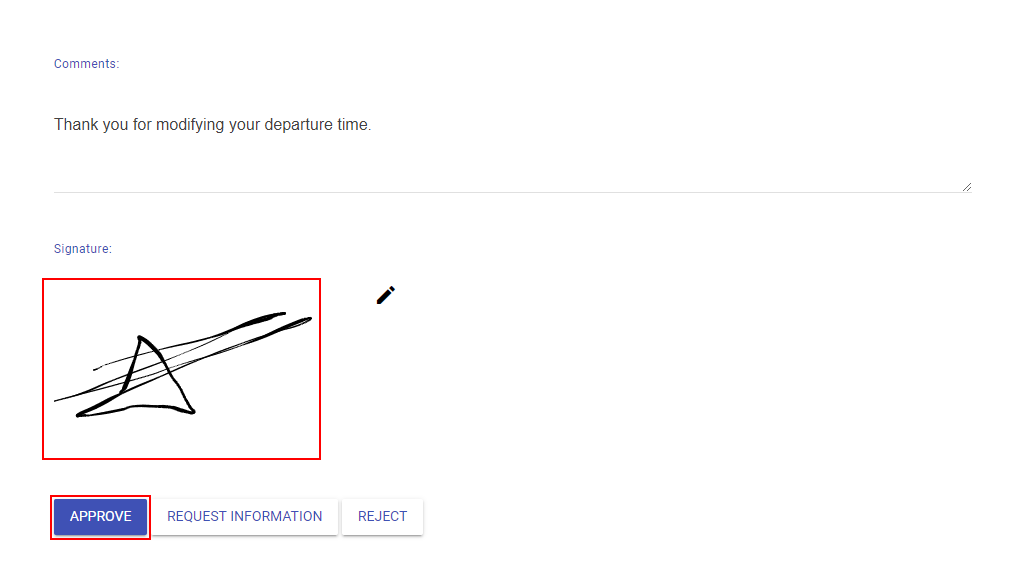 5. Get the generated signed access permission document
Your visitor receives a notification indicating that you approved their visit.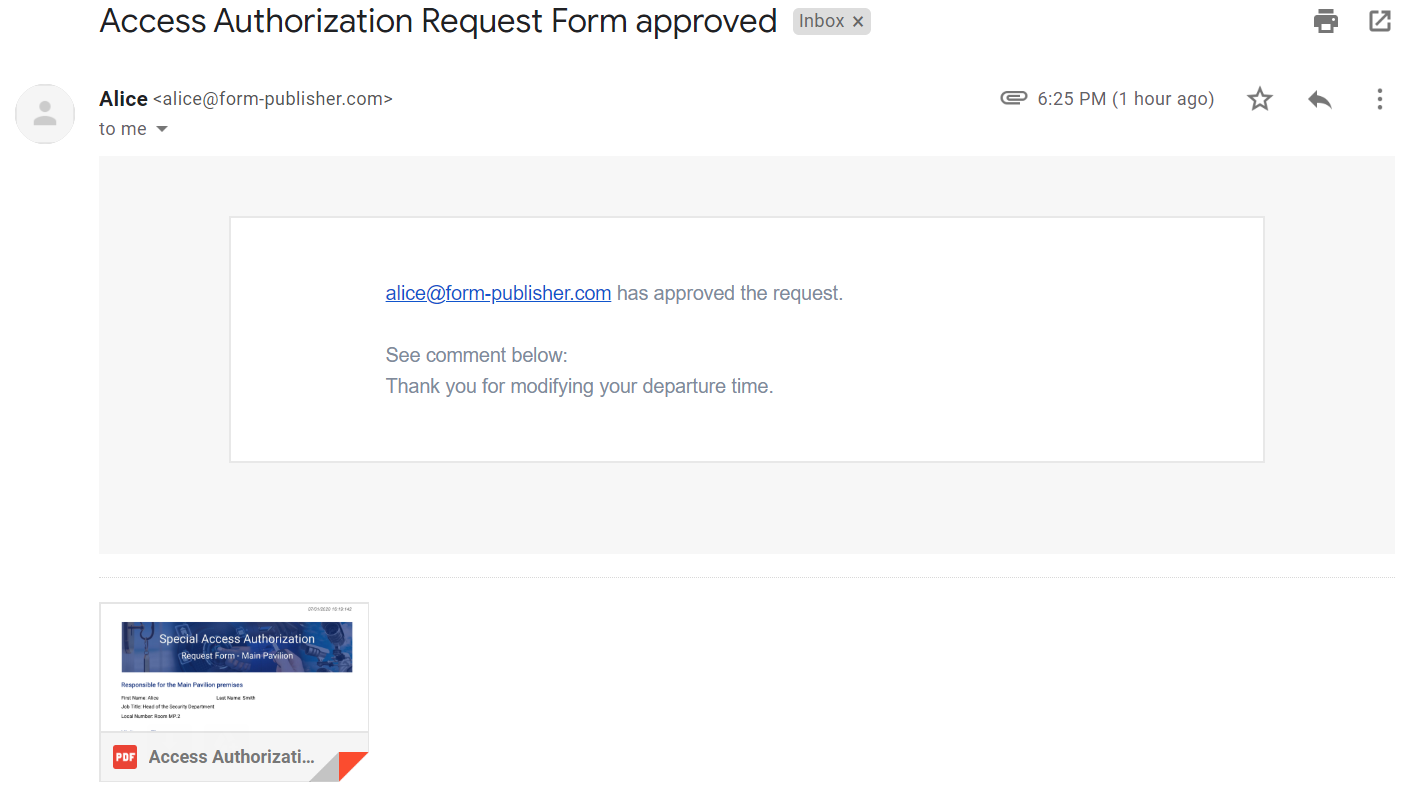 Then he can bring this document with him on the visit day.