In this article, you will find a few use cases of the approval workflow. You can reuse our templates and adapt them to your needs.
A few approval workflow examples
timer 20 min.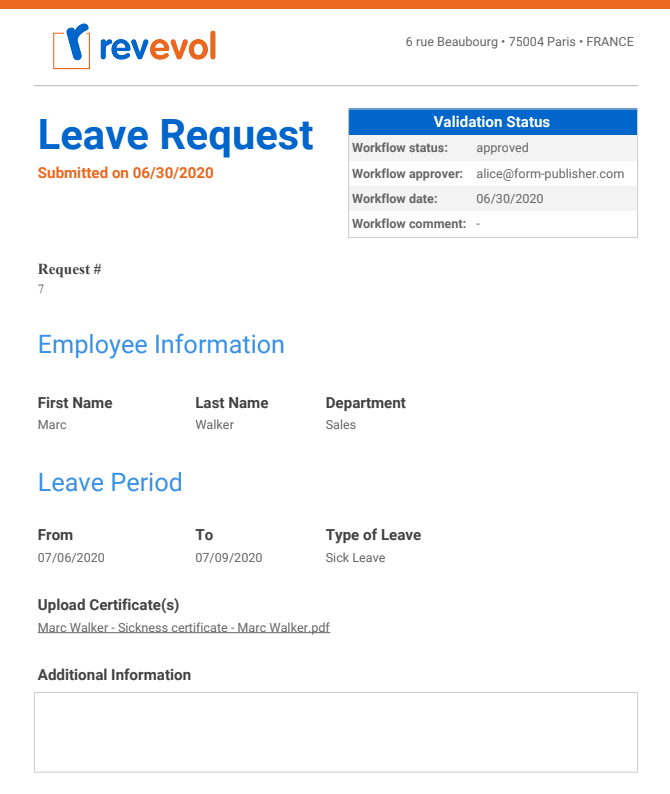 Example: A leave request template
check_circle Prerequisites
Workflow use cases
Setting up an approval workflow is useful for:
Prerequisites
warning
 Before reading and reusing our use cases, make sure that you have already read and understood all our articles on
approval workflow setup
.
1. Create a Google Form for your request and the related template
Or make a copy of our templates from the use cases (learn more: Select your template).
2. Configure Form Publisher on your Form
Then go to the Sharing options & Notifications screen (learn more: Configure Form Publisher).
3. Set up the approval workflow on your Google Form
Add validators to the different requests, and enable the approval workflow (learn more: Set up an approval workflow on Google Form).