This article explains how the automatic renewal works when you purchase your license with Paypal or by card via Paypal.
PayPal notifies you by email that you'll be billed every year.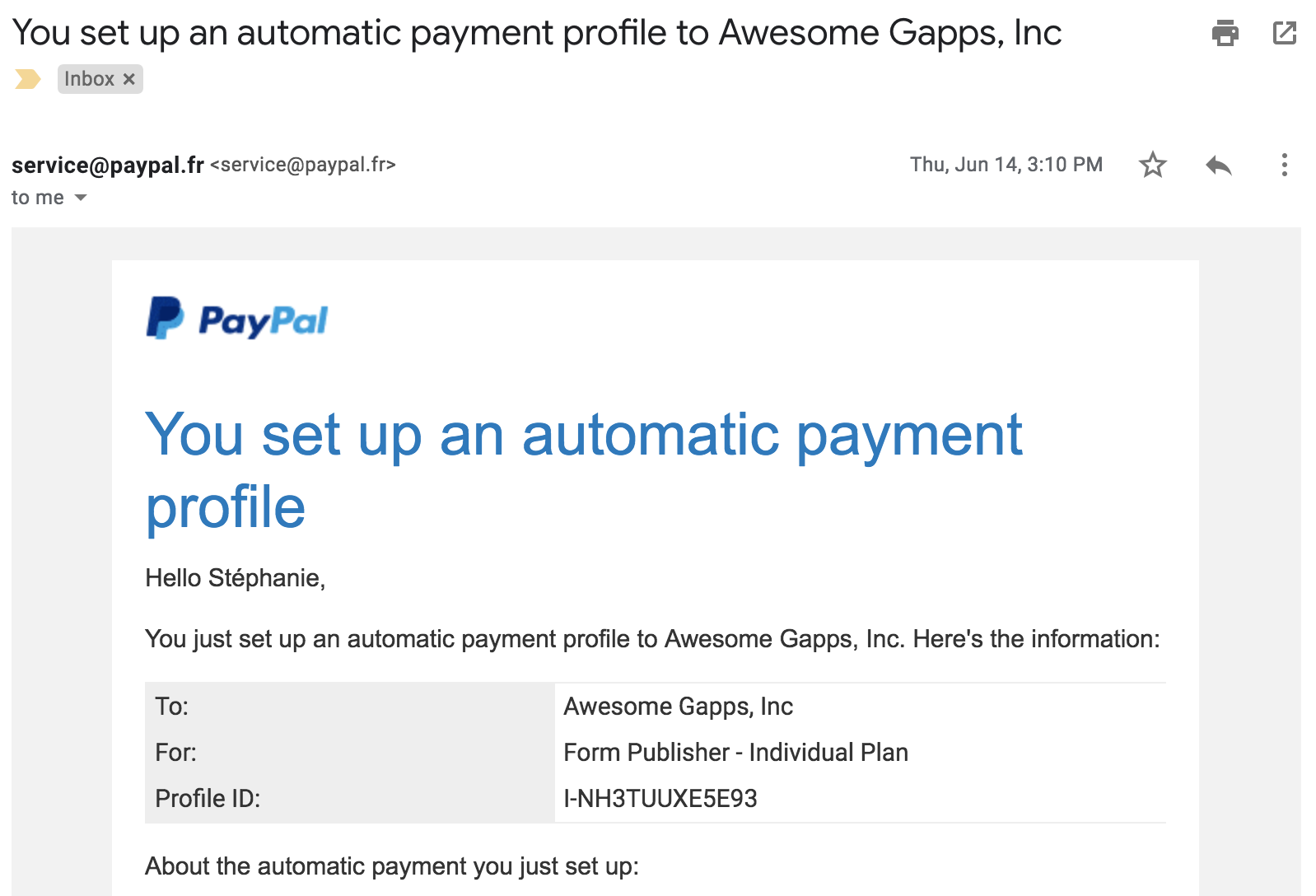 We also notify you before your license renews. We send you notifications by email 30 and 10 days before your license renews.
We remind you about the automatic renewal to ensure we don't bill you again if you don't want to use Form Publisher anymore.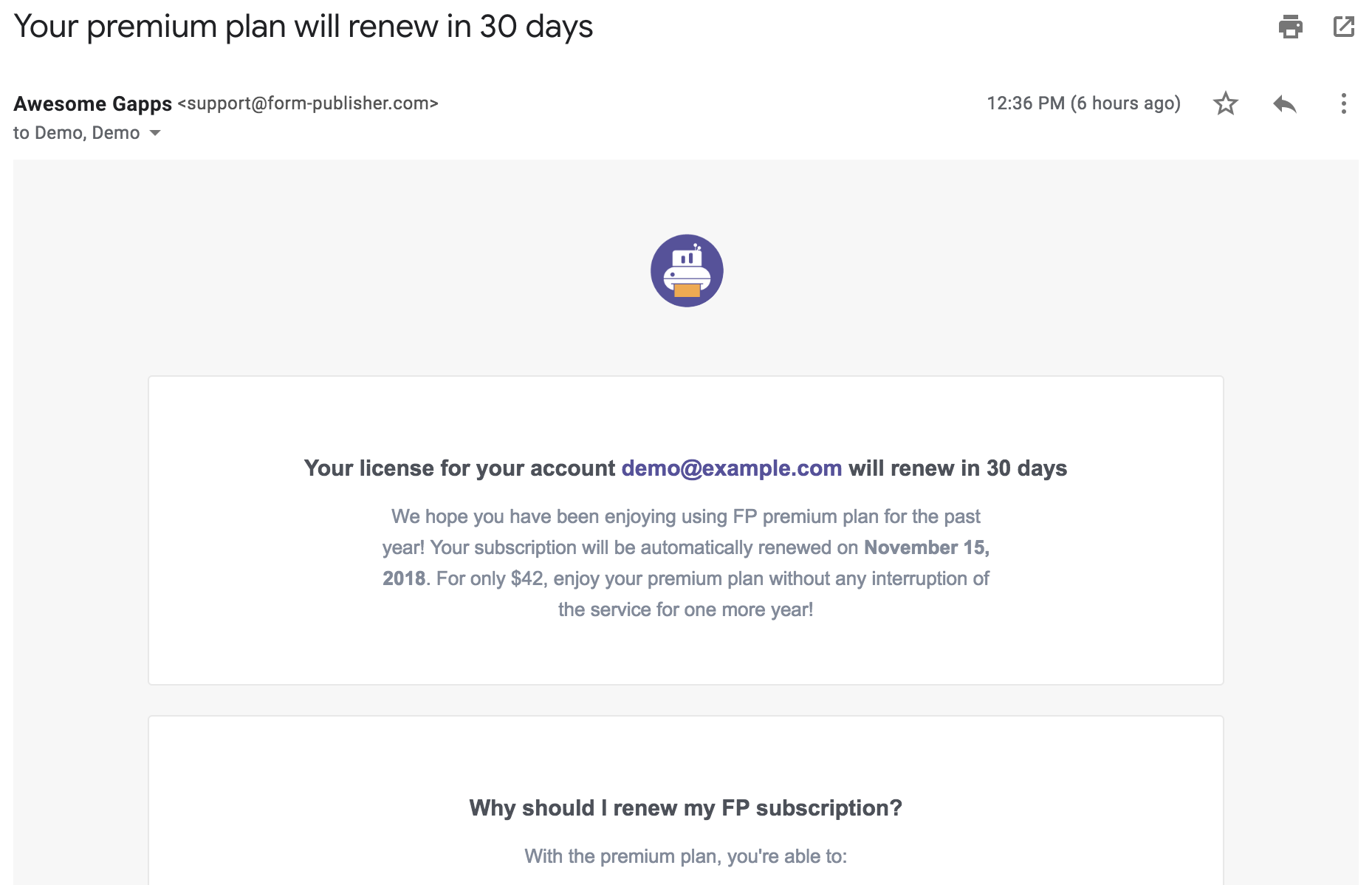 If you didn't cancel your subscription and your payment information is up to date, your license is renewed automatically, and you don't need to do anything. Learn more: Update your Paypal payment information.
If you cancelled your subscription, the recurring payment is removed for your profile, and your YAMM license won't be renewed when your current license expires. You can buy a new plan.