Learn how to set up an approval workflow on your Google Form with Form Publisher.
First, create a Google Form, your template and configure Form Publisher. Then follow the steps below.
1. Add approvers to your Google Form
Go to the Sharing options and notifications sidebar. There are two ways of adding approvers, depending on your use case:
1.1. The approver is not the same person as the form respondent
Add the email addresses of each approver under Sharing options and notifications.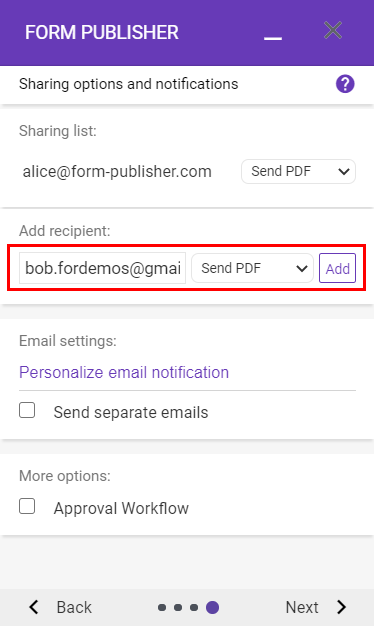 info We recommend selecting Send PDF to prevent anybody from editing the generated file, and check Keep PDF copy in Drive in the Destination folder and naming convention sidebar.
Tips: If you have inserted a dropdown item containing email addresses in your Google Form, you can also reuse the title as the approver marker (make sure to remove the form owner's email address from the list).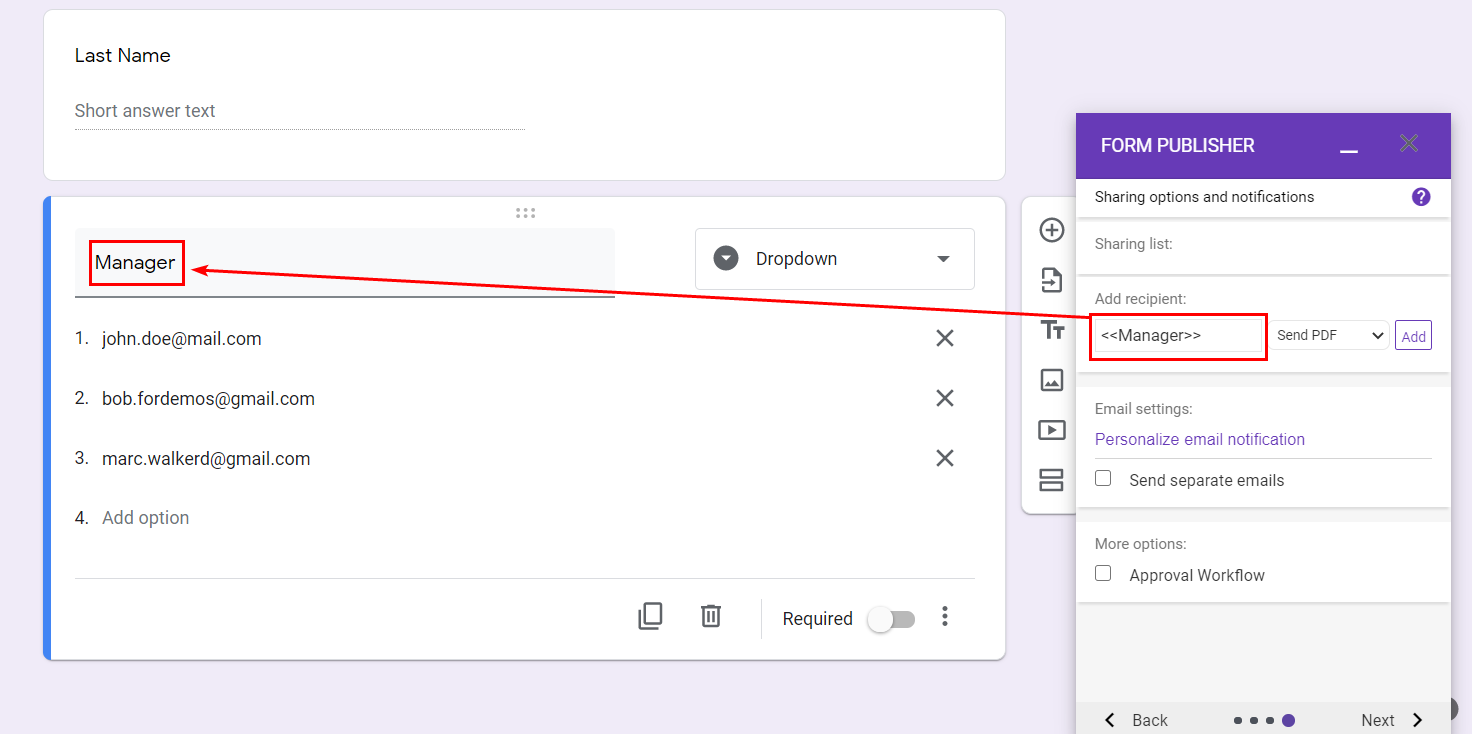 1.2. The approver is the same person as the form respondent
In that case, make sure that you do not select Collect email addresses in your form settings.
Then manually add a new question (for example a Short answer item) called Email address in your Google Form, and reuse the <<Email address>> marker as approvers.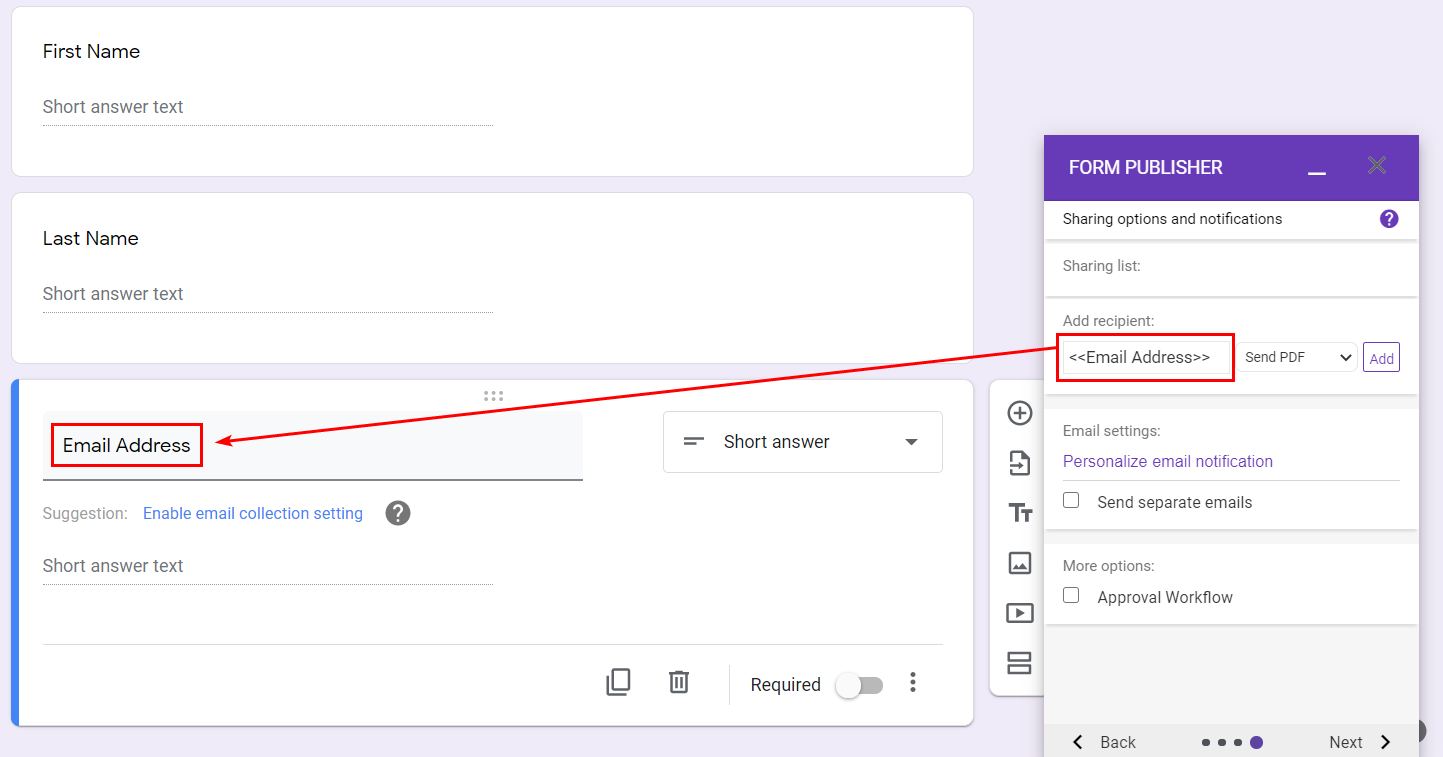 2. Enable the approval workflow in Form Publisher
Then make sure to activate the approval workflow option, and save it.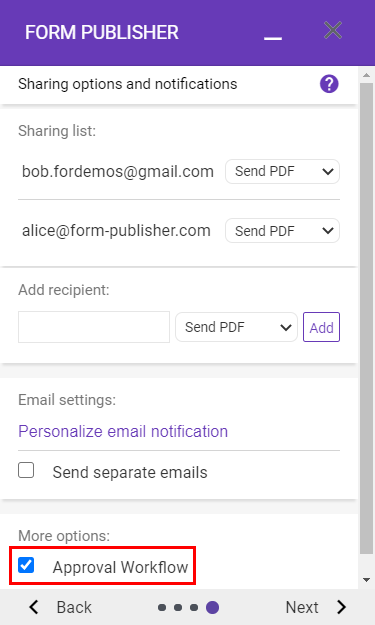 3. Check that the approval workflow is correctly activated
First, make a test by submitting a form. Then open your responses spreadsheet.

Finally, check that the [Form Publisher] Validation column header has been correctly added to your Google Sheet.

You are now ready to use the approval workflow.