After you configure Form Publisher on a Google form, Form Publisher is ready to generate documents every time someone submits the form. If you want to approve the generated documents or allow other people to approve them, you can set up an Approval Workflow in Form Publisher.
Prerequisites
If you are configuring Form Publisher for the first time, you can start by completing the articles in the Getting started with Form Publisher for Google Forms section. At the end of the articles, you will have a ready-to-use Google form for leave requests which you can then configure with the Approval Workflow following the steps below.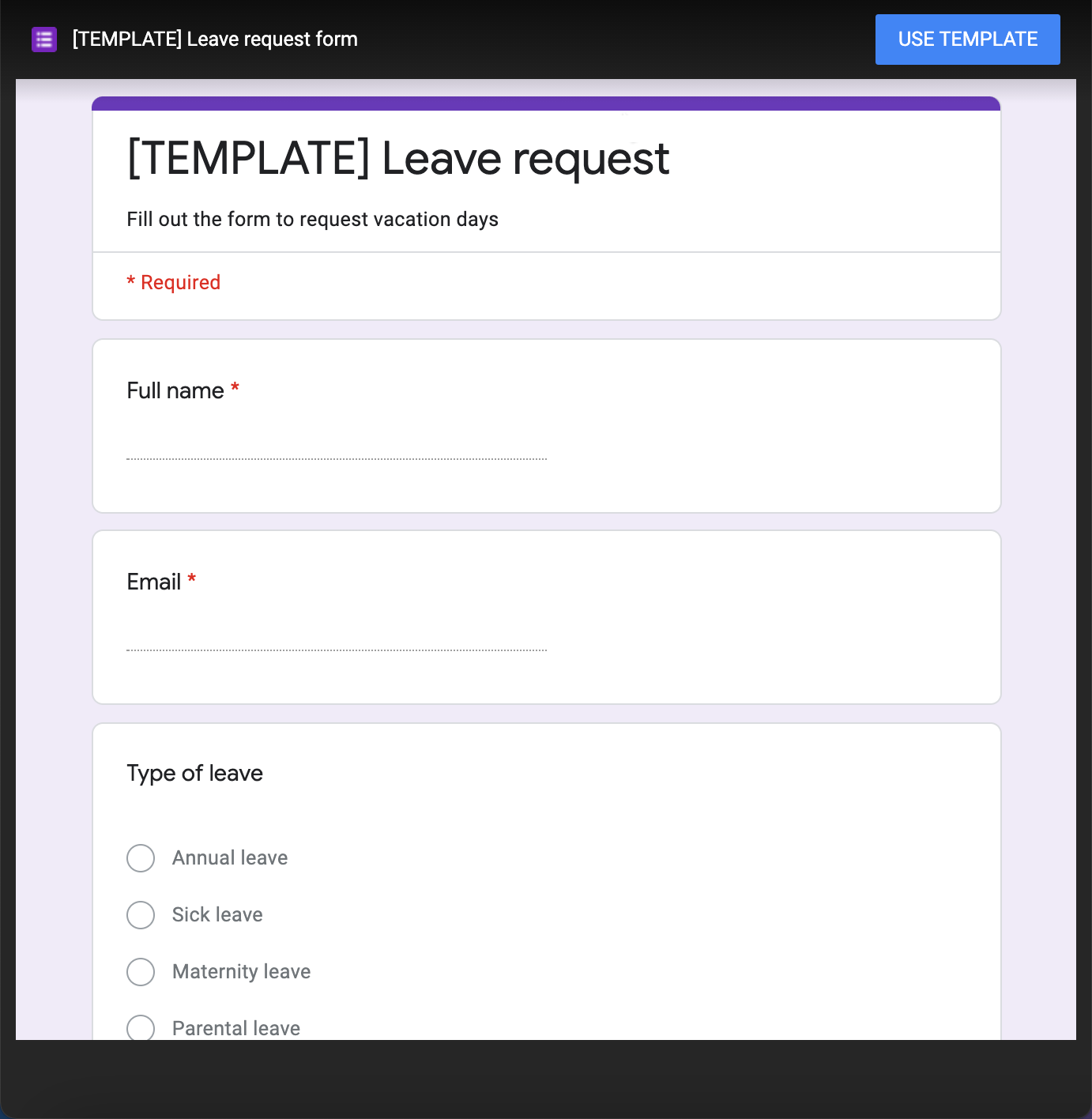 Procedure
Start Form Publisher by clicking the Add-ons icon in your Google form and selecting Form Publisher.

In the pop-up menu, click Launch Form Publisher.



The Form Publisher for Google Forms add-on starts in the lower-right part of the screen and opens the Template and markers page.

Click the Menu button.



The Form Publisher menu opens.

Select Sharing options and notifications.



Under More options, select the Approval Workflow checkbox.

Click Save.
Result
The Approval Workflow is now enabled for the Leave requests form.
By default, only the owner of the form is configured to approve the generated documents.
info
Note
To add more approvers, simply add additional recipients in the Sharing list. Form Publisher allows all recipients in the list to approve documents. The first recipient to approve or reject a document finalizes the approval process.

To allow form respondents to approve or reject documents, see Add respondents as approvers.
What's next
The next time you or a respondent submit a leave request, the owner of the form (or the recipients configured in the Sharing options and notifications screen) receives an email notification. The email notification contains the Approve / Reject link which you click to process the generated document.