This article explains how to regenerate files which failed after a form submission. This feature lets you generate files with the template of your choice.
---
info Each time you regenerate a file, and if you had modified your template, Form Publisher will regenerate the last version of your template and not the original one.
To regenerate your files, open Form Publisher > click Regenerate Files.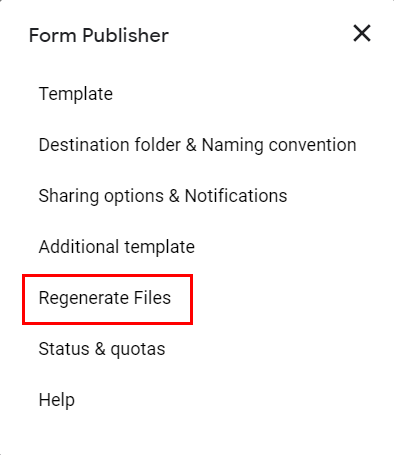 The Regenerate Files sidebar appears. Select the day when your file was not generated.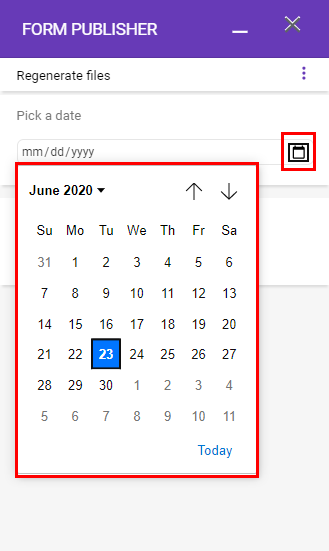 Then, select the different form responses related to the files you want to regenerate and click Regenerate.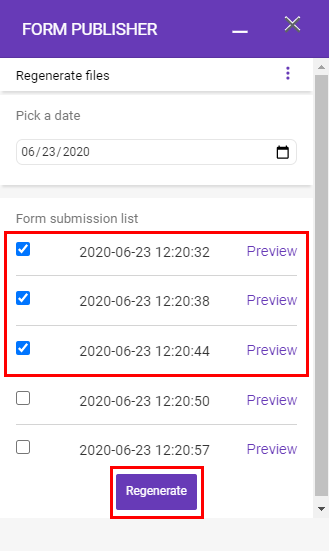 When your file is regenerated, a done icon appears.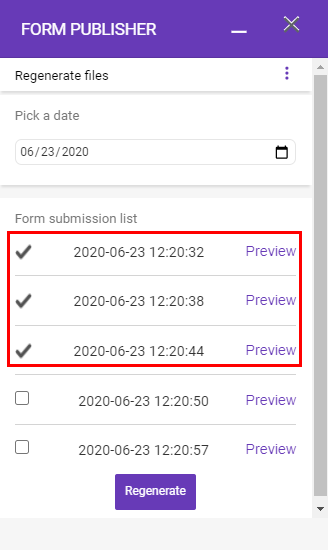 The selected file has been correctly regenerated and sent to the right person.