You want to check your Google Form responses spreadsheet, but an error message saying your spreadsheet is missing appears. This article explains why your spreadsheet is missing from your Google Form and how to solve this issue.
---
Why is your Google Spreadsheet for Form responses missing?
You have deleted the Google Forms response sheet, and it can't be retrieved
You want to open your responses spreadsheet in your Google Form to check your responses, but you are receiving this error message: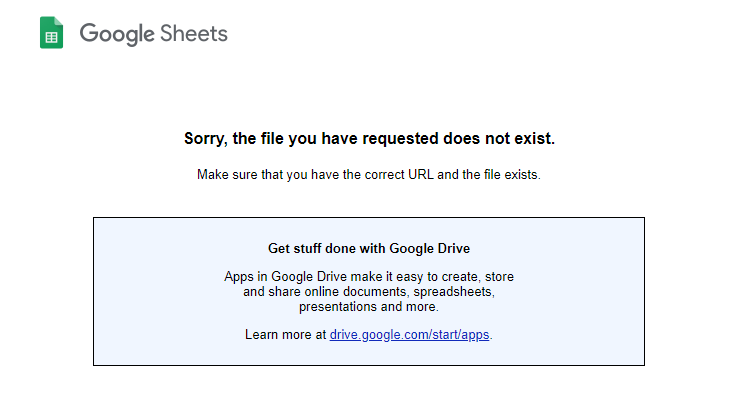 That means Google Form can't retrieve your responses spreadsheet from your Google Form.
However, if you are receiving the below error message from your responses spreadsheet, that means your file has been removed from your Google Drive but not the trash folder. You can easily take it out of trash. Click Take out of trash to retrieve your responses spreadsheet.

warning If your responses spreadsheet has been deleted, all the file URLs will not be saved and will be lost until you create a new responses spreadsheet.

However, if you don't have access to your responses spreadsheet, you could retrieve all the responses and the file URLs when you will have access again.
You have transferred ownership of Form Publisher settings
The ownership of your Google Form has been transferred. You configured Form Publisher, and once your form has been submitted, you want to check your responses spreadsheet with your new account.
However, the permission access message appears.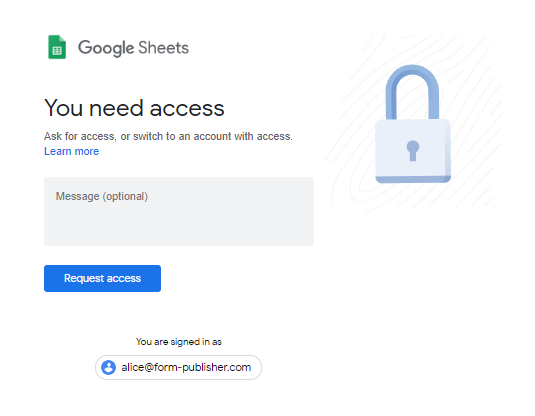 How to recover your Google Forms Responses?
Create a new spreadsheet from your Google Form
To retrieve your responses spreadsheet, which has been completely deleted from your Google Drive, we recommend creating a new one.
To do so, you need to unlink the form from Google Sheets. Click on the three dots button next to the spreadsheet icon from your Google Form.

Click Unlink form.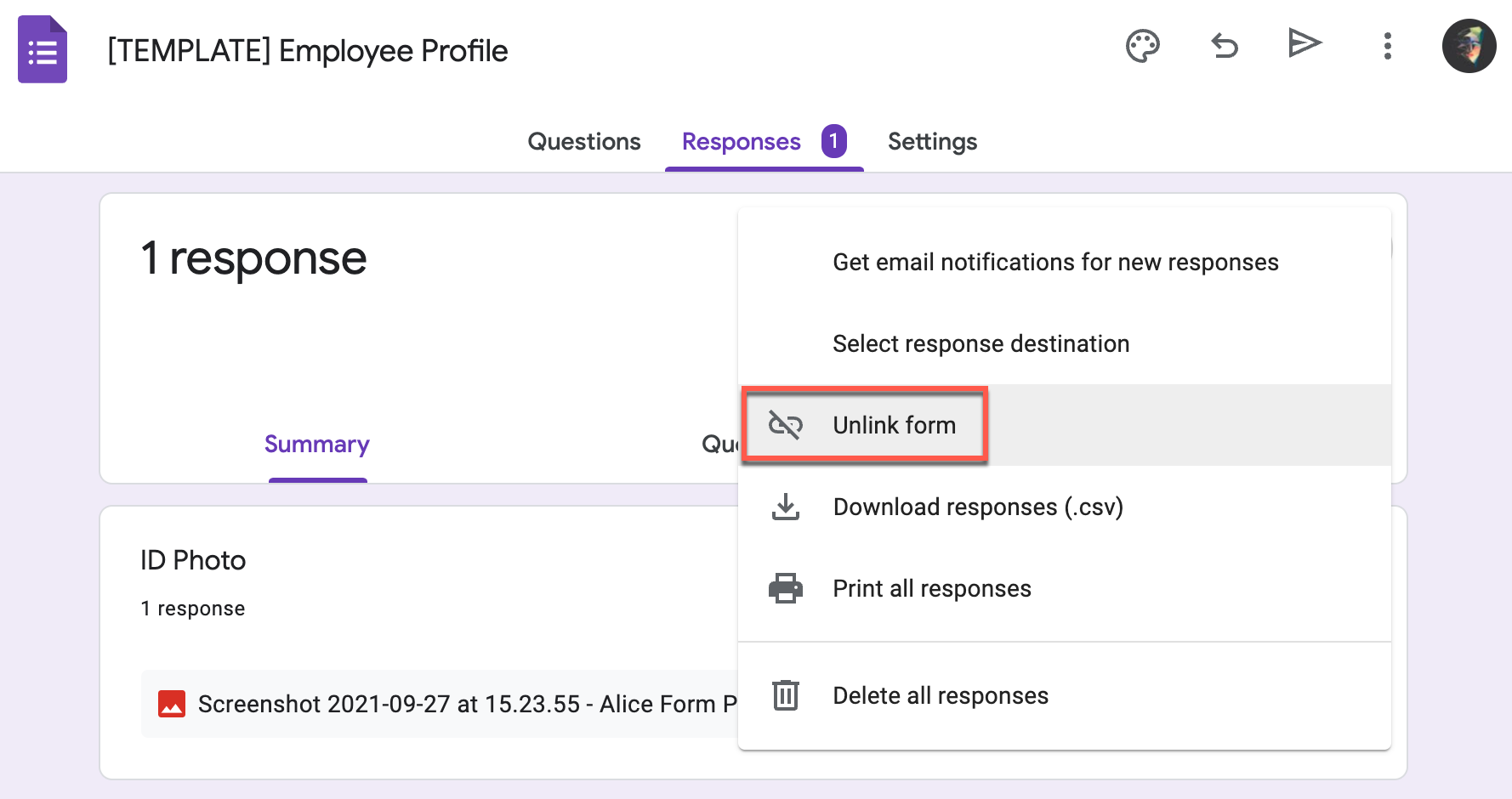 A window pops up, click Unlink.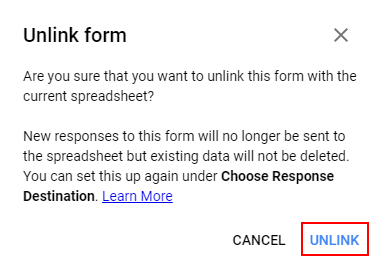 Then, click Select response destination.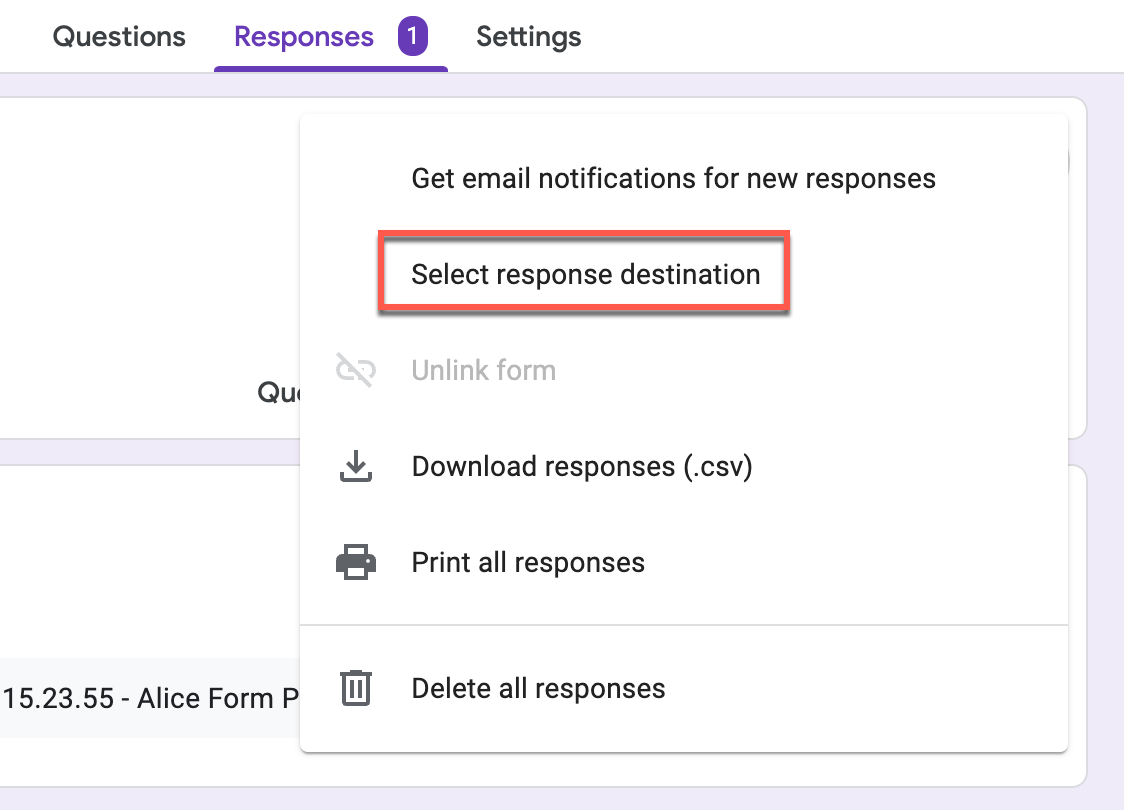 You can create a new spreadsheet from Google Form or select an existing one. In our example, we decided to create a new spreadsheet. Click Create.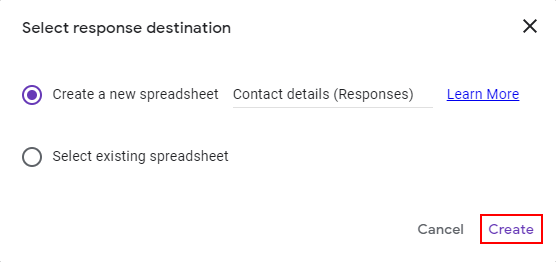 To check that your responses spreadsheet has been created, click on the spreadsheet icon from your Google Form.

Your new responses spreadsheet opens in a new tab.

done You can now submit your form again, all the data will be saved in this new responses spreadsheet.
Transfer responses spreadsheet
To use the Google Form correctly, make sure your Google Form and your responses spreadsheet have been transferred correctly to the same owner.
If you want to transfer ownership, make sure to share:
Your Google Form as a collaborator
Your template (Google Doc, Sheet, or Slide)
Your responses spreadsheet
The previous owner will have to disable Form Publisher.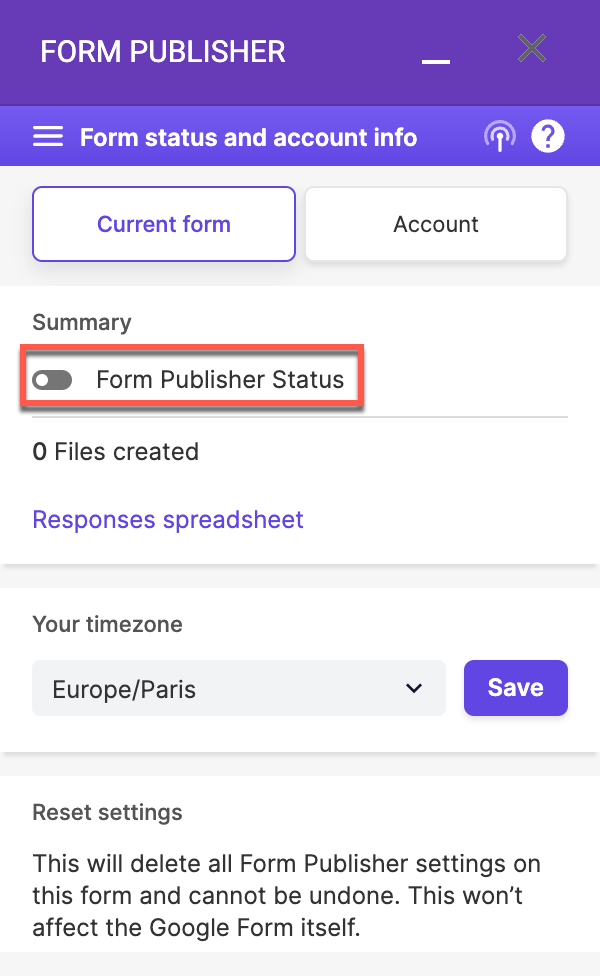 The new owner must activate Form Publisher to view Google Form responses. Click the Form Publisher Status button to activate Form Publisher.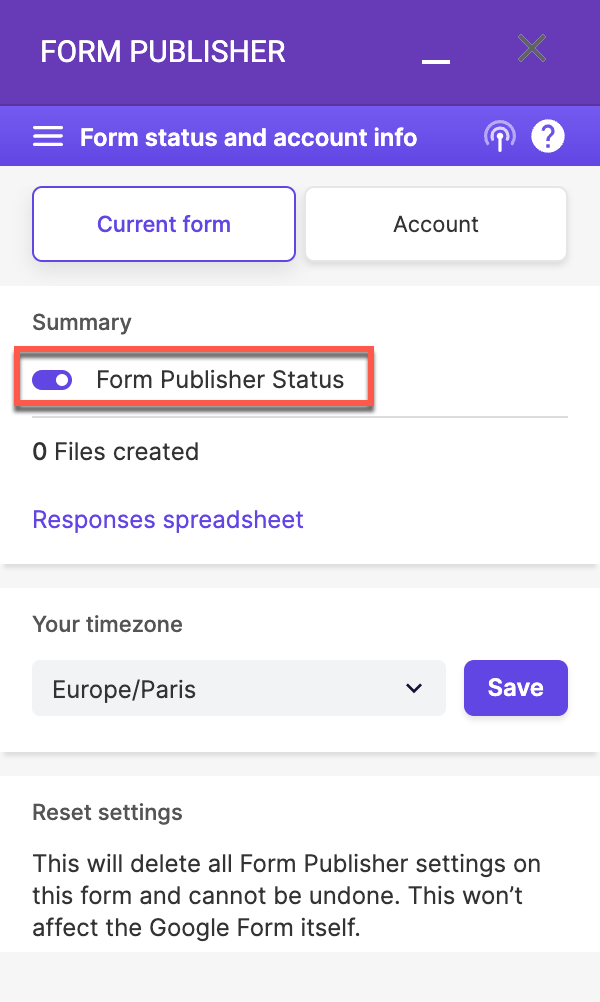 done The new owner of the Google Form has now access to the Google Form and the responses spreadsheet.