This article will show you all the settings available for your PDF when using a Google Sheet template, and how to edit them.
warning This option is available only if you choose a Google Sheet as a template.
1. Open 'Sharing options & Notifications'
Then click 'Advanced .pdf options', and 'Enable personalized pdf':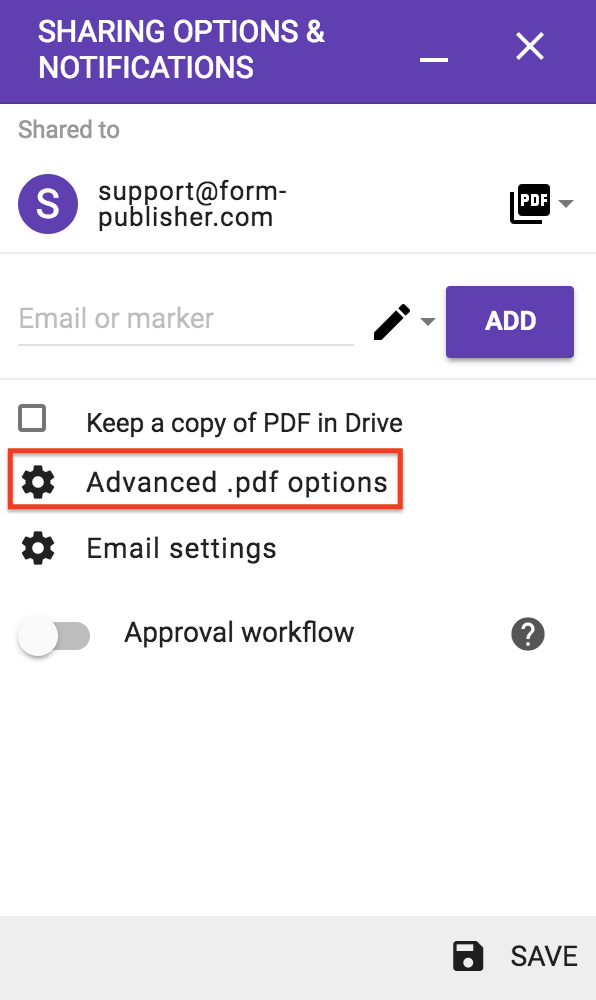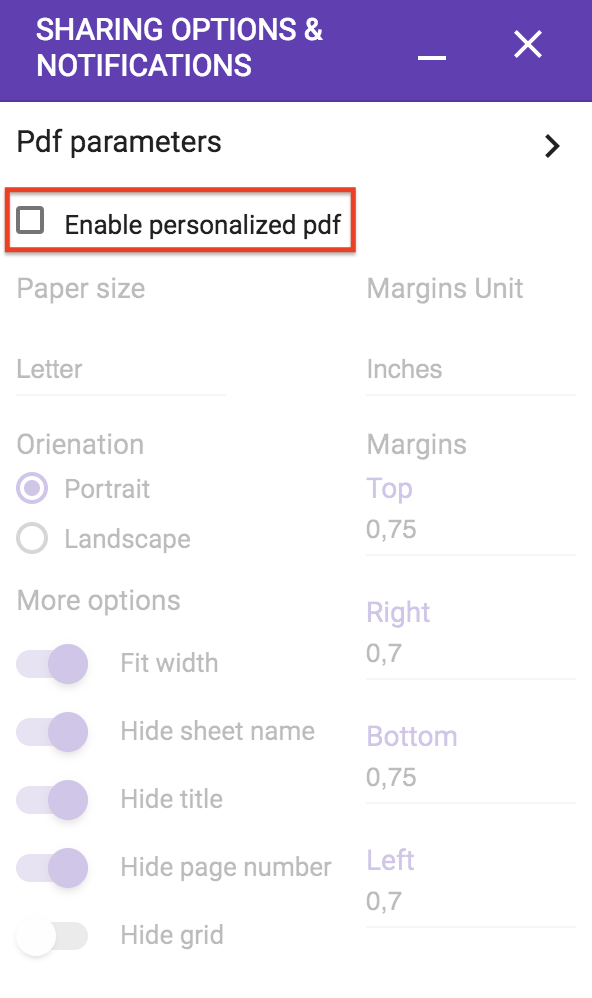 2. Edit your PDF parameters
From the PDF settings sidebar, you can edit:
The paper size
The margins unit
The orientation
The margins
And other options
Once you are done, click the arrow to go back to the 'Sharing options & Notifications' screen, then 'Save'.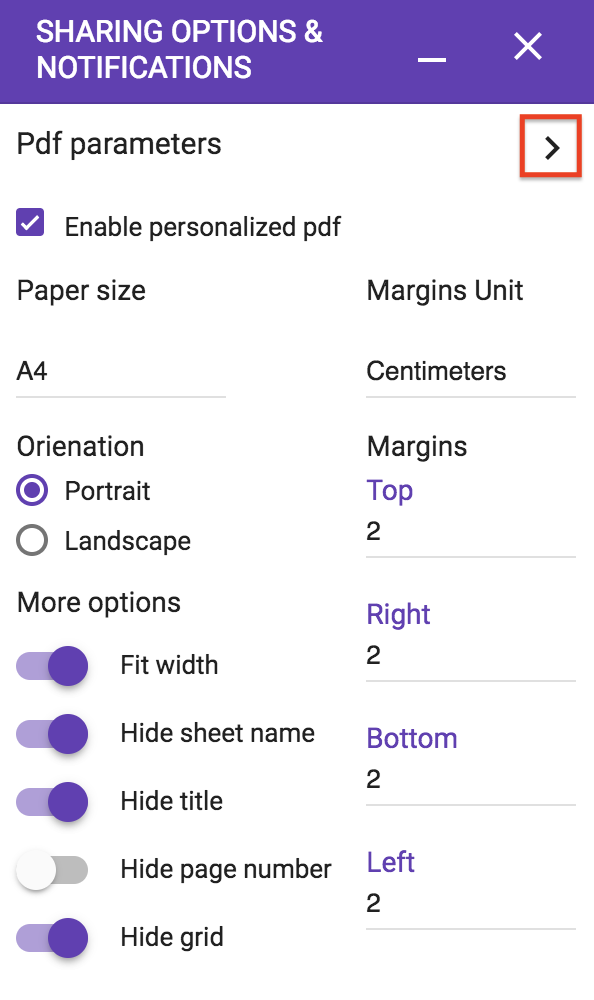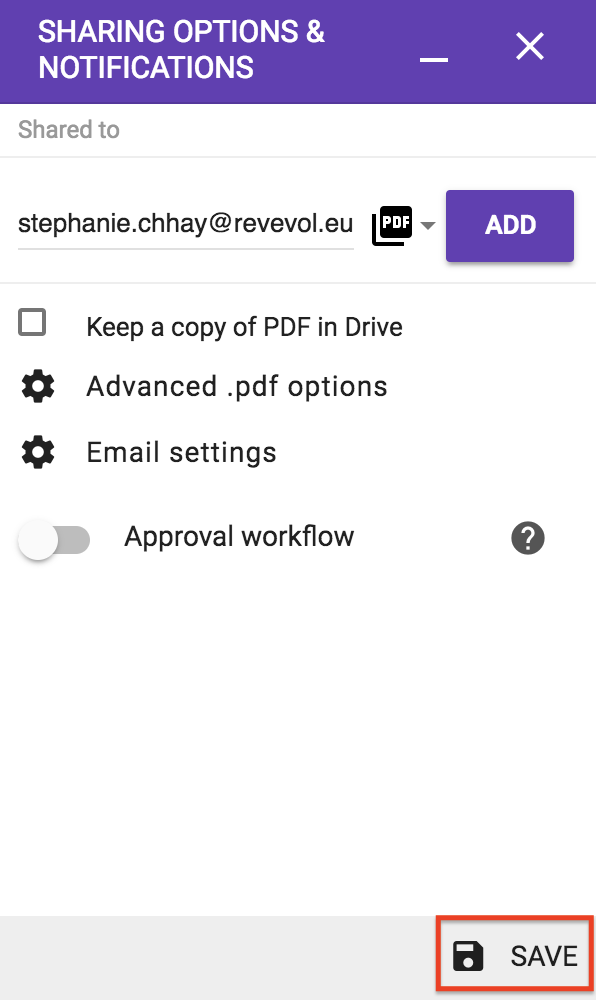 3. Send your generated PDF with your settings
In our example, we decided to send the Google Sheet in PDF, with the following settings:
Portrait
A4
2 cm margins
Fit width
Sheet name, title and green hidden
Here's what our recipients will receive: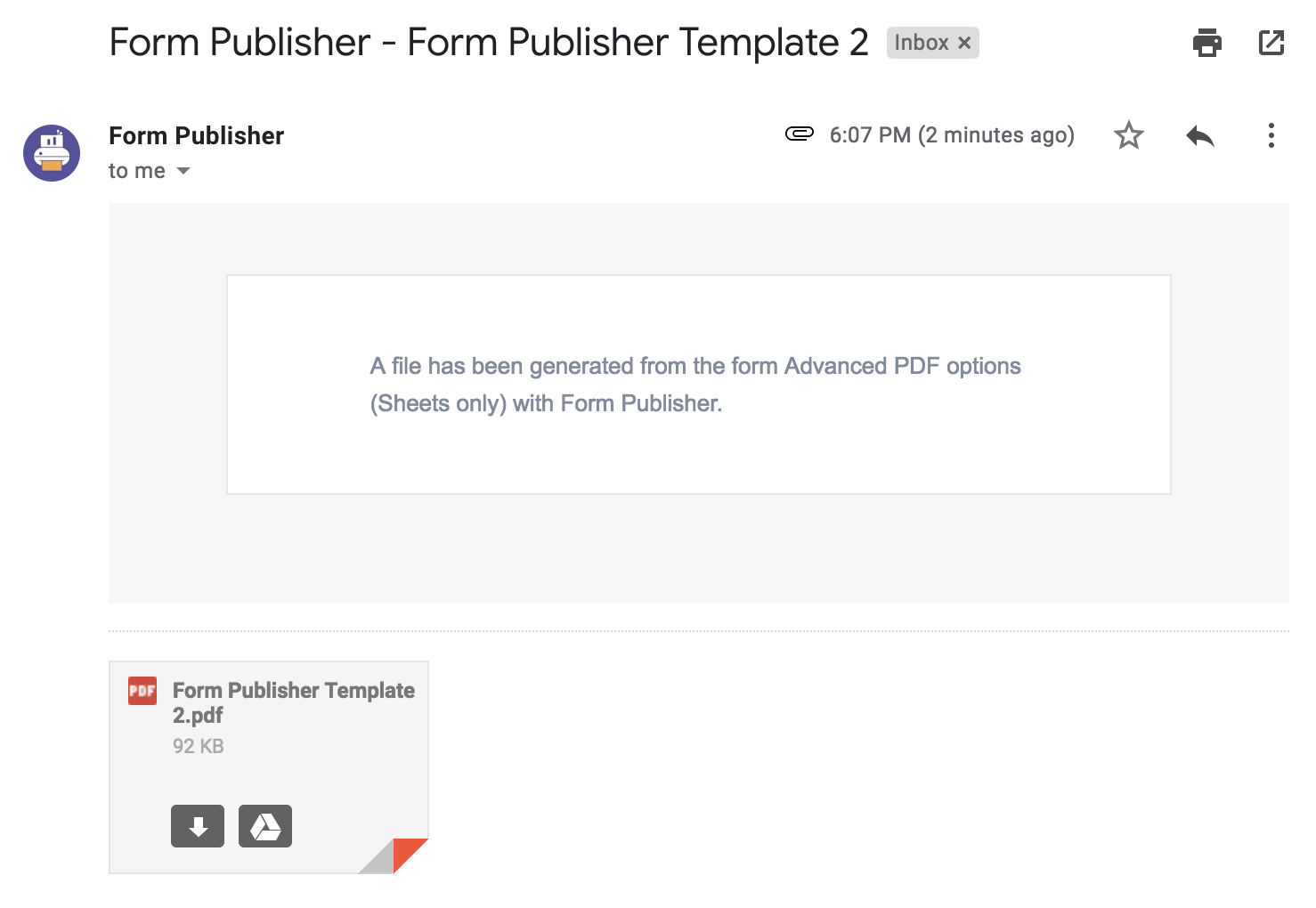 And what the PDF looks like: