This article will show you all the settings available for your PDF when using a Google Sheet template and how to edit them.
warning This option is available only if you choose a Google Spreadsheet as a template.
1. Activate your PDF parameters
From your Sharing options and notifications sidebar, click PDF parameters to personalize your PDF parameters. Click Activate PDF parameters.
2. Edit your PDF configuration
Under Global parameters, you can select the Paper size.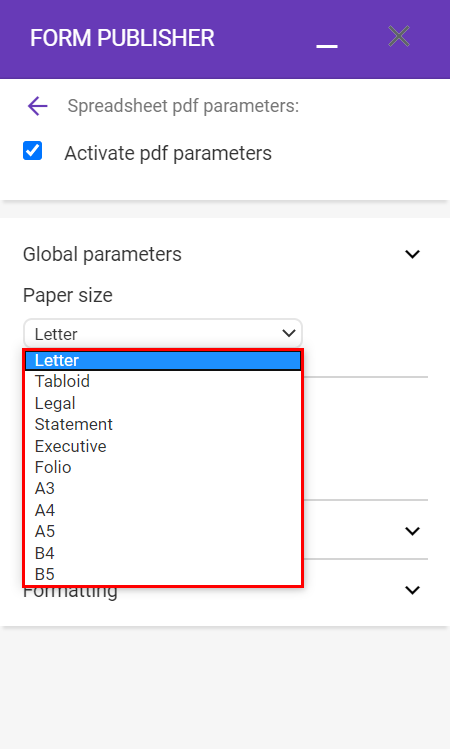 You can also choose the Page orientation.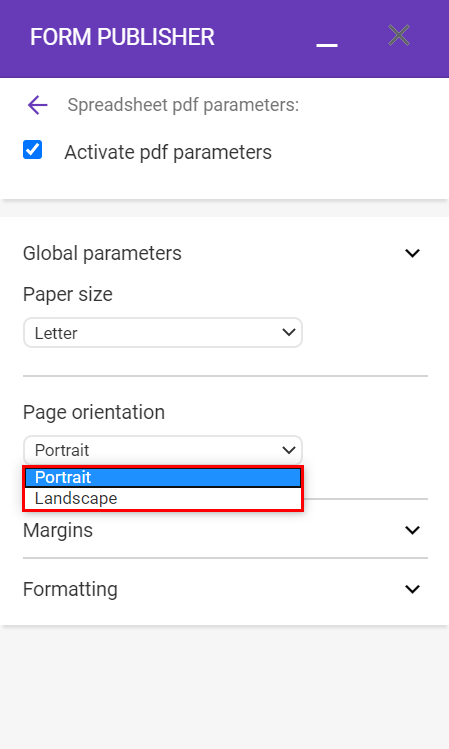 Finally, you can personalize the Margins and Formatting.
3. Send your PDF with your configuration
In our example, we decided to send the Google Sheet in PDF, with the following configuration:
Portrait
A4
1-inch margin
Fit width
Sheet name
Gridlines
Once you have configured your PDF parameters, click the arrow to go back to the Sharing options and notifications screen. Then click Next to save your Form Publisher configuration:
In our example, alice@form-publisher.com will receive the following email.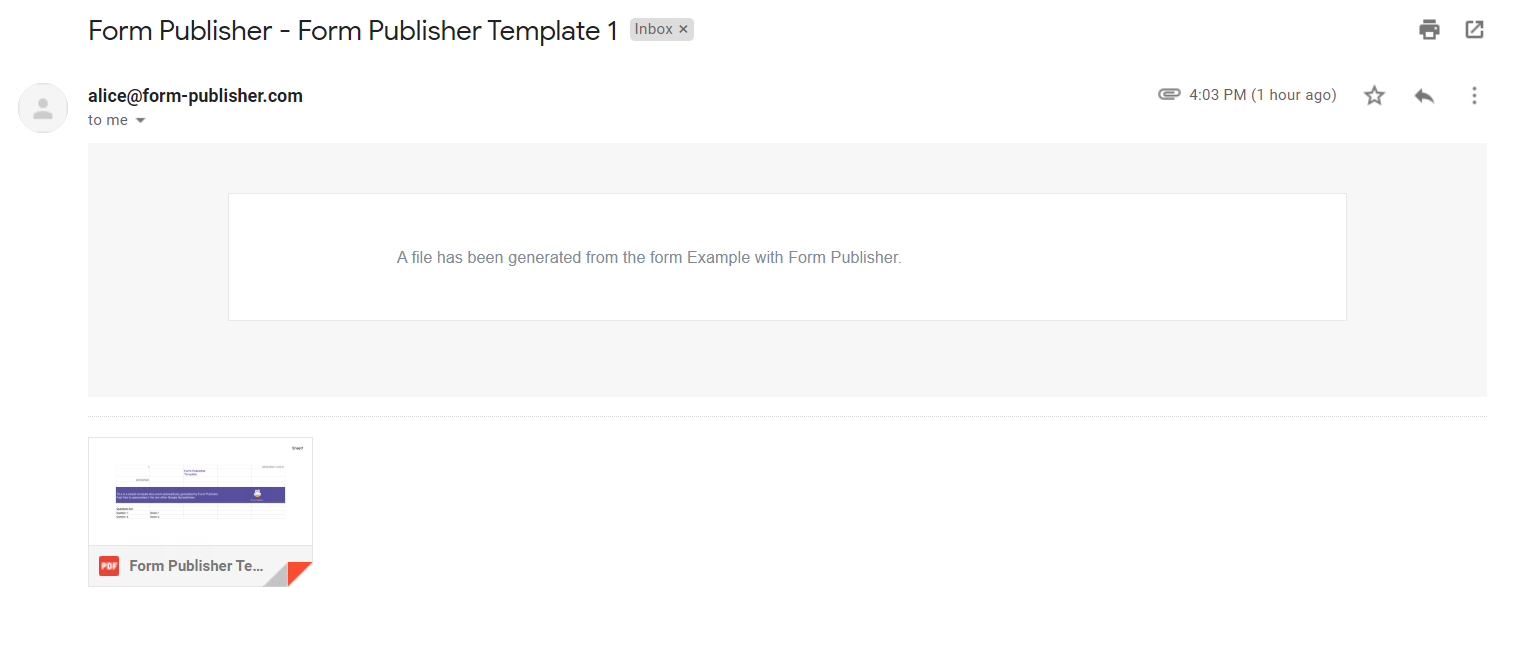 The PDF file displayed respect all your configuration.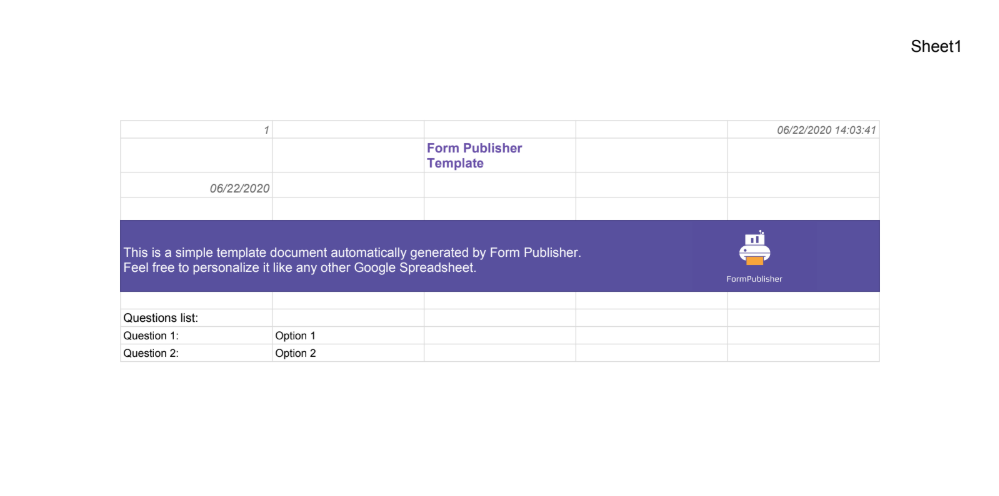 Your configuration will also be affected in your Drive folder if you select Keep PDF copy in Drive in the Destination folder and naming convention sidebar.